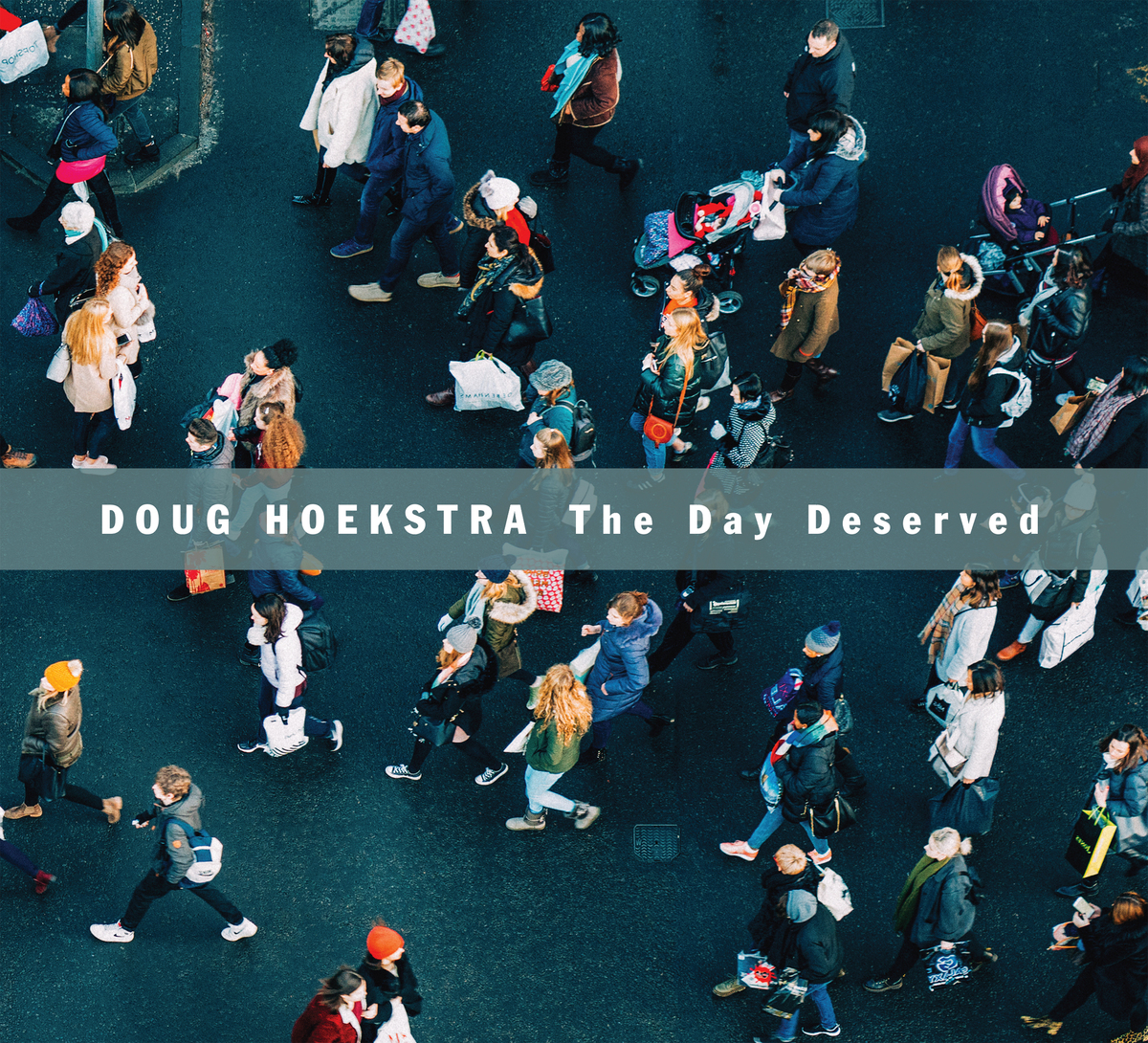 Doug Hoekstra
The Day Deserved
Drop Autumn Records
For his first record release in over a decade (since 2008's Blooming Roses), Nashville songwriter Doug Hoekstra gives us a glimpse of our current reality – and does it artfully. With co-producer and guitarist, Dave Coleman
(The Coal Men), Hoekstra has created a mature, emotional recording that grows a little bit each time you spin it.
Opening with the wistful "Seaside Town" – "A painting of an autumn field/Gold and charcoal brown" – sets the stage for the records 10 cuts. Doug spent the last decade raising his son, writing prose and teaching, and it's reflected in the work. Each number is a crafted pop statement that unfolds at a steady pace, allowing his magic with a phrase to shine, such as "Higher Ground"'s "The fields I used to roam/Are an underwater plain/We danced one more time/In the eye of the hurricane". Fellow Nashville songwriter and artist Hannah Fairlight adds vocals throughout, and meshes comfortably with Hoekstra's low-key approach. Moments such as the sublime "Unseen Undetected", with the cello of David Henry or the funky "Gandy Dancer" are treasures, and when the record ends with Hoekstra and Coleman combining on "Outside Looking In" you are swept away by the records grace and beauty, and wish he didn't take ten years between releases!
The Day Deserved is a low-key gem, and with the release of his newest book, Ten Seconds In-Between coming soon, you'll see Doug Hoekstra's name on various end of the year best of lists… and it's well worth the wait.
---