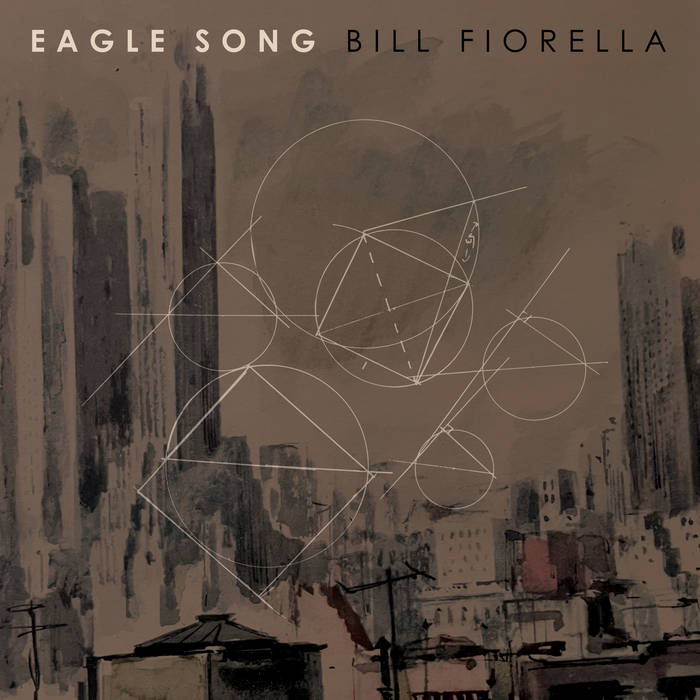 Bill Fiorella
Eagle Song
Bill Fiorella is an artist who specializes in creating music that feels extremely focused and diverse. There is so much texture to his sound, and while it can be quite smooth, it can also be extremely crunchy and energetic, with a really nice brightness that drives the style of his mixes.
Fiorella's most recent studio release is a project titled Eagle Song. This studio work is an excellent example of what Fiorella can accomplish by spreading himself broadly across a wide range of musical styles. From the melodic depth of acoustic songwriting to the upfront flow of indie-rock, the possibilities are endless.
The release features seven songs, which are incredibly organic and soothing. The first song, "When I Was 25," has a very soft-spoken pace, but it delves into a more intricate arrangement. Speaking of intricacy, "Eagle Song" offers a really beautiful arrangement with the acoustic and electric guitar parts inter playing perfectly. The third song, "All I Know," happens to be a personal favorite, as it combines a timeless folk-inspired guitar pattern with some great vocals and honest lyrics. It doesn't get more authentic than a man singing his heart out accompanied by nothing but the soothing sound of his acoustic guitar! I've always through that the hardest songs are always the most bare ones, and this song is a perfect example. In other words, it takes true personality to make an amazing song with nothing but guitar and vocals!
These are only some of the highlights on this wonderful release, but there is truly something special about every song. The album offers an immersive and soothing listening experience, aided not only by the amazing musicianship, but also by the world-class sound of the production.
Eagle Song offers an immersive introduction and the music immediately finds its own groove, as the production falls into place so seamlessly from the moment you hit the play button. Avoiding to get stuck in a comfort zone, Fiorella managed to really outdo himself with this one, and the album is a great introduction to his musical skills and artistic integrity.
Fans of artists such as Josh T. Pearson, Kurt Vile, and Neil Young should definitely check out Eagle Song as they will certainly connect with Fiorella's delivery and rich artistic vision overall.
---