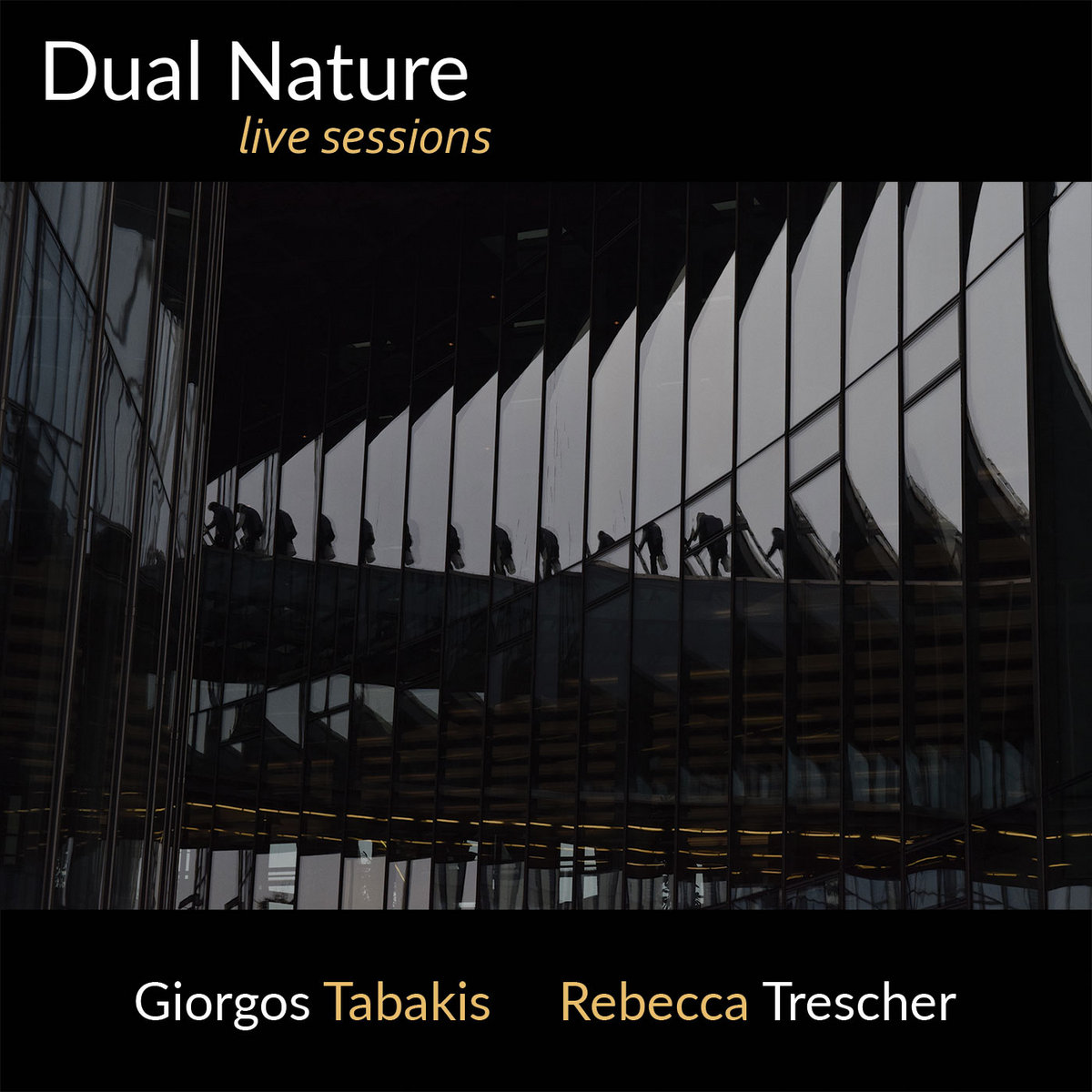 Giorgos Tabakis
Dual Nature
Jazz guitarist Giorgos Tabakis has just released a brand new album, Dual Nature. This new release was an international effort as it was created alongside German clarinetist Rebecca Trescher.
The title track starts the record with an atmospheric and nostalgic introduction that has a deeply cinematic feel. About one minute into the opening piece, the pace picks up and Giorgos showcases his versatility and creative flair when it comes to composition.
What makes the release so special is that the production is organic and the sound of the instruments is natural. This allows the listeners to enjoy the real interaction between the players, instead of listening to over-processed studio work. Gioti Paraskevaidis did the mix and master and he did an outstanding job in highlighting the talent of the two performers.
"Aetolia" follows the opening and it's an intricate and nuanced piece that showcases Tabakis' talent as a musician and composer. In this track, the interplay between Tabakis on the guitar and Trescher on the clarinet is light, sweet, and playful. The recurring clarinet melody is catchy and memorable. This contrasts with the 5/4 time signature which makes it more hypnotic and rhythmically interesting.
One of the standouts on the record is "Interface," which has a very open-minded attitude, incorporating various ethnic sounds with a jazz and fusion background. There is a darker atmosphere and theatrical energy in this track. Both of these artists have composed for either film or theatre and their background in composition shines through in this release.
"Shapes & Shades" takes the dark energy one step further, with one of the most cinematic and poignant tracks on the record. In this short and experimental 1-minute song, it's hard to believe that there are only two artists involved.
Following these more introspective tracks, "Dawn Day Dusk" picks up the energy with a brighter approach. In this song, the use of staccato in the guitar makes the rhythm livelier. However, the listener never knows what to expect and towards the end, the arrangement changes dramatically, turning into an ethereal composition that highlights the melodic freedom of the guitar.
In "Moon Elegy", Trescher performs an evocative piece that conjures up images of quiet city streets in the dreamy moonlight. To finish off the album, "Spotlight", one of the most ambitious musical moments of the record, features an array of interesting sounds and melodic choices.
---