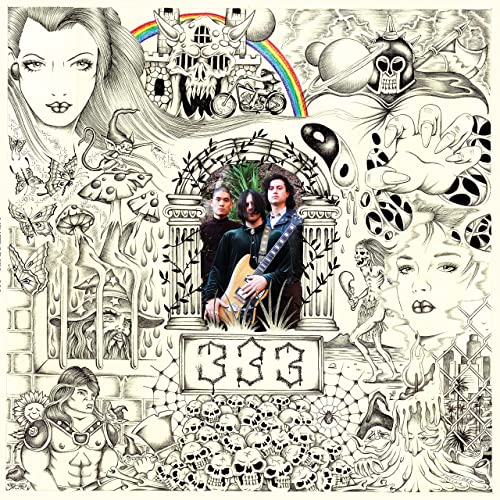 Meatbodies
333
In the Red
If there's going to be another wave of neo-psychedelia (and your reviewer has no idea if this is a thing or not), Meatbodies should be in the forefront with their new album 333.
Combining a wide array of influences, Meatbodies create a sprawling, psych-rock playground on 333 that feels more substantial than the album's 40 minute running time.
Opener "Reach for the Sunn" is built around a single fuzzy, punishing riff that recalls the best of stoner rock – and then erupts into a trippy Spacemen 3 vibe. "Night Time Hidden Faces" sounds like Krautrock via Sterolab plus fuzz, and just when the listener is getting into that groove, the song drops a huge change – managing to sound both sleepy and anthemic.
There's hints of My Bloody Valentine-esque shoegaze, as well as melodies that sound like they're inspired by the off-kilter New Zealand pop of the early '90s. While the songs display a tunefulness and pop sensibility, Meatbodies also love their fuzz and effects, as seen in "Eye Eraser" and "Hybrid Feelings."
While 333 is an excellent, heavy slice of psychedelia, I would love to experience them live – with room and time to stretch out, songs like "Night Time Hidden Faces" must be an absolute beast.
---