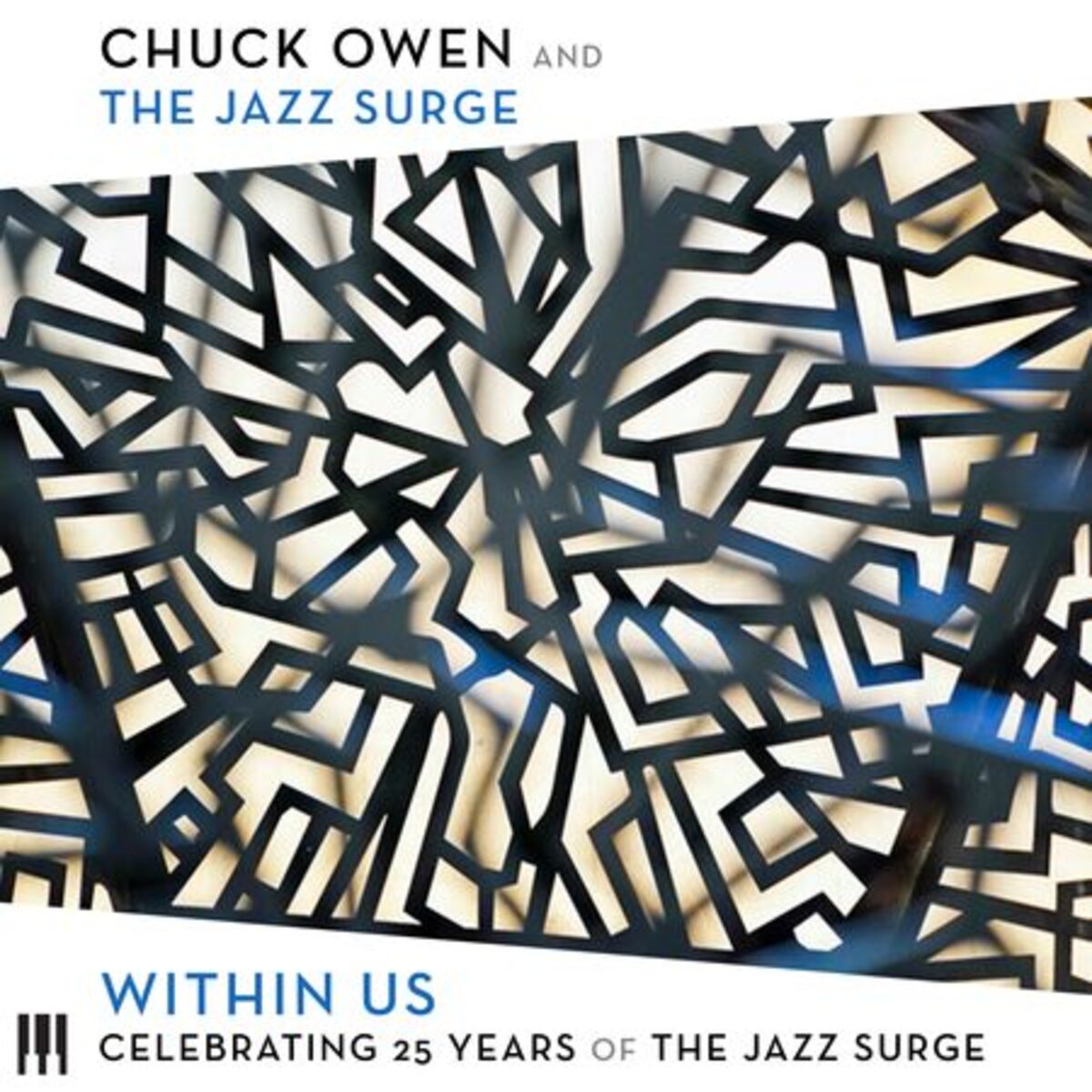 Chuck Owen and the Jazz Surge
Within Us
Mama Records
Tampa is proud of Chuck Owen. We don't have a large jazz scene here, so it's a big deal if anyone gets noticed beyond the I-4 corridor. When Chuck Owen and the Jazz Surge scored Grammy nominations, it made the evening news and WUSF's "All Night Jazz" shows bragged about Chuck every chance they got. Chuck didn't win any of the Grammy's he was nominated for and that's OK. The big ole world noticed Tampa Bay jazz.
Within Us commemorated the 25th anniversary of the Jazz Surge's first recording. It's a milestone for any group, let alone one led by a University professor. As Owen assembled the album, he was thinking of milestones as the theme. When the band was finally able to get together after 15 months of pandemic mandated separation, Owen says in the album's liner notes, "Our desire to continue to look forward, to adapt and to transform that really defines us, and I hope, the music on the album."
The Chick Corea composition, "The Chelsea Shuffle" opens the record with a big, brassy fanfare. It's cool, but I worried that this was going to be one of those sterile, academic jazz outings. When I heard Sara Coswell's violin soloing on "Trail of the Ancestors," it reassured me that this wasn't going to be business as usual. "Apalachicola," comes at us as a cross between blues lament and symphonic movement. The ensemble plays with a very structured formality while to solos by Coswell, guitarist Corey Christiansen and trombonist, Tom Brantley dig into the low down, funky, gut-bucket blues.
Owens is doing a lot of different things on Within Us. The ensemble play does have the refined precision of a group more used to playing Bartok or Beethoven (or movie soundtracks). As on "Apalachicola," the arrangement and solos push the Jazz Surge into another dimension. "Sparks Fly" has a fun and funky vibe to it. The soloists are given space to put their souls into their playing. I smile every time I hear Warren Wolf's vibraphone take a chorus. There is a reason this University bound big band got all those Grammy nominations. They rock.
---