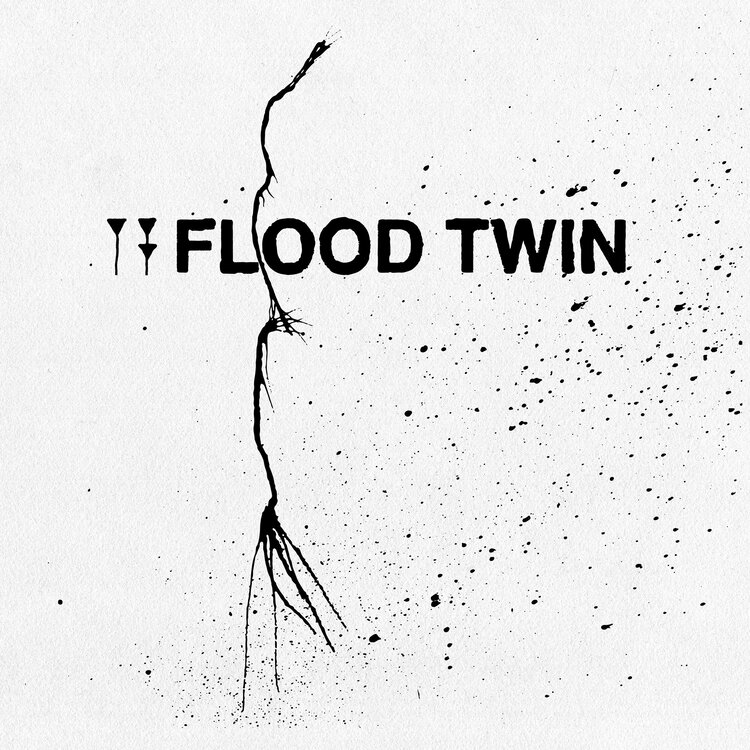 Flood Twin
Flood Twin
The post-punk '80s are alive and well in Atlanta. The moment Grant W. Curry begins to sing, I hear the snotty attitude of Mark E. Smith of the Fall. He spits out the words to "People" like a disappointed Vicar chastising his wayward congregation. The guitar cuts in like a thousand rusty scalpels slicing complacency to shreds. J. Leslie Hedberg wilds the guitar like a weapon the way Jon Gill did in the Gang of Four. These guys are not going to let you wallow the comfort of conformity. Flood Twins want to confront you and force you to confront yourself.
Flood Twin's crawl out of your speakers full of menace. Curry's libidinal whisper on "Break Your Heart" is the stuff of every woman's nightmare. He sounds like an incestuous pedophile social killer making an obscene phone call to his next victim. "Control" sounds like an ode to self-harm while "Downtown Zeroes" feels like the death march of an end-stage junkie looking for his last fix. The band touches on the dystopia of current events with "Syria" and "America."
Flood Twins is not a happy record. It is one that grabs your attention and hangs on while it drags you through the dregs the American dream. The devil's foul breath whispers in your ear. You can't ignore the rot and decay. What are you going to do about it?
---