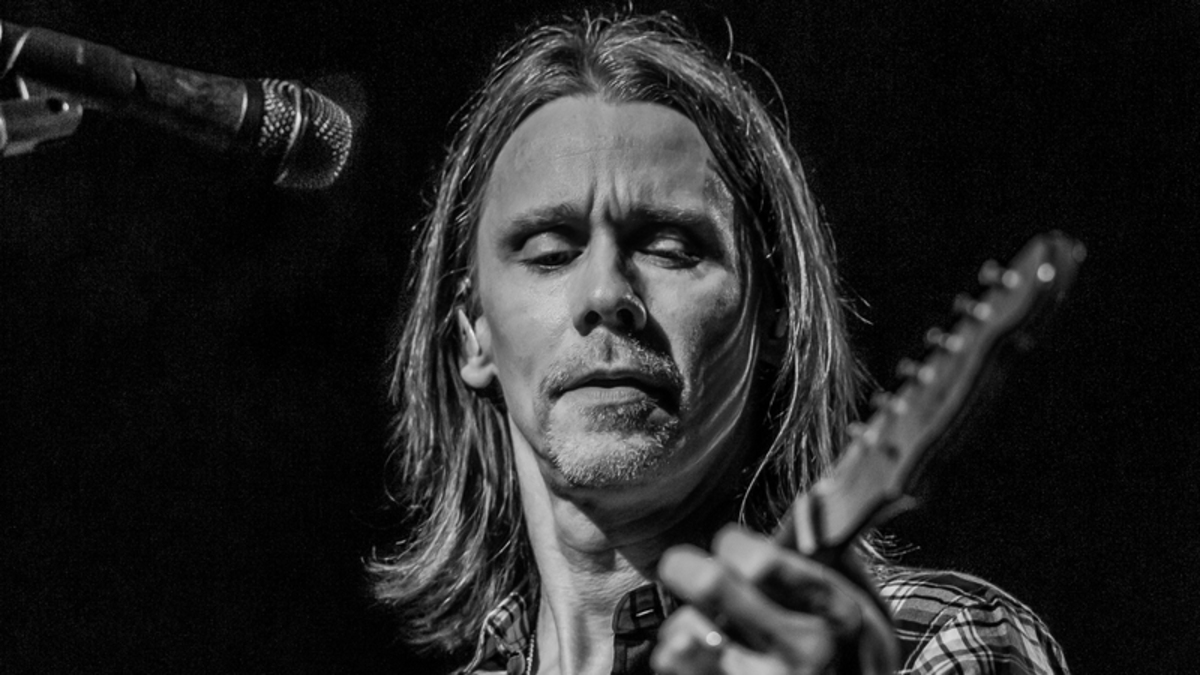 Myles Kennedy
with Tyler Bryant & The Shakedown
Wooly's in Des Moines, Iowa • September 14, 2021
by Jeremy Glazier
September was a busy month in Iowa for killer shows, and Wooly's in Des Moines again hosted a power-packed night on September 14, 2021. Tyler Bryant & The Shakedown, pared down to just Tyler Bryant and Graham Whitford, opened the show as a duo guitar performance that was simply incredible to witness. The headliner was none other than Myles Kennedy of, well, too many incredible bands to list here.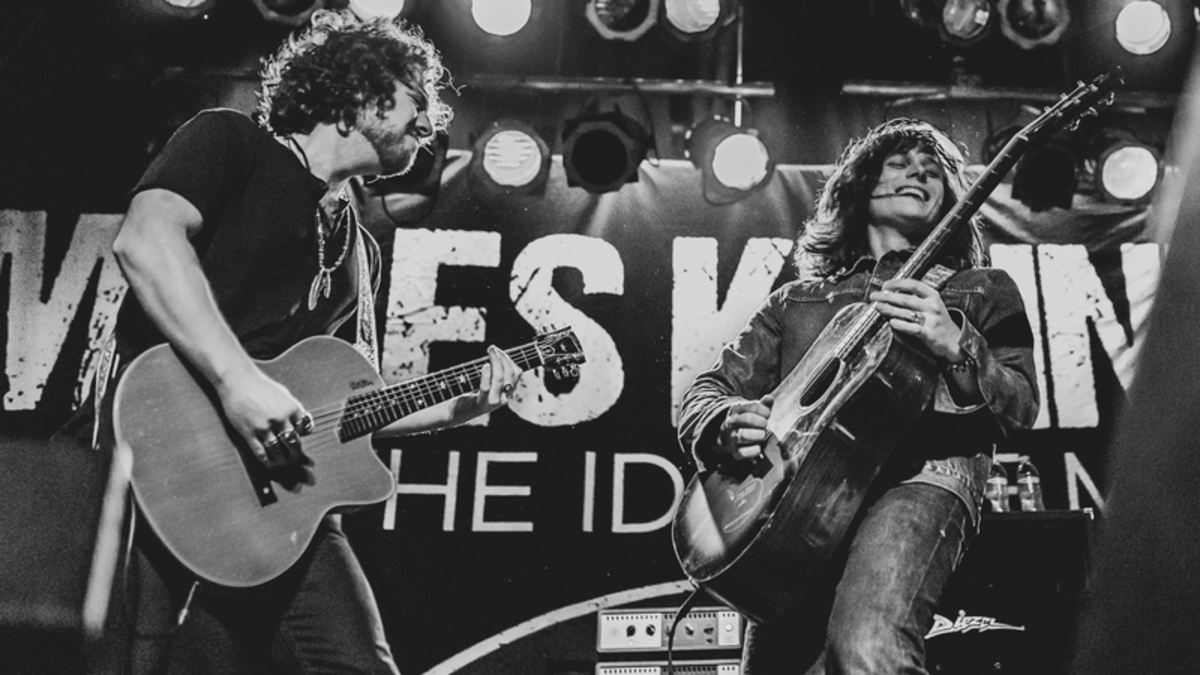 Tyler Bryant explained that drummer Caleb Crosby and his wife had welcomed their first child just before the tour started and created the opportunity for Tyler and Graham to go out on the road with a pared down version of The Shakedown. Tyler and Graham complement each other so well that with a kick drum managed by Tyler and the 2 guitars, you get to experience their music on a different level.
They open with the title track off their 2020 album Pressure, and where the album version powers through the speakers, this version chugs with a bit of swagger and grit. They move into a new unreleased song, "Tennessee," and then their new single "Born Rockin'," which is now available online. "Like the Old Me," "That's Alright," and "Lipstick Wonder Woman" close out their set as they thank the loud and appreciative audience.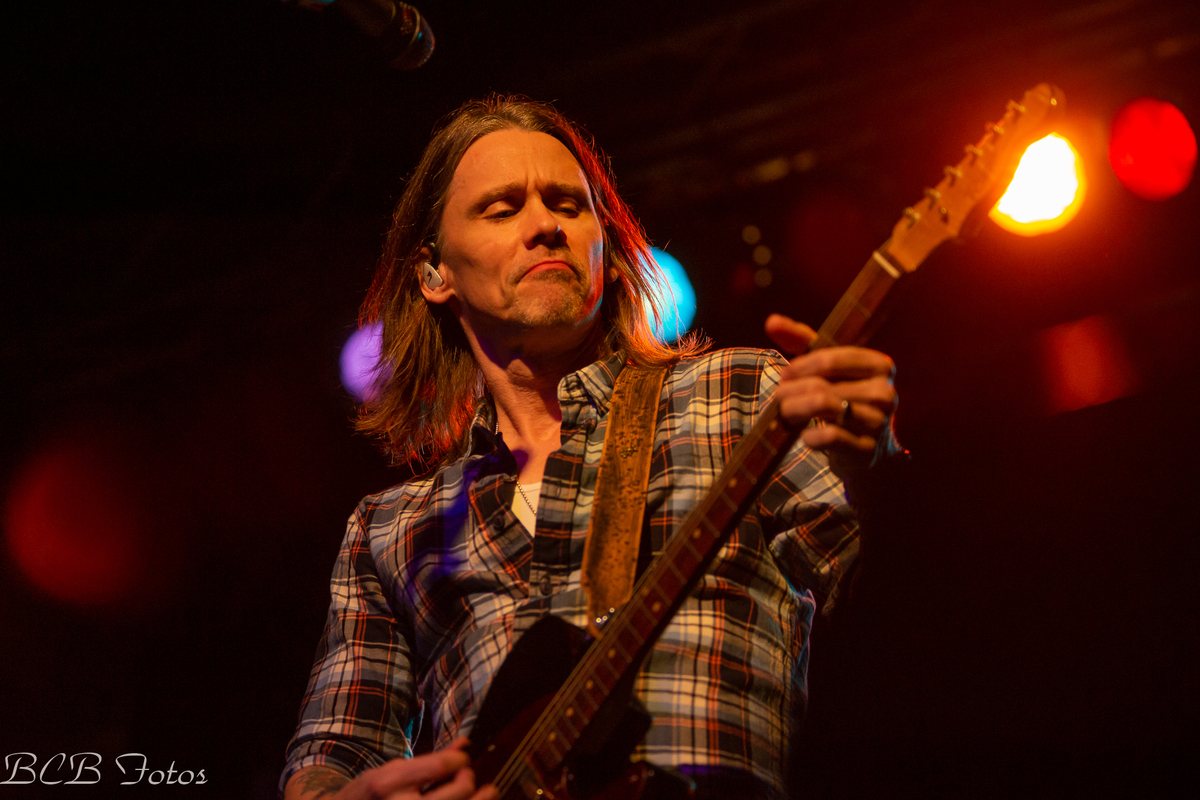 As Myles takes the stage, he immediately begins to banter with the audience and point at what I assume are various band t-shirts of projects that Myles has been a part of. It highlights one of the reasons that Wooly's is such an incredible venue. It's large enough to accommodate major headliners but intimate enough to create some great moments between performers and fans.
They tear through a couple songs off of the new album The Ides of March with "Wake Me When It's Over" and "A Thousand Words," before playing "Devil On The Wall," "Turning Stones," and "Haunted by Design," all from his 2018 release Year of the Tiger. Myles continues to banter with the audience and seems to generally be having a great time as he is handed an acoustic guitar. First up is "All Ends Well," before doing what has become an audience sing along with his cover Iron Maiden's "The Trooper."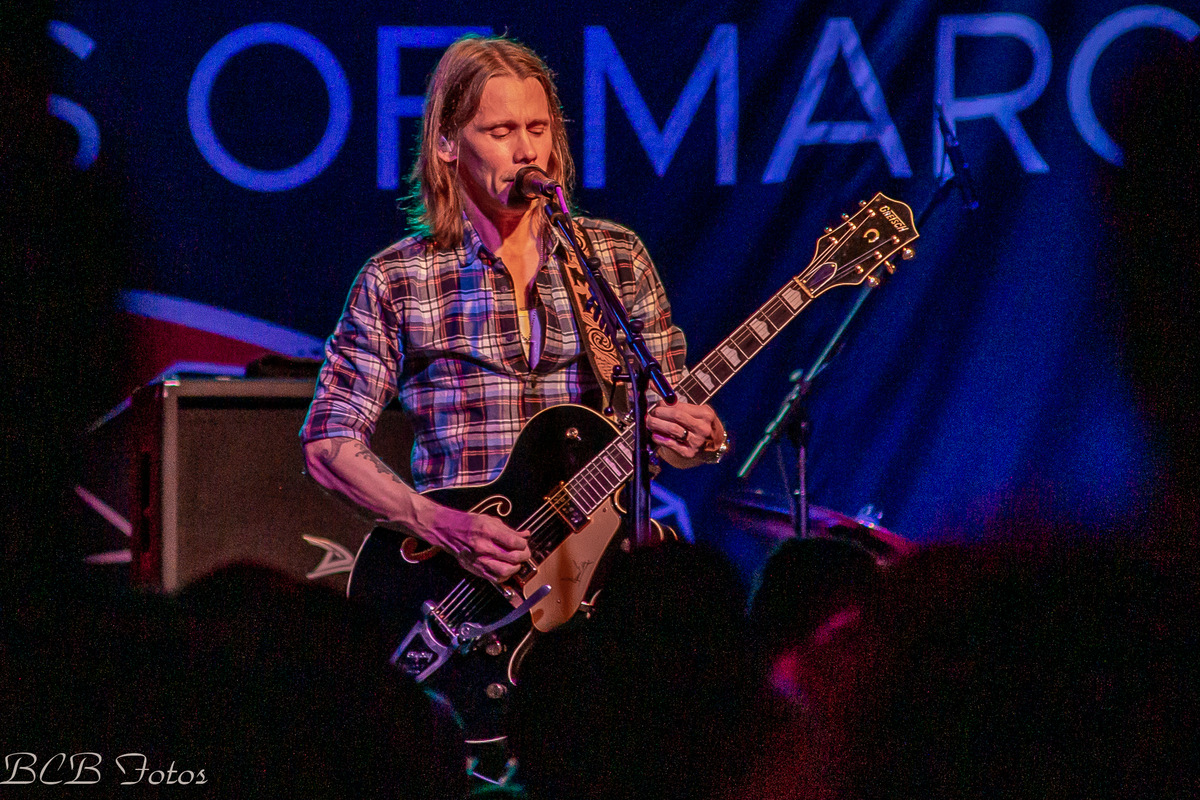 The band rips through the Slash, featuring Myles Kennedy and the Conspirators song "World on Fire," and it's only the second song during the set that didn't come off of Myles' solo albums. Finishing the set with "In Stride," the band walks off stage shortly before returning for the encore of "The Ides of March" and "Worried Mind," which are all on the new album. Myles thanks the audience for allowing them to play mostly Myles solo album songs and being supportive and receptive to the incredible music performed that evening.
---