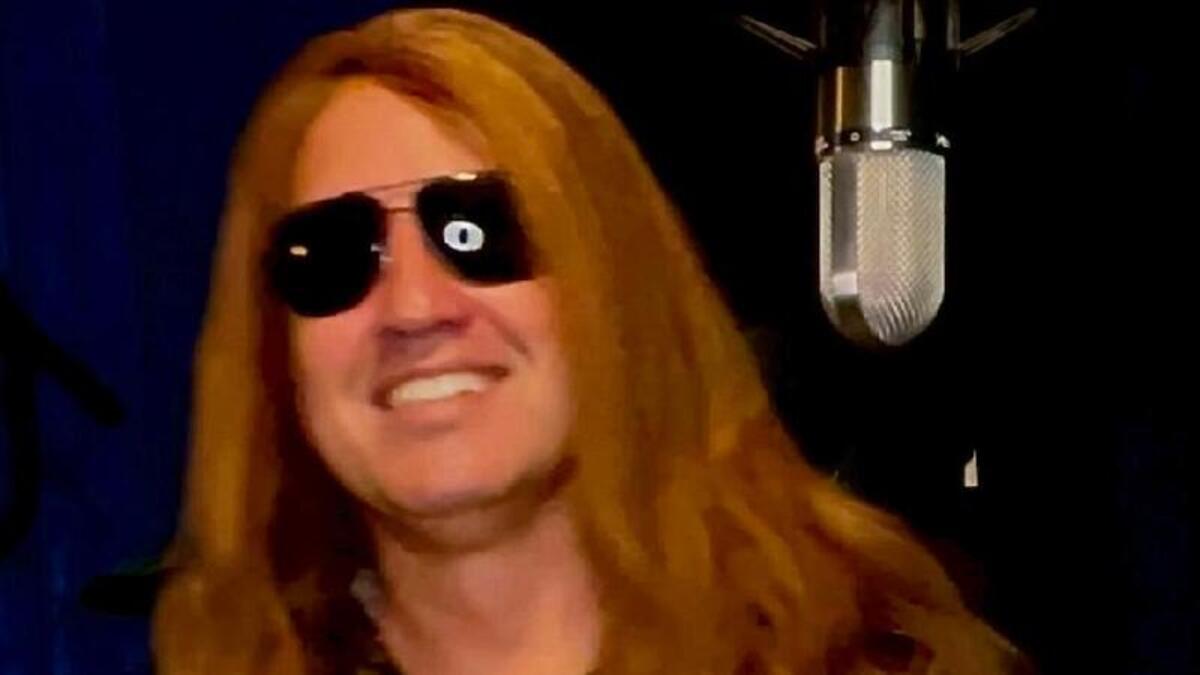 Shain Koorn: Interview With Florida Hard Rocker
by Stacey Zering
Shain Koorn seems like he time-traveled from the Golden Age of heavy metal; arguably, that would be the '80s when the genre ruled MTV. Of course, some rock fans would disagree and claim that it was earlier with the likes of Led Zeppelin. It doesn't matter as Koorn incorporates the best of both the '70s and '80s. His new single, "I'm Your Midnight Lover," could've been released in either era.
Q: To me, I'd classify "I'm Your Midnight Lover" as classic rock. Would you agree with that?
A: Classic rock on steroids
Q:I recall some of the rock artists of my rebellious youth in "I'm Your Midnight Lover": Billy Squier, Eddie Money, Loverboy, Van Halen. To me, I guess it would be party rock. After this pandemic is gone (or mostly so), I think people would be partying non-stop. Do you foresee a return to fun music?
A: Absolutely, all work no play makes people angry and the pandemic takes a lot of hard work.
Q: How have you coped with the global pandemic, both as a musician and personally speaking?
A: I have two sons, 8 and 2-years-old, they keeps me focused and occupied. The pandemic gave me an opportunity to do more studio time.
Q: Is "I'm Your Midnight Lover" part of an upcoming LP? What are your plans?
A: The answer is yes, a ten-year project that I'm finally finishing because of the pandemic. The pandemic brought to me a renewed focus that life is not a given, but with strength and determination brings resolve .
Q: Have you released records before? You have the skills of a seasoned vet and not some newcomer.
A:I am a newcomer but full of life experiences. Most of all, I am a fan of music and paid attention to all the grades before me .
Q: Being a professional musician is a difficult path in life to take. What made you decide to embark on that journey?
A: I have been writing songs since I was a child now as an adult I have the finances and skills to bring them to life .
Q: What are the personal challenges you have gone through as a musician, and how did you overcome them?
A: Finding musicians with integrity and finding a studio with a real engineer that loves rock music.
Q: In terms of musical style, where do you see fitting? It can be more than one.
A: Led Zeppelin, Beatles, Rolling Stones, AC/DC, Aerosmith, Eagles, Billy Joel, Van Halen, Journey, Foreigner, Paul Simon, Chuck Berry, Elvis Presley, Bob Marley, Bob Dylan and Boston.
Q: What was the first slice of music that ignited your imagination?
A: It comes down to Elvis Presley and the Beatles
Q: Tell me your artistic influences and how they affected you. What did you learn from them?
A: That would have to be Led Zeppelin they made organic music from the heart. Boston also made organic music from the heart .
Q: Can you describe how you have evolved creatively throughout the years?
A: Be yourself don't try to impress anyone , let your work in talent speak for itself .
---