Pokey LaFarge
with Ester Rose
Iowa City, Iowa • October 13, 2021
by Jeremy Glazier
The Englert Theater in Iowa City, Iowa draws some of the best and most impactful artists around to preform on it's hallowed stage. This evening, with a near full audience, we are treated to the incredible talent and music of one of the most unique, Pokey LaFarge. He's supporting a new album, In The Blossom of Their Shade, and as a wonderful bonus, opening the show is singer songwriter, Ester Rose.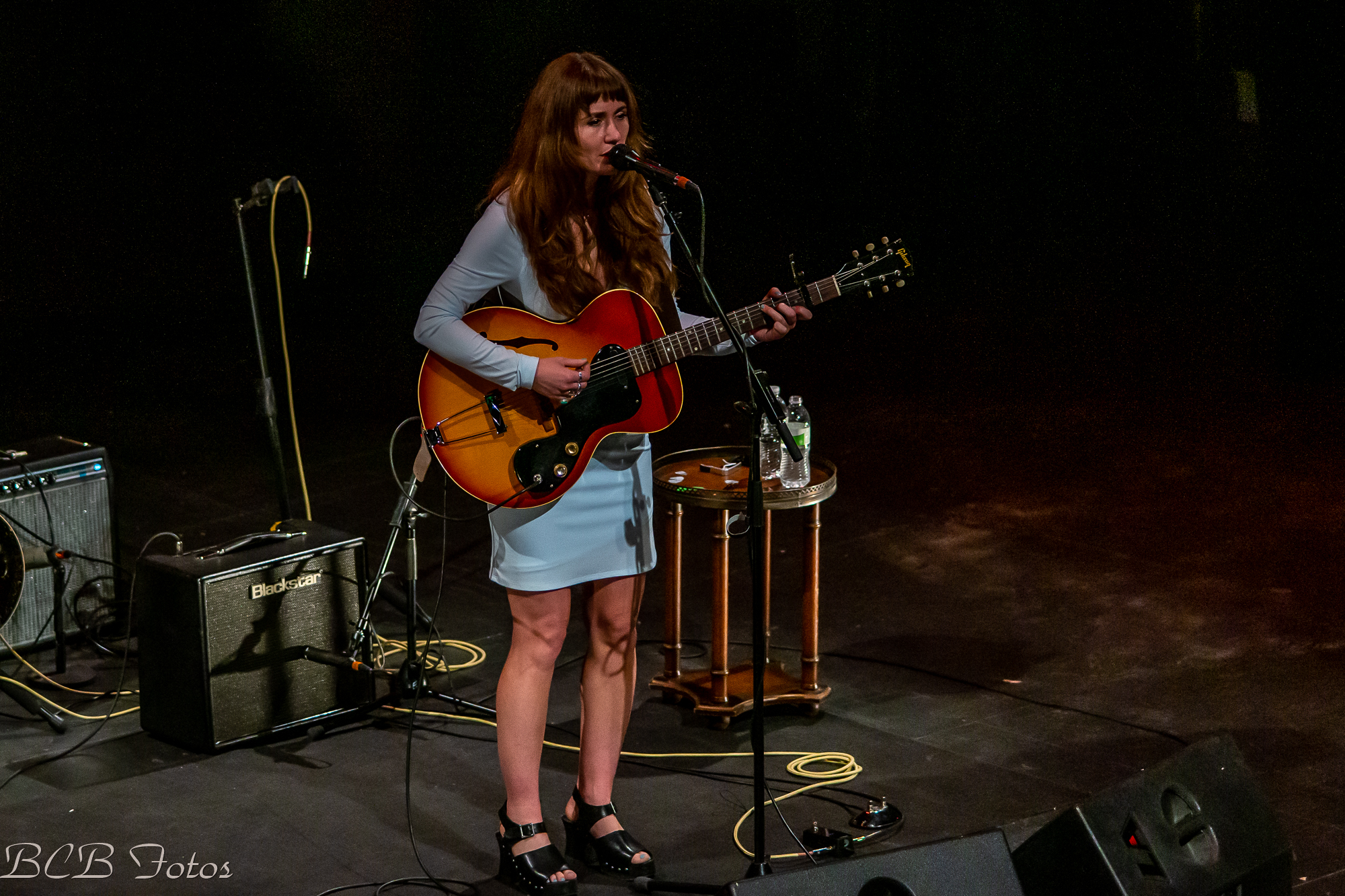 Ester's love for New Orleans comes through in many of her songs and stories and she opens the performance with "Lower 9 Valentine" from the 2019 album You Made It This Far. During the 11 song setlist, Ester plays 3 from her new album How Many More Times, which include "Good Time", the title track "How Many More Times, and "Are you Out There". Her set is incredibly intimate and as she introduces the last song of the evening, "Chet Baker" and explains it's origins, the only thing you miss from her portion of the evening is more time with Ester Rose on stage.
Pokey LaFarge takes the stage dressed to the nines and gets right into the first track from the new album, "Get it 'fore it's Gone". "Something in the Water", "Wanna Be Your Man", and "Sweet Potato Blues" all have the audience singing and enjoying the vintage swing that Pokey expertly recreates with just his voice and a guitar. Between songs Pokey often shares the inspiration behind the song and says "this song would be the result of Muhammad Ali and Roger Miller writing a song for Frank Sinatra" and then begins to play "Killing Time" from the new album.
About halfway through he invites special guest Addie Hamilton on stage to help out on a number of songs. The visual of Addie and Pokey together further create the vintage vibe that Pokeys music elicits and is a real treat to experience. It's easy to imagine these 2 having a Terraplane parked in the alley with a suitcase full of stolen bank notes just waiting for the quick getaway after the show.
Addie and Pokey preform "Four Letter Word", "Mi Ideal", "Cairo", "Barcelona", and an unreleased song "Where The Sun Goes Down". Pokey stays fairly transfixed with his guitar as Addie harmonizes and delicately dances around the stage lending extra impact and feel to each note. Her contribution to the set are greatly appreciated as she is applauded off stage.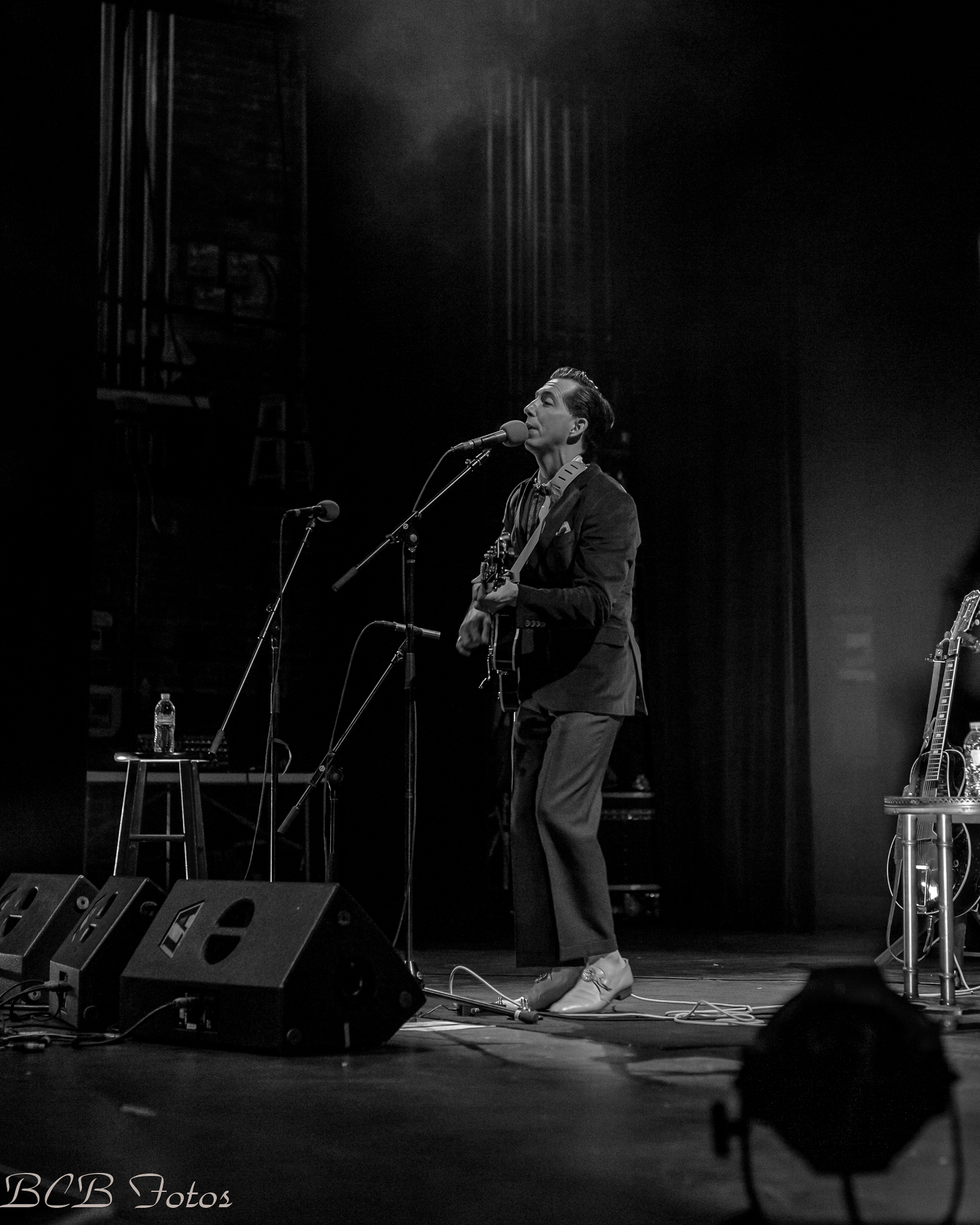 Pokeys last song is "Central Time" as he walks off stage briefly to thunderous applause but quickly returns minus the jacket and shirt and is now wearing just a white undershirt. He preforms "Josephine" and "Fine To Me" before again inviting Addie back for the final song of the evening, "Good Night Goodbye". It would be hard to imagine a more perfectly staged performance and should Pokey LaFarge or Ester Rose be headed your way, treat yourself with a night of music that will stay with long after the artists leave town.