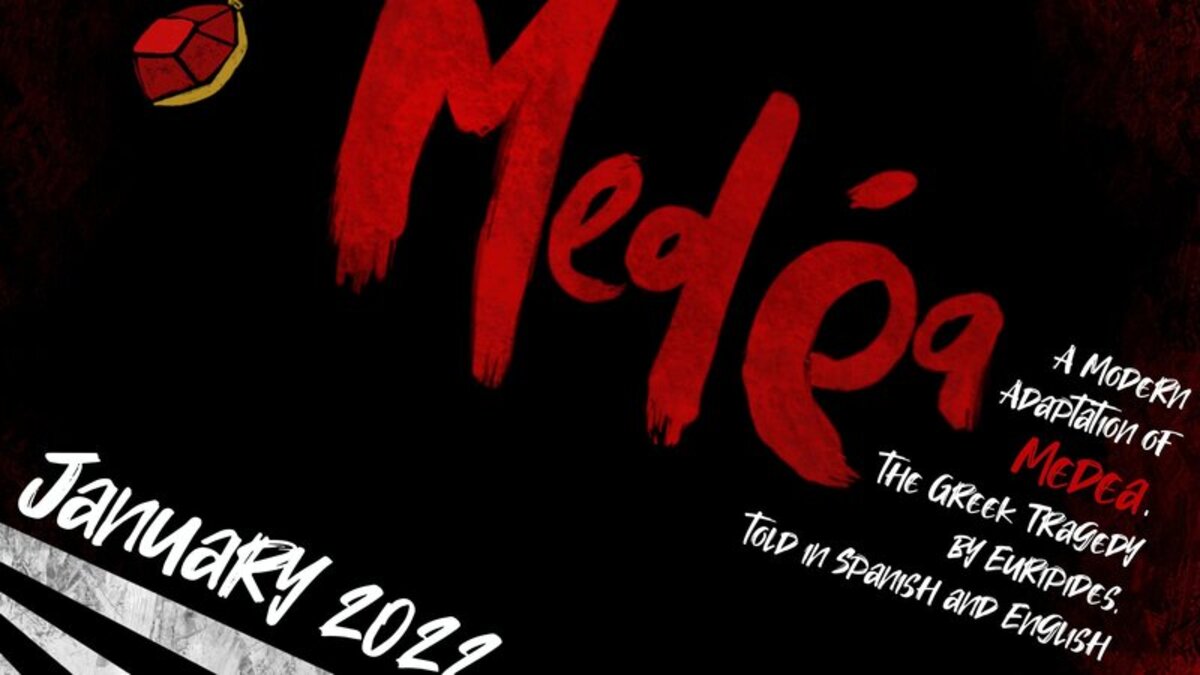 La Medéa
Renaissance Theater in Orlando
Written by Max Pinski
Directed by Edmarie Montes
Music by Cesar De La Rosa
Based on a work by Euripides
Starring Olga Intriago, Dani Montalvo, and Bryon Lopez
Reviewed by Carl F. Gauze.
There is no scorn like the scorn of an abandoned woman, and no better example than that of a Greek tragedy. The story of Medéa (Intriago) tells the tale of a faithful woman who bore wealthy Jason (Lopez) a pack of children. Then Jason leaves her for a trophy wife from Corinth. That's where we begin, with Medéa left running a small bodega in an iffy part of town and tormented by the local tough guy. Medéa has assistants and daughters, but the shop can't begin to feed them in this smokey little corner of nowhere. Her last best hope is her son; he's small but promising and has the one attribute that can save her: masculinity. One day Jason returns, trophy wife on his sleeve. They exchange gifts, and they exchange curses. Then, as in every Greek tragedy, everyone dies, or if they are lucky, they just lose an eye or limb they didn't need anyway.
As The Ren becomes more organized and built out, they've settled on a storytelling style set on a 3/4 thrust stage with no curtains, spooky lights, and fog. Lots of fog, fog to the point of Dickensian London bad weather. The text is largely in Spanish but with English line doubling, there's no issue following the drama and betrayal. The story is clear, as are motivations, and while the chorus is moving around, you're never distracted. I thought the bilingual reading worked very well. Another positive: there's a full bar open the entire show, if you can find your way through the fog. It looks like this operation is getting into its groove, and while there's a lot of buildout to do, this is a large and flexible space with good parking close to the rest of the Orlando Theater scene.
---