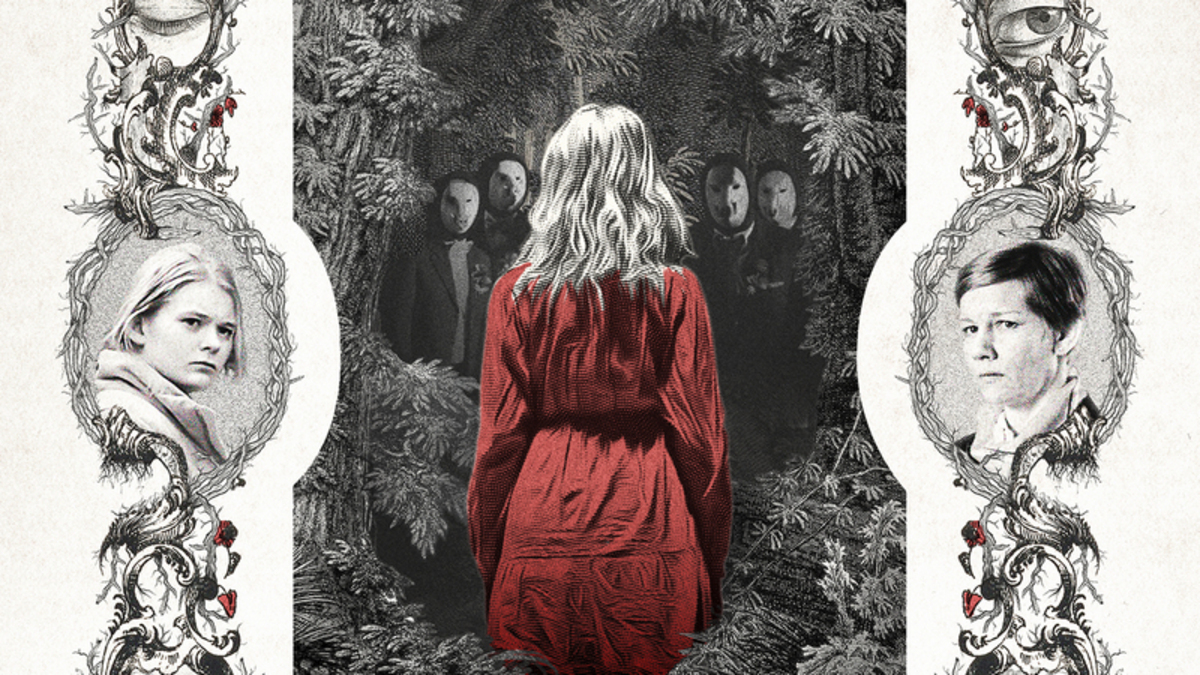 Sleep (2020)
directed by Michael Venus
starring Gro Swantje Kohlhof, Sandra Hüller
Arrow Video
In the internet age, going into a movie blind is a rare experience. Michael Venus' 2020 horror film Sleep was a delightful discovery that had slipped under the radar, swallowed up by discussions of viruses, masking, and endless corporate film franchise product. This small, beautiful German film is a masterwork of uncanny cinema that deserves far more attention and more than one view, both of which are made possible thanks to a lush new Blu-ray release from Arrow Video.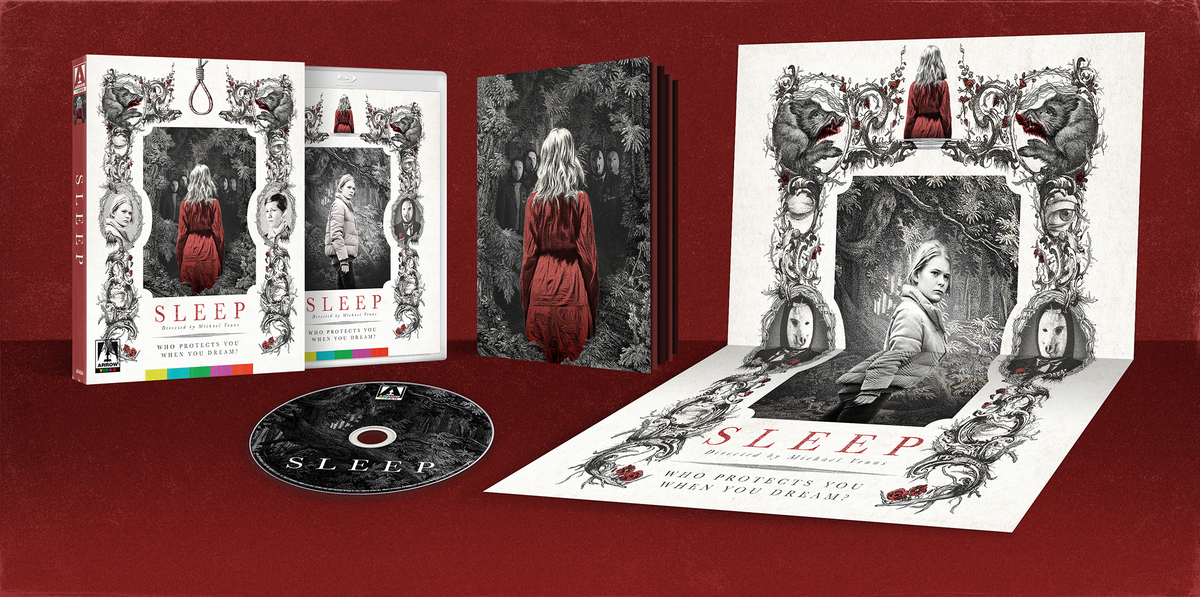 Sleep opens with a mother and grown daughter chatting and playing Jenga. Predictably, the tower collapses, and as Marlene (Sandra Hüller, Toni Erdmann) is watching her daughter Mona (Gro Swantje Kohlhof) rebuild the tower, the click clack of the pieces becomes hypnotic and you realize you just watched Mona pull all the pieces out of the middle and there's no way for the structure to be standing as the top half is levitating in mid-air. That moment of realization crashes down as Marlene awakens from a nightmare, setting the film into motion and putting the audience on an edge that doesn't abate even when the mid-credit scene ends 100 minutes later. The Jenga game is a terrific metaphor for the structure of the film as the bits of reality, dreams, the past and present are all built on top of one another with minimal and increasingly shaky structure, threatening to topple at any moment and without warning.
Marlene is a flight attendant who is suffering from recurring nightmares about a hotel and four men, three of whom have committed suicide. She believes her nightmares are actually visions when she finds an advertisement for the hotel in her dreams in a magazine. One day she goes AWOL and travels to the small town of Stainbach to confront her nightmares. Instead of finding answers, Marlene winds up catatonic in a hospital and her daughter must go to Stainbach to unravel the mystery of her mother's night terrors. Mona is quickly affected by the bizarrely large and empty hotel and finds her own boundaries between dreams and reality increasingly less defined.
Written by Thomas Friedrich and director Michael Venus, Sleep is an intricate mix of fairy tales, folklore, and modern horror that deals with past horrors that continue to live and punish future generations. The specter of Germany's Nazi past is woven with bits of Greek and German mythology and plenty of inspiration from the Brothers Grimm to create a darkly comic, terrifying world that while surrounded by familiar archetypes is also deeply personal and open to a variety of interpretations. Various imagery of wild boars punctuates the film, from wooden carvings to the boar masks favored by the Nazi town leaders, and even the live animals that populate Mona and Marlene's dreams. In Germanic mythology wild boar are symbols of strength and power, and wild boars are known as ferocious fighters, especially mothers who will continue to fight until their last breath in defense of their young, which makes them fitting iconography for this film.
Sleep is justifiably going to get compared to Twin Peaks, Midsommar, Ringu, and even Last Night in Soho, but it never feels derivative thanks largely to the thoughtful script, controlled direction, and captivating performances by all the actors, but especially Gro Swantje Kohlhof as Mona. Her understated performance is vital to the controlled chaos created by writer and director Michael Venus. A film like this can easily fall apart in all the wrong places and become unbearable, but Gro Swantje Kohlhof gives real life and empathy to Mona so you are truly invested in her and her journey when it all shatters around her.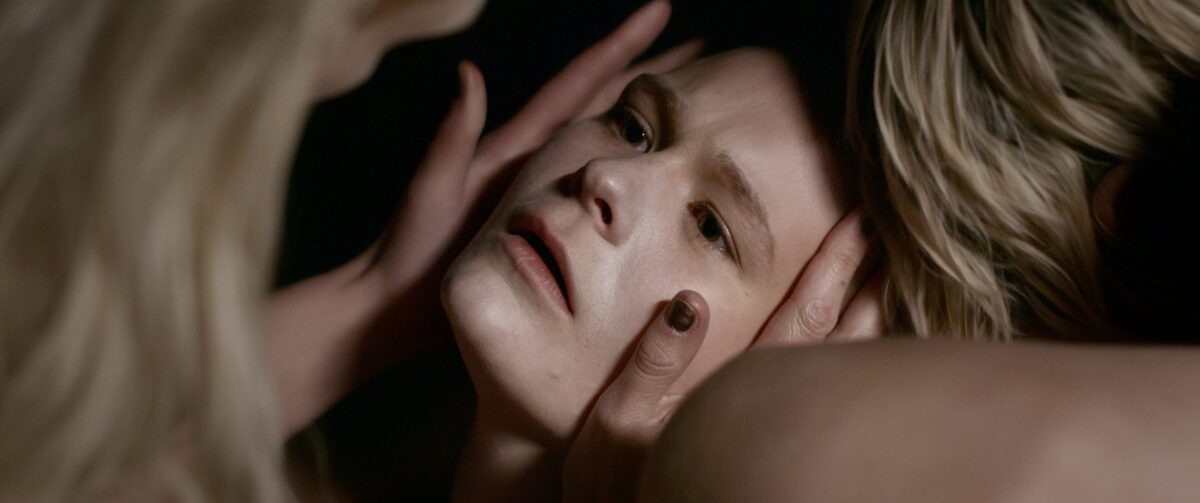 There are three major pieces of critical evaluation for the film included on this release. Kim Newman in his audio commentary with Sean Hogan discusses Sleep, an anti-Heimatfilm which was a genre of mostly German films from the 1950s celebrating life in idyllic rural villages. He also compared the film to the small town horrors of Stephen King and HP Lovecraft's The Shadow over Innsmouth. In Dreams & Folktale in Sleep, Louise Milne delves deep into the film's folklore and mythological roots, in particular the character Trude whose name is a play on a Trute, a dream demon from German mythology who amongst other things makes people strangle themselves in their sleep. This is a terrific piece that adds so much meaning to a film so steeped in German folklore some of these allusions will be lost on outside viewers. The third major extra on the disc is Alexandra Heller-Nicholas's video essay A Strange Dark Magic where she gets an opportunity to discuss one of her favorite subjects, masks, and how masks are used in Sleep. We obviously get some explanation for the boar masks which feature so prominently in the film's core mystery, but Heller-Nicholas also discusses the ritual face painting that helps Mona unlock her mind and connect with the mysterious Trude in order to help her avenge the evils from the past.
Sleep is an absolute gem of a boutique video release. A huge part of the appeal for boutique labels isn't just when they release a major upgrade of one of your favorite movies, but also that you can trust them to deliver you something you don't already know. Sleep continues Arrow's run of releasing current films on splashy, thoughtful Blu-rays like The Stylist, The Deeper You Dig, and A Ghost Waits proves their curation deserves to be trusted.
---