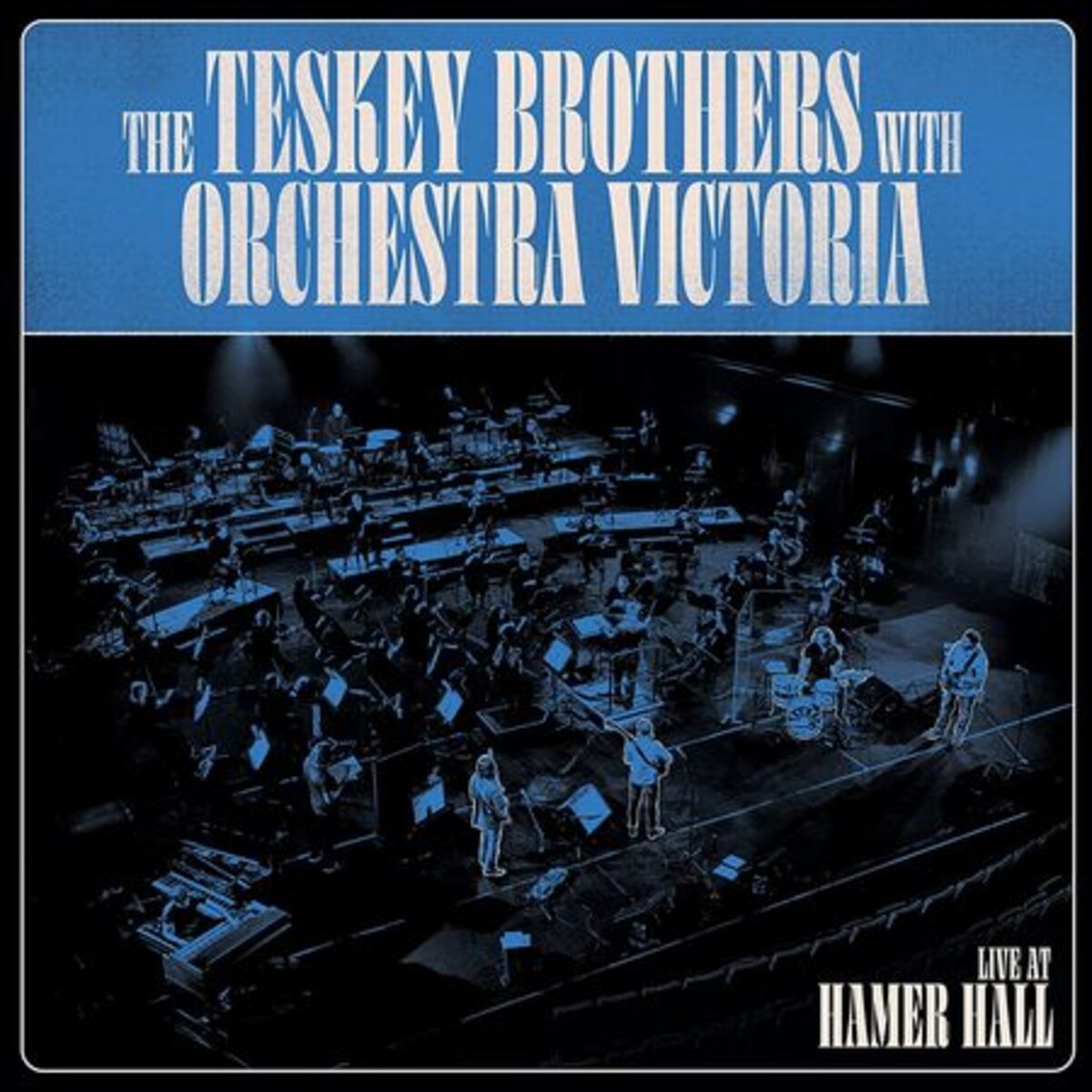 The Teskey Brothers
The Teskey Brothers With Orchestra Victoria Live At Hamer Hall
Decca Records
About a year ago I was listening to random music on YouTube, when in popped a selection from The Teskey Brothers, a Grammy-nominated Australian blue-eyed soul combo new to my radar. You know that Renée Zellweger line in Jerry Maguire, "You had me at hello"? Well, that was basically my reaction to the very first note of the music offered by this explosive band from down under. The piercing lead vocals, slide guitar, and tight sound pulled me right in, and I was an instant fan. They have remained a solid staple in my rotation, and I cannot gush enough about their musical prowess. I basically became obsessed with listening to them and played nothing but their catalog for probably six months, including their live lockdown recording, The Teskey Brothers with Orchestra Victoria, Live at Hamer Hall. So when it was officially released, I jumped at the opportunity to write about it. Think the Allman Brothers Band meets Otis Redding, and you have a recipe for instant success. This was truly a dream-come-true moment for four friends from Melbourne, Australia (Josh Teskey – lead vocals/guitar, Sam Teskey – lead guitar, Brendon Love – bass, and Liam Gough – drums), who never in their wildest imaginations thought they would record a live album backed by Orchestra Victoria in Melbourne, Australia's prestigious Hamer Hall, but in December 2020 it happened, and it happened big. Performing on stage with no audience, arranger Jamie Messenger's brilliant reinterpretation of songs from the band's catalog comingled with conductor Nicholas Buc's impeccable direction resulted in a 50-minute worldwide live stream on YouTube as a Christmas gift to fans. It was so well received that it is now available digitally, on CD and also on vinyl.
The 11-track album features live selections gleaned from Half Mile Harvest (2017) and Run Home Slow (2019) plus two original Christmas pieces. I wouldn't even know how to choose highlights, because everything is outstanding, and the enhancements of the full orchestra further polish an already gleaming gem. This is music that enters the depths of your soul and takes up permanent residence. My few words here could never do it justice and when you listen to this collection, you will understand my meaning fully. The original Christmas songs are heartwarming. Other standouts include "Let Me Let You Down," "Carry You," "Say You'll Do," the gorgeous trio of "Rain," "San Francisco," and "So Caught Up," and "Hold Me," a regular closer in the band's live sets including a singalong/clap-along with the crowd. Frontman Josh Teskey is extremely interactive with the audience at live shows, so this likely was a challenging dynamic for him as well as the band. But clearly, they all came through with flying colors.
It's rare these days to stumble upon a fresh sound, but when I do I am only too happy to shout it from the rooftops. Well, this is me, shouting it from upon high. Go discover The Teskey Brothers for yourself and see what you DEFINITELY have been missing.
---