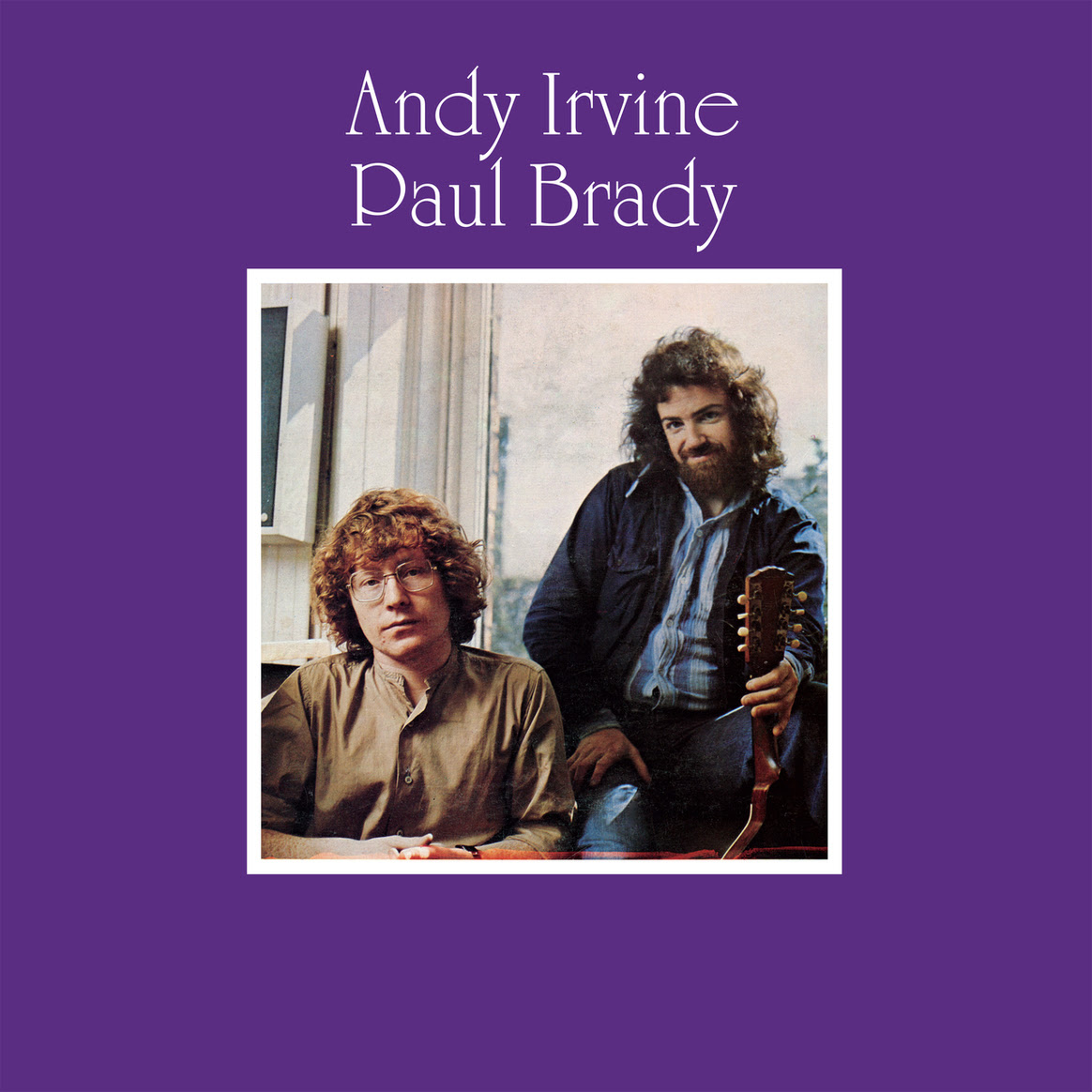 Andy Irvine/Paul Brady
Andy Irvine/Paul Brady
Mulligan Records
To most American ears, traditional Irish music, with its tin whistles, fiddles, bouzoukis and such, sounds akin to an "Irish Spring" soap ad. But an adventurous listener will discover a musical world that exists, like all good folk music, to inform, to enlighten, and to serve as a form of living history. And this 1976 release from Andy Irvine and Paul Brady has become to be known as a classic example of Irish music, having never been out of print since its release 46 years ago.
Andy Irvine was already a legend in Irish music, having been a member of Planxty along with Brady, Christy Moore, and Donal Lunny (who produced and played on Andy Irvine/Paul Brady). Kevin Burke plays fiddle here, and the "The Purple Album's" (as the record has become known) 10 cuts are a mixture of traditional Irish tunes arranged by Irvine and Brady, with Irvine's lovely "Autumn Gold" the only contemporary song on the record. The record begins with "Plains of Kildare," an instrumental jig with Irvine on mandolin. "Lough Erne Shore" follows, with Irvine on hurdy-gurdy (a stringed instrument that creates a droning presence along with melody notes) and Brady on vocals, mandolin, and bouzouki.
Irish music to most means U2 or Van Morrison, and certainly they are some of the more prominent—and "Americanized"—examples. But the folk music that is lovingly created on Andy Irvine/Paul Brady follows a path dating back centuries and was as much of a part of Irish life as pubs and Guinness. Planxty, The Bothy Band, The Chieftains, and more took the jigs, reels, and dances into the modern age. Andy Irvine still performs at 79—check out Usher's Island, with Irvine joined by Donal Lunny and John Doyle from 2017—and listeners longing for a new sound would do well to investigate Andy Irvine/Paul Brady and fall under the spell of music from another time. It is a rich musical stew that informed American folk music from the likes of The Carter Family, Pete Seeger, and more.
---