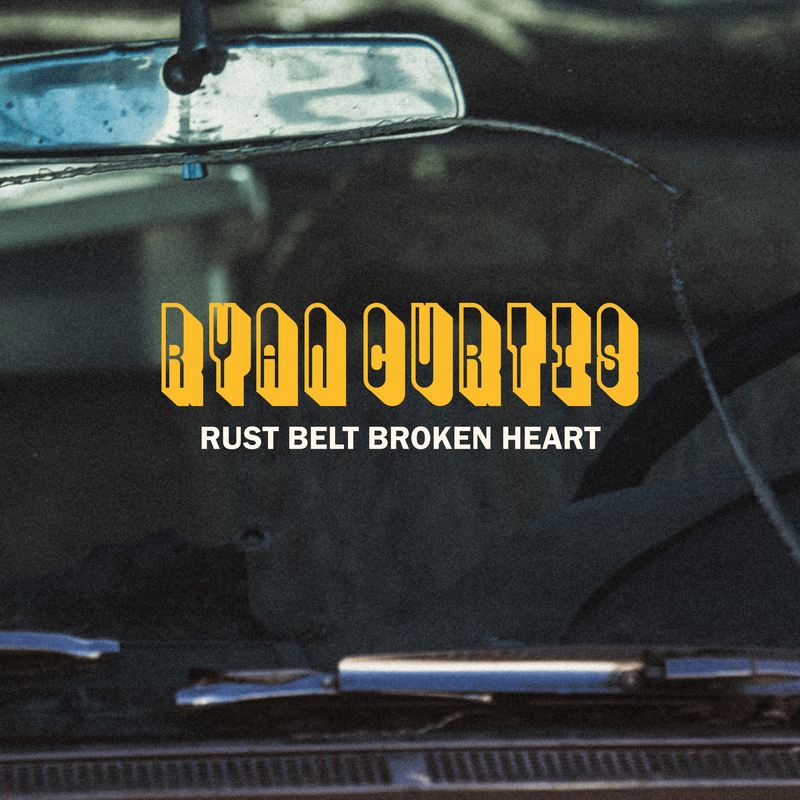 Ryan Curtis
Rust Belt Broken Heart
American Standard Time Records
We all know the prerequisites for a country song: a pickup truck, a sixer of Lone Star, and a broken heart. That's what we have right here in Rust Belt Broken Heart, plus a gravely voice and a steel guitar. I can't say I know much about Ryan Curtis, but I want my vision of his backstory to have all of the above, and I refuse to break my own heart with reality.
We blast into this rodeo of hurts with the aptly titled "Rust Belt Broken Heart." Underneath the slide guitar and the rain on his windshield, he's lost a woman, a job, and for all I know, his best hound dog. He also flirts with happiness yet fails to score what he really needs: a stable relationship with anything not made of steel. Curtis sweats misery and heartache, and I really love whoever is playing the steel pedal guitar. You can smell the sweat and the disintegration amid that hard-to-define "ten-year-old pick 'em up truck smell." Just one song sold me on Curtis's voice, but the gems of misery and depression just flow by like a flash flood in his heart. Track number two, "Detroit Blues," is just another abandonment by a lover, although this lover was a Fortune 500 leader that made cars with robots, not unions with lovers.
By track three, I'm not sure if I can keep typing without crying. I'll risk one more track before I shame myself on the internet. "The Hide Away" is a bar everyone knows about, and no one admits to drinking there, even when they are sitting across the table from you. This is the kind of bar I grew up with: part social club, part rehab center, part trying to stay alive and sane in the face of disaster and your woman, assuming you have one. You can get one here, of course, if you have cash.
Gol dang it, this is the best country album I've gotten plastered to all year. Rust Belt Broken Heart is the album for the end of any miserable relationship, whether physical, intellectual, or alien. I hope this guy makes it to the top, and hope I see him in an Austin dive before he breaks out. Misery: best served in small quantities when you have no alternative.
---