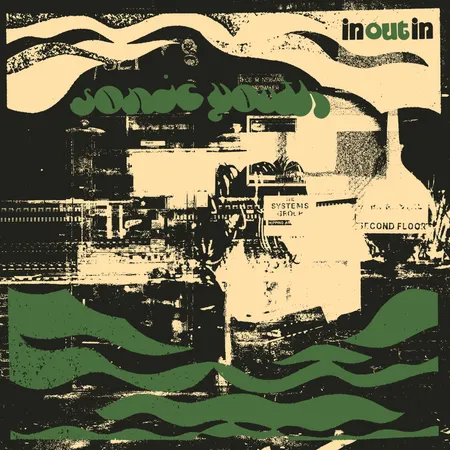 Sonic Youth
In/Out/In
Three Lobed Recordings
Your reviewer's background and biases: liked early Sonic Youth, loved Sister and Daydream Nation, kept up through Goo and Dirty, then just sort of stopped paying attention, although not for any real reason. Maybe because Sonic Youth seemed like an institution and they'd be around forever, so there'd be plenty of time to catch up.
Your reviewer was dumb, if the recent compilation In/Out/In is any indication. Taken from the last decade of the bands' life, In/Out/In is a collection of songs from the vaults that didn't make it to the albums.
Opener "Basement Contender" is a slow burn of a song, reminiscent of The Velvet Underground and Television in the chiming guitars and gentle melody. "In Out" is a bit more percussive, with Kim Gordon's ghostly vocals floating over a Krautrock groove. Both of these songs are long, hypnotic jams, giving way to the shorter mid-tempo "Machine," which sounds like the Sonic Youth of the late '80s/early '90s. "Social Static" is a noisy 11-minute measured explosion of tone and noise. Closer "Out In" wouldn't sound out of place on Daydream Nation, building for over four minutes into a noisy wall of sound.
If these jams and song fragments are indicative of the band's output since the '90s, your reviewer has missed out on a lot of good music, something he needs to rectify as soon as possible. Sonic Youth fans will be in heaven, and newcomers will find a wealth of textures and sonic landscapes to explore.
---