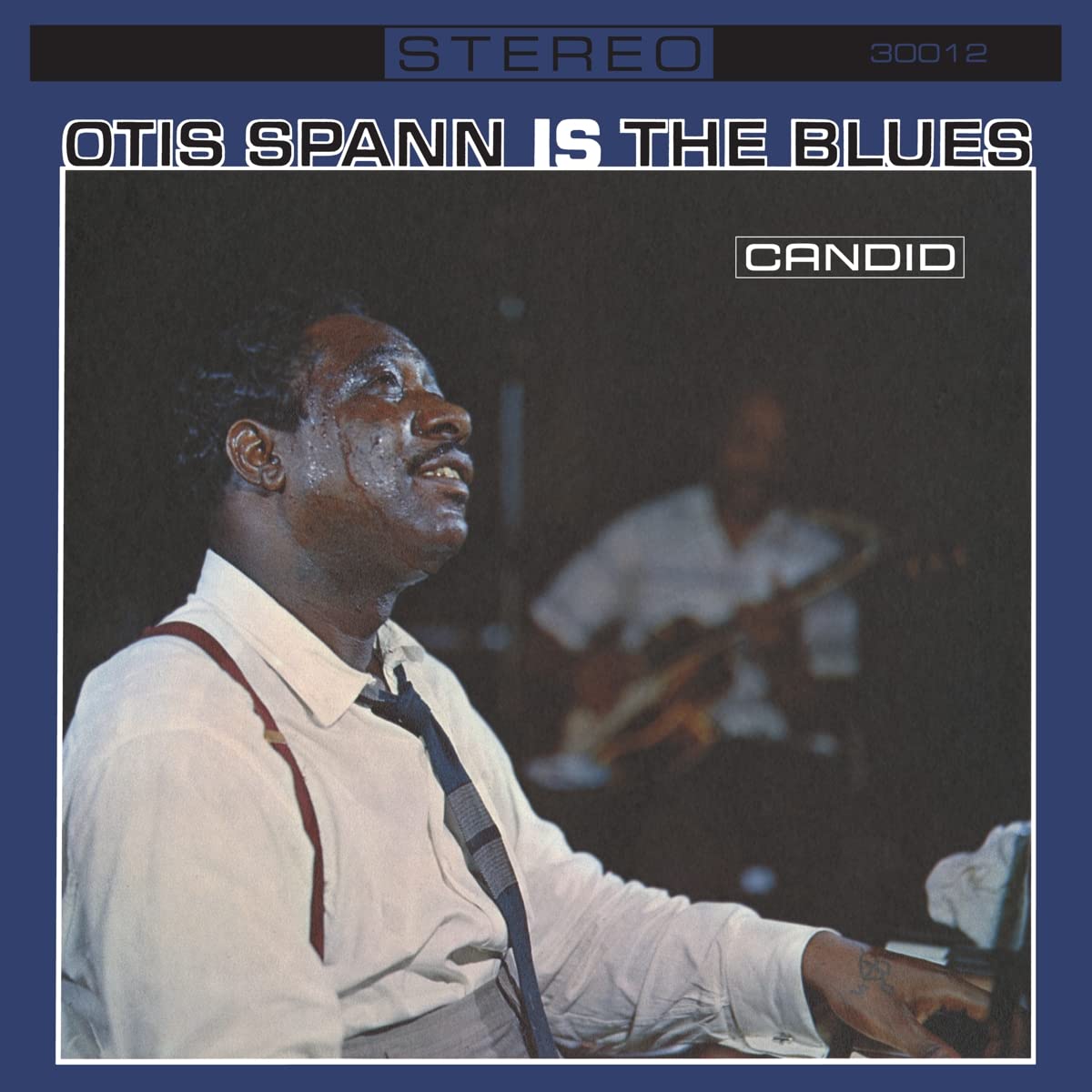 Otis Spann / Lightnin' Hopkins
Otis Spann Is The Blues / Lightnin' In New York
Candid Records
Candid Records was launched as a jazz label in New York in 1960 as an offshoot of Cadence Records. Its A+R (artists and repertoire) man was jazz critic Nat Hentoff, who strove to create a quality imprint, and he certainly succeeded. His first few releases ranged from Max Roach and Cecil Taylor to these two albums, Otis Spann Is The Blues and Lightnin' In New York, a classic recording from Lightnin' Hopkins.
Most people recognize Otis Spann as being Muddy Waters' long-time piano player, but one spin through Otis Spann Is The Blues, where Spann is paired with the great Robert Lockwood Jr. on guitar and vocals, makes a case for Otis being able to carry a release himself. This was his first solo release, and he shines on numbers such as "Take A Little Walk With Me," "I Got Rambling On My Mind," and "Otis In The Dark," while Lockwood takes the vocals on "Little Boy Blue," which successfully takes a nursery rhyme to the blues woodshed. This record reminds me somewhat of the work of Leroy Carr and Scrapper Blackwell, and it's a fine listen from start to finish.
No one sounded like Lightnin' Hopkins—the mix of Delta blues, Chicago electric rave-ups, and his singular way of playing guitar are instantly identifiable. He released dozens of records during his life, and more are found every year, from live recordings to demos. Keep them coming, I say, if they are as good as Lightnin' In New York. Recorded at the Nola Penthouse Sound Studios in 1960, these 8 cuts crackle with Hopkins' frantic guitar, stream of consciousness lyrical style, and even one cut with Lightnin' on piano ("Lightnin' Piano Boogie"). This record sounds live, all that is missing is the applause of the crowd and the tinkle of ice in highball glasses. From the opener "Take It Easy," to "I've Had My Fun If I Don't Get Well No More," this is classic Hopkins, and he sounds great on this remastered CD.
Candid Records is remastering and reissuing many of its classic titles, and if these two are any indication of the quality—take my money, as they say!
---