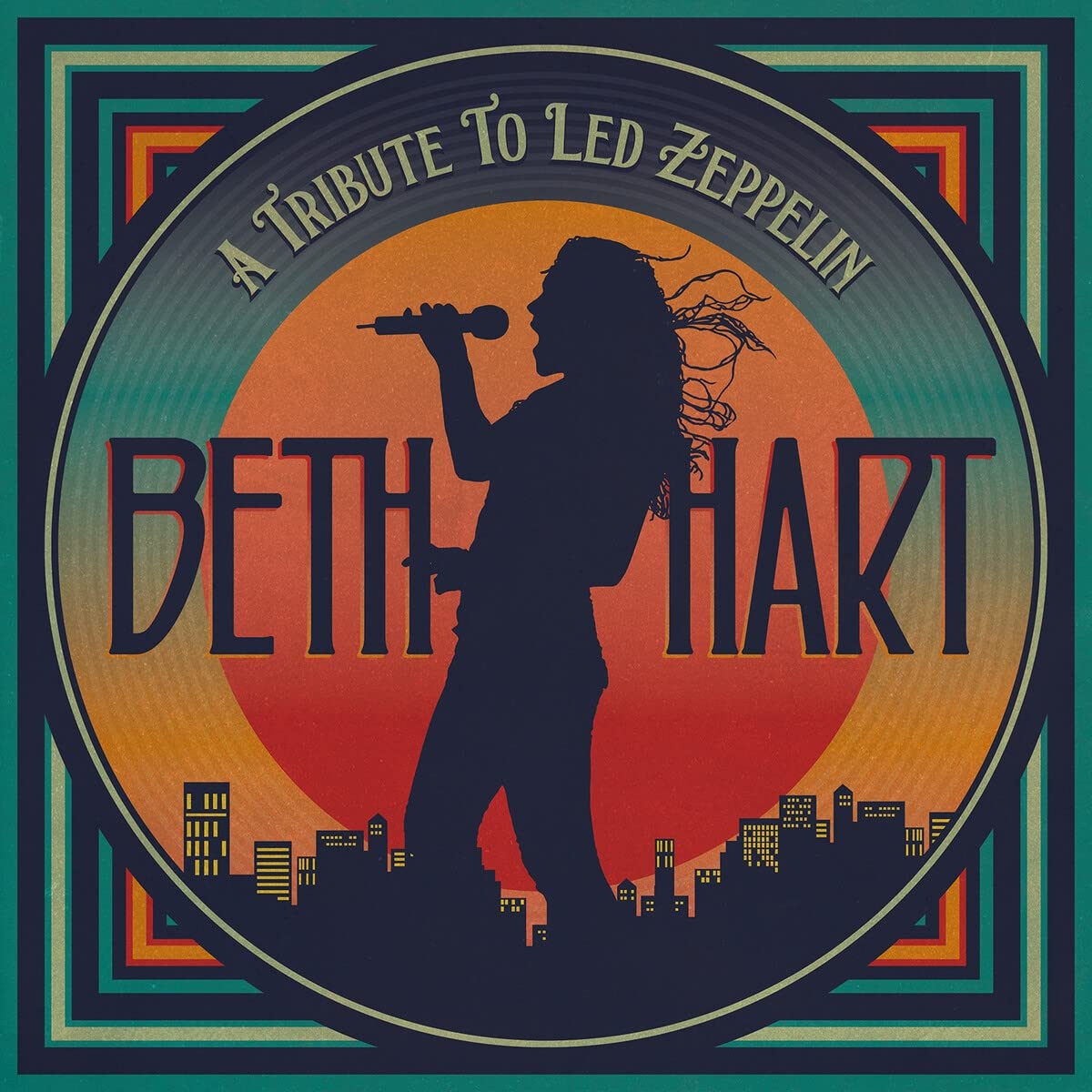 Beth Hart
A Tribute to Led Zeppelin
Provogue/Mascot Label Group
As a HUGE fan of Led Zeppelin and Beth Hart, I was thrilled with the recent release of Hart's Zep homage, A Tribute to Led Zeppelin. The Grammy-nominated singer has one of the most recognizable voices of her generation, with a catalog spanning from blues to rock to jazz to soul. She can wow with a whisper or roar with a rocker, but most impressively, she has the vocal chops to tackle Robert Plant. That's no small task, indeed. This nine-track winner was the brainchild of producer Rob Cavallo. While in the studio producing Hart's prior release, War In My Mind, he was treated to her spontaneous cover of "Whole Lotta Love." The seed was planted but she initially resisted, calling the band "modern-day Beethovens" and gushing about the genius of Plant and Jimmy Page. But, she said, "I'm not doing this whole album. To do Zeppelin, you've got to be pissed off to hit that right. I can't go there; I've worked years to put my rage away." But then the pandemic and lockdown changed her mind and gave her the fuel to light the Zep fire. Hart has stated that she does not wish to know what Plant and Page think about this record, but I want to know!
Tightly produced by Cavallo (who also played guitar) and engineered by Doug McKean, Hart is backed by guitarist Tim Pierce, bassist Chris Chaney, keyboardist Jamie Muhoberac, drummers Dorian Crozier/Matt Laug, and orchestral arranger David Campbell. There's obviously a deep respect for Led Zeppelin and their music, so Hart and company never stray too far from the originals but do throw in a few subtle twists.
Fittingly, the record kicks off with the song that created the spark, "Whole Lotta Love." Hart's crushing contralto slays the psychedelic rocker and sets the tone for a wild ride. I love the lyric changeout, "I wanna be your backdoor tramp" instead of "man." The epic "Kashmir" follows and is just as chill-inducing as the original. "My Shangri-La beneath the summer moon, I will return again…"
Slowing it down with a poignant "Stairway To Heaven," Hart then belts out a funkadelic version of "The Crunge." Her wicked scream of "Where's that confounded bridge?" at the end is EVERYTHING, and somewhere James Brown is smiling down. Vocally, Hart truly rivals Plant on "Black Dog," whereas "Good Times Bad Times" didn't really work for me as well as the rest.
The medley of "Dancing Days/When The Levee Breaks" is fabulous, but it's the other combo of "No Quarter/Babe I'm Gonna Leave You" that is the real gem. "Close the door put out the light, no [we] won't be home tonight…"
Also a real highlight for me is the perfect closer, "The Rain Song." The orchestral arrangement is superb, and Hart maintains steady control of her vocals as she does throughout this album. That's a large voice easily capable of going over the top, but it never does, not once, which speaks volumes for Cavallo. "Speak to me only with your eyes…"
With such a vast collection in the Led Zeppelin arsenal, I personally would love to see a Volume 2 of this project with Hart recording such standouts as "I'm Gonna Crawl," "Ramble On," "Thank You," and "Livin' Lovin' Maid," to name but a few. In the meantime though, this is a must-have for any Hart fan, Zep fan, or both. It is available on LP and CD or digitally. Hart is currently touring to support this new release, with many of the cuts mixed into her performance. I will be attending her Orlando date at the end of the month, and I am excited to hear these new covers in the live setting. Look for my full Ink 19 recap of that show in early May, get yourself this new record, and enjoy!
---