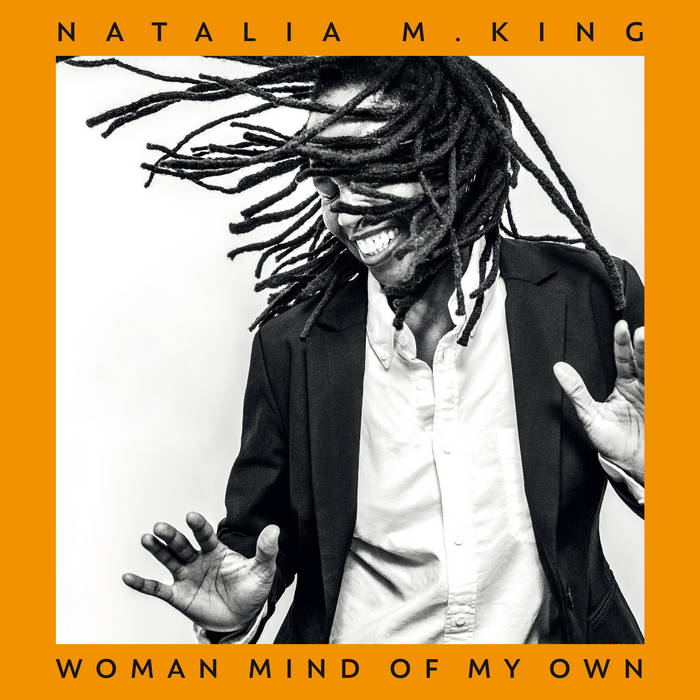 Natalia M. King
Woman Mind of My Own
Dixiefrog Records
Natalia M. King is a New Yorker with Dominican parents who forged her voice as a blues singer in the Paris Metro. Woman Mind of My Own is the latest revelation in King's ongoing journey of discovery. After wrapping up her college studies, she hoboed across America, hitching rides, riding Greyhound buses, and doing everything from day labor to crewing a fishing boat in Alaska. Traveling the states like Woody Guthrie and Robert Johnson did decades before ignited the urge to play the blues. King then did the logical thing and became a busker in Paris.
King's previous albums have explored the jazzier end of the rhythm and blues spectrum. With Woman Mind of My Own, Natalia dives deep into the blues. She's not going down to the Delta so much as hanging with the ghosts of Stax, Muscle Shoals, and Sea-Saint. Her sound is full, polished, and direct from the heart. King is at her most emotionally raw on "AKA Chosen." King puts her pride at being a bisexual woman out there for everyone to know. In an interview, she said she wrote the song in response to the increasing homophobia she's seeing. She asked herself, as a woman in her 50s, what is she waiting for? "What I am is what I'm meant to be."
Two of the other standout tracks on Woman are duets. Grant Haua shares lead voice with Natalia on a slow burn blues number, "(Lover) You Don't Treat Me No Good." The song has the sheen of Memphis Soul with a bit of gospel in the chorus. This is a radio hit in some alternate universe. The other outstanding duet is Natalia's collaboration with Elliot Smith on John Mellencamp's "Pink Houses." Natalia and Elliot strip the tune down to the emotionally stark story of Americans living in the shadow of broken dreams. The dreams of working class Americans were on the rocks when Mellencamp wrote the song, and things have only gotten worse since then.
---