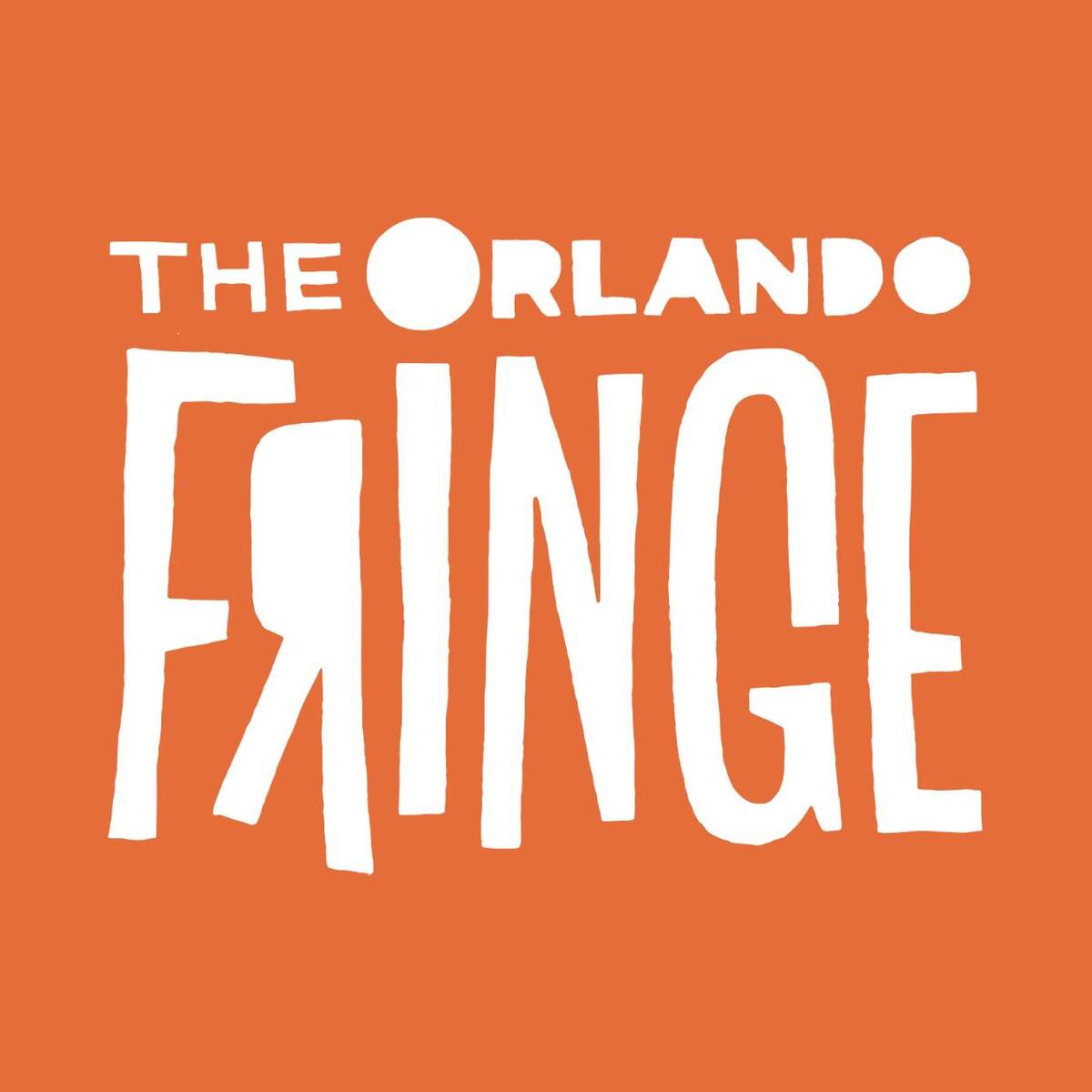 Orlando International Fringe Festival 2022—First Report
Loch Haven Park • Orlando, Florida
by Carl F. Gauze
After what seems like an eternity of sitting at home, Orlando's biggest arts event returns to full throttle. The Orlando International Fringe Festival is unusual as it is "unjuried." That means anyone can apply to do a show, whether they know what they are doing or not. Heck, I've done a few myself. The official opening lies a few days away, but a few of us get a peek under the curtain early. The shows take place in over a dozen venues, and the venues are color coded to keep them straight. Here's what I've seen so far.
Raquel
by Claudia Vargas Vega, directed by Edwin Yumar
Brown Venue
I confess I'm at a loss here, as this one-woman show about a missing relative is presented entirely in Spanish. A woman loses contact with her sister and seeks her out in the vast desert, where she may not survive. How she went there I cannot say, but I do see it matters to her sister. While the story remains murky, there's clearly energy and drive, and I felt the protagonist's sense of urgency and increasing panic. Staging is minimal but effective, and a small shrine in the corner of the stage collects facts and prayers as the story proceeds.
Carmilla: An American Gothic
by Lightup Shoebox & Phantom Funhouse
Blue Venue
A shy young lady lives in a strict household. Her father is very prudish, and daughter is repressed and bored until one evening a mysterious woman knocks on her door, seeking help from a cut. They be come close friends and discover a common interest in 1950s modern jazz. All is fine until Dad finds out, and Carmilla disappears, leaving our young lady in a better state of mind in this growing up and coming out project. I had more questions than answers at the end, and while the story flowed well enough, I still can't decide: is Carmilla a ghost, or just another woman on a different journey?
Down The Rabbit Hole
by Lumu Productions
Silver Venue
Tonight, we visit a stock gay bar. The patrons all have tails and rabbit-like tendencies, as the saying goes. The regulars are hanging out in bunny ears and drinking carrot-themed drinks when a new bunny wanders in. Then it's an hour and change of rabbit gags, rabbit jokes, gay bar tropes, and occasionally the odd musical interlude. While some of the gags land, that's not the norm in this non-normative watering hole. If you like large naked men, drop by. Otherwise, hip-hop along to another show.
Preacher's Kid: Faith After Religion
by The Sarakeet
Brown Venue
Here's a one-woman tale of growing up deeply embedded in the Lutheran Church. Her upbringing was strict but not abusive. At some point, Sara leaves with My Right and they make plans for a family. Eventually she gets part of her wish, but not all of it. Much gentler than many "I escaped from Jesus Hell" stories, it's a well-told tale about the dramatic lives of decent people trying to do right and a mother's sense of loss after a difficult pregnancy.
Who! The Dickens?
by Don't Panic! Theater Company
Teal Venue
Teal is the new venue color this year, and it's about a 10-minute walk away from the center of the Loch Haven Park beer tent. There's a well-lit and raised stage and plenty of room for Ebenezer Scrooge to be woken by a mischievous rhyming female who emits word games and puns as she chase Ebenezer around his room. The set is brilliant and clever, the word games range from witty literary puzzles to rather silly word play, and some of the gags are, well, slim. We also saw a few issues at the tech rehearsal show, but that's to be expected. However, the comedy felt uneven, and we transition from A Christmas Carol to Dr. Who and his TARDIS. Love it for the literary aspect, tolerate its heavy use of puns.
---