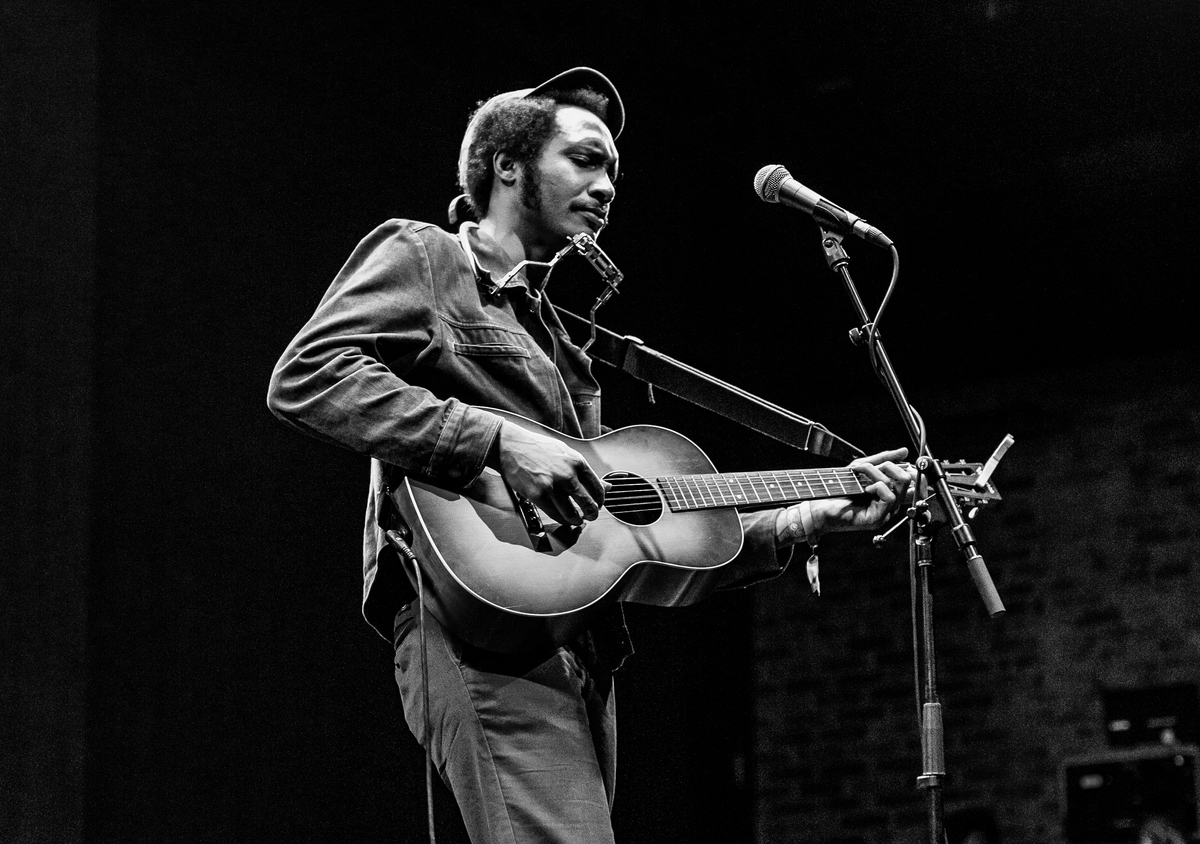 Tré Burt
Mission Creek Festival
Riverside Theater • Iowa City, Iowa • April 9, 2022
by Jeremy Glazier
Every spring, Iowa City, Iowa hosts an event called Mission Creek Festival. Poets, songwriters, and artists of all kinds converge in the city to share the fruits of their chosen craft. In Mission Creek's own words, "We shine a light on emerging artists and embrace renegade spirits who have been around for years, bringing them into the eclectic spaces of our friendly, quirky city." And this year they brought a plethora of powerful and beautiful artists to fulfill that mission.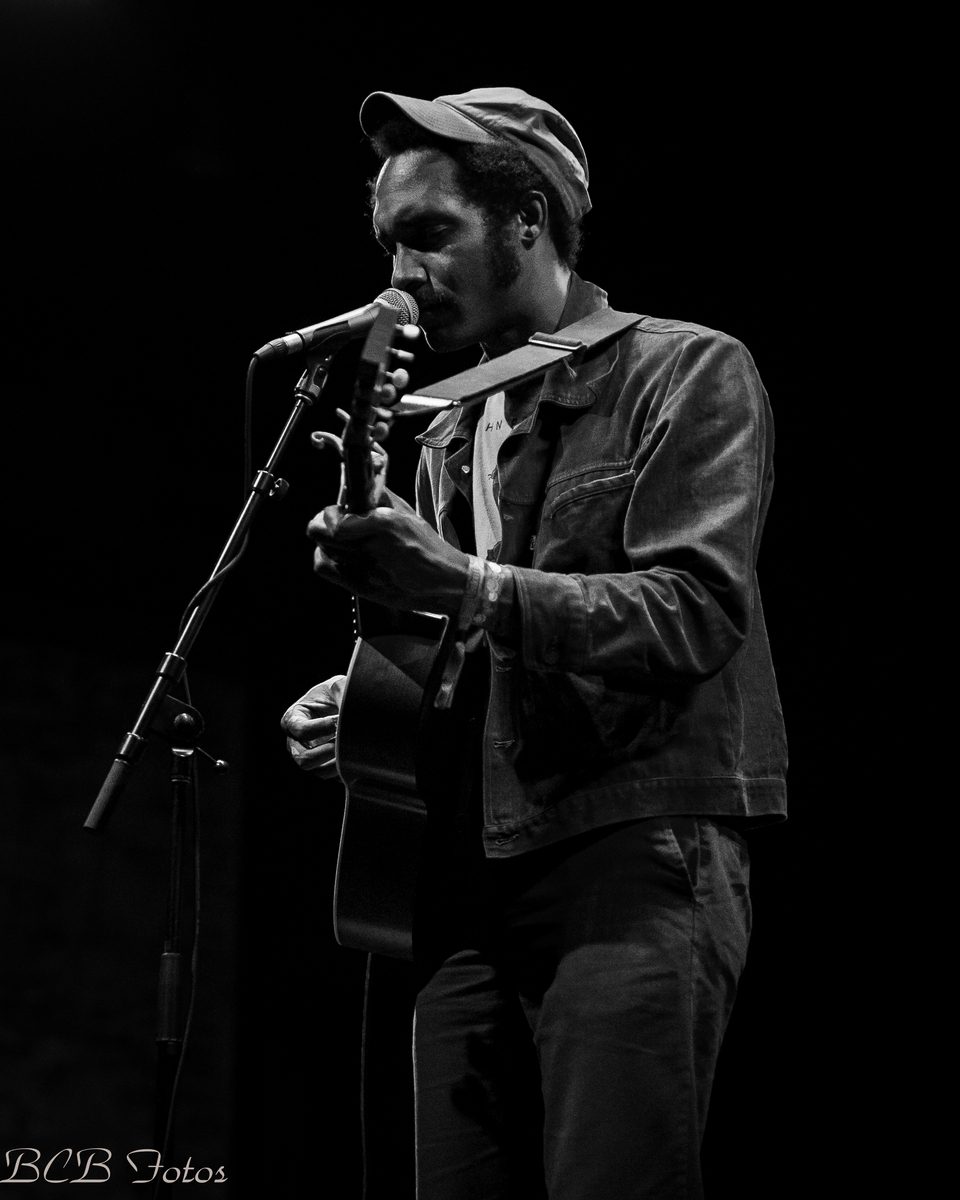 One of those renegade spirits and the one I have been anxious to cover is Tré Burt. Tré was signed to the late, great, and omnipresent John Prine's Oh Boy Records label in 2019, and alongside label mate Kelsey Waldon, was one of the first to have been signed in the 15 years leading up to 2019. After sitting and talking with him for a while and then experiencing his show, it's easy to understand why he was asked to be a part of what Oh Boy is continuing to create with their label.
Tré's humble and pensive nature reminds me of Jimi Hendrix during his now-famous Dick Cavett interview where Mr. Cavett says he, Jimi, is "the best guitar player in the world." Jimi, obviously uncomfortable and shy about that title, replies "how about one of the best sitting in this chair." Like Jimi, when I talk to Tré, I sense with every pause between sentences and carefully chosen manner to express himself, the sincerity and truth with which he lives his life.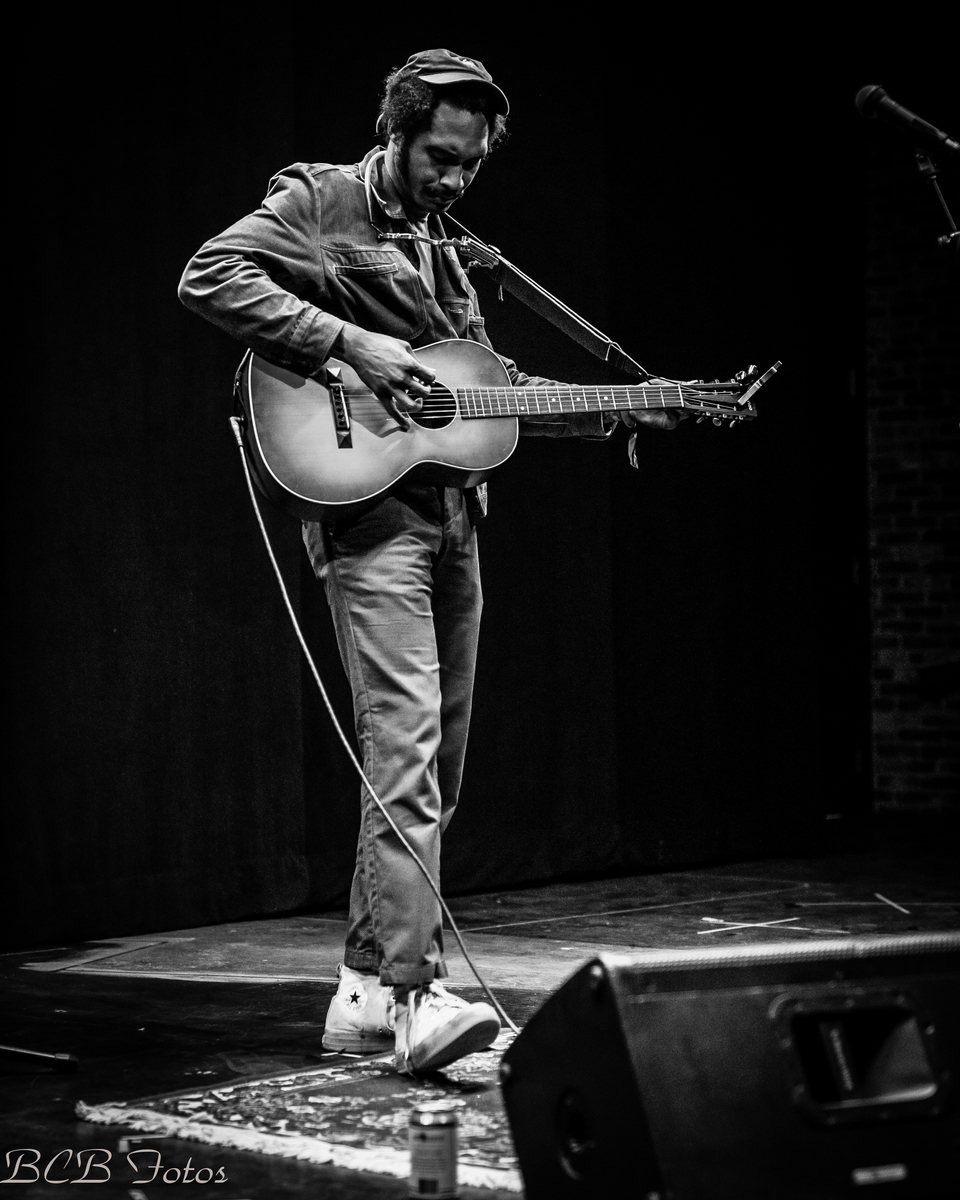 This evening, as he steps from the side of the stage to begin his set, the capacity crowd in the Riverside Theater welcomes him with open arms and an enthusiastic round of applause. He makes small talk as he searches his pockets for a pick and opens with a heartfelt version of John Prine's "Bruised Orange (Chain of Sorrow)." This is indeed a room full of Oh Boy Records fans, as I see many in the audience mouthing the words or flat out singing along.
He plays "Sammi's Song" from the 2021 album You, Yes You, and "Moth's Crossing" and "What Good" from his first album Caught It From The Rye, before digging back into the newer songs from You, Yes You. "By The Jasmine" and "Tell Mary" are beautiful renditions before he pauses for his song "Under The Devil's Knee," which is a powerful statement about the events surrounding the death of George Floyd. I find myself reeling a bit as one cannot help but compare his music and the protest statements made by legends like Prine, Guthrie, Dylan, and Crosby, Stills, and Nash decades before this night, and I ask myself what has changed.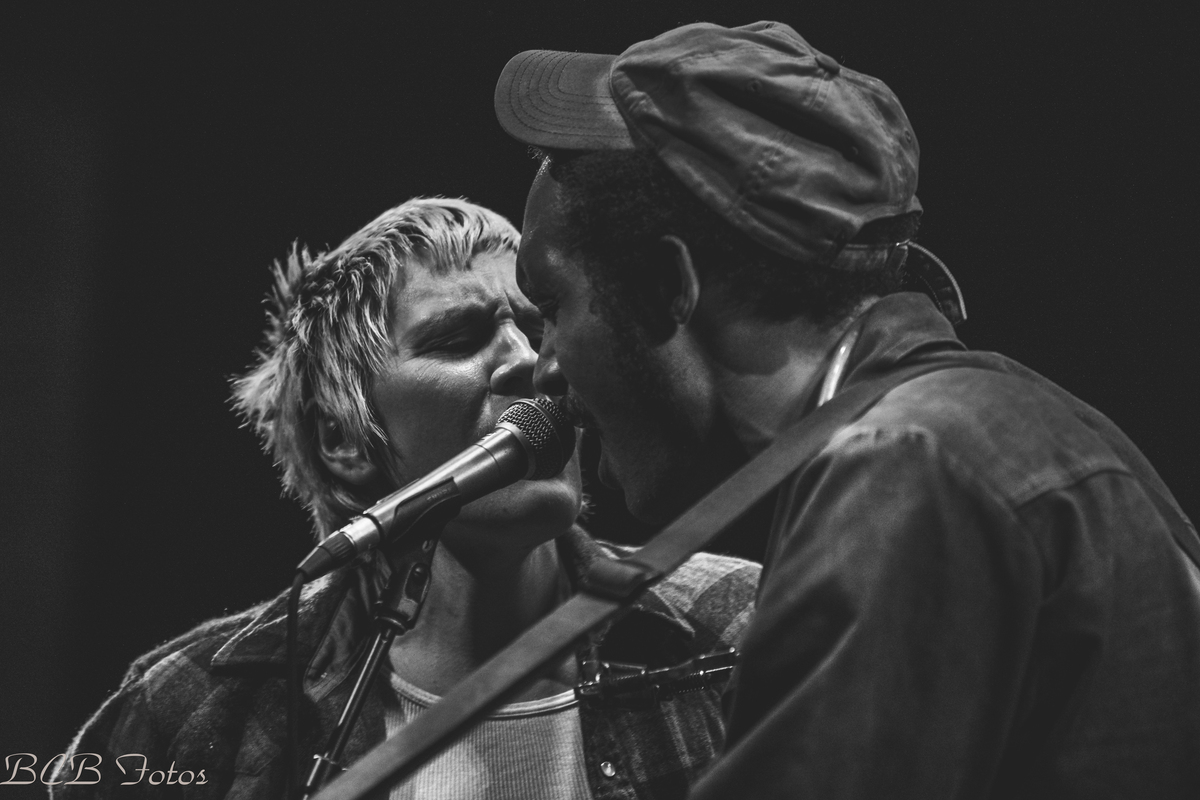 Tré takes a moment to let that song resonate before introducing his traveling companion and close friend, Joules Satyr, who, he points out, was on his first album. They perform very intimate versions of "I Cannot Care'' and "Franklin's Tunnel," which will forever be my favorite versions of those two songs. As Joules returne to the side of the stage to watch the rest of the performance, Tré plays an inspired version of "Solo" before again treating us to another John Prine song, "Sour Grapes."
He closes the evening with "Sweet Misery" and briefly walks off stage as the house lights come back up and the audience begins to filter out. True to his laid-back nature, he walks back out and chats with Luke and Daphne Dickens from Vinyl Cup Records, who set up his meet & greet at the Oh Boy Roadshow earlier in the day, and fellow musician and friend, Willy Tea Taylor. I bid him farewell and wish him safe travels as I mentally check his live show off my bucket list of necessary live performances to attend.
treburt.com • missioncreekfestival.com • ohboy.com • blackcatboneproductions
---