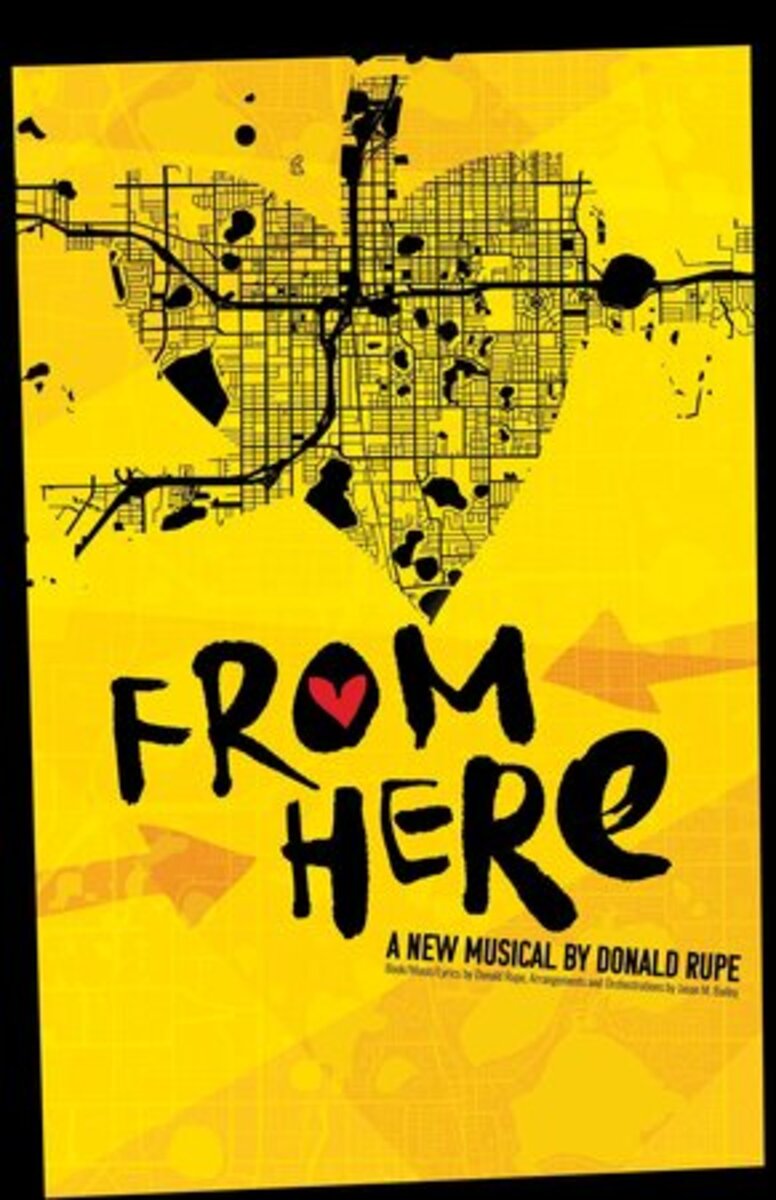 From Here
Renaissance Theatre Company • Orlando, Florida
Book, Music, and Lyrics by Don Rupe
Arrangements by Jason M. Bailey
Starring Blake Auburn
Review by Carl F. Gauze
Here's the latest iteration of From Here, Don Rupe's semi-autobiographical musical set around the Orlando Pulse shooting. Our protagonist Daniel (Auburn) directly addresses the crowd, and we gradually unwind what makes him tick. Like everyone, he's looking for the right life partner. He's already tried on a few, but none have stuck. He's had some longish term relationships, but the big sticking point in his life is his mother. Dad left them the moment Daniel came out, and she hangs on with a crappy job and basically did all she could do to abandon Daniel. Thus, he's used to operating on his own.
As we slide though the story, we hear a common tale of sexual discovery, coming out, and winning or losing your family connections. Fortunately for Daniel, he's in Orlando, and his friends all hang out at little club called "Pulse." One night, his friends debate going to Pulse, but choose to stay in and have Game Night. That's three hours of argument over what game to play, then every one goes home. It's great fun. But bad news starts arriving on cell phones: there's been a shooting at Pulse, and over 40 are dead, many of them Daniel's closest friends.
This is a story worth telling, and Rupe has been chiseling away on it for several years including a production in 2020 in downtown Orlando (available to view online). The setting tonight is in the massive Renaissance North Space (they don't seem to have official names for their two show houses, so I'm coining one). The show feels bigger than last time with 30 foot ceilings and impressive lighting tricks. Auburn and the cast all look like the ordinary people they are as they thrust into a hellish world with no good way out. A slice of life, but a brutal one.
I only have one issue with this production: From Here runs over two hours with no intermission. There's a good, solid show here with relatable characters and good acting, but I only see 90 minutes' worth of material. Thus, stay away from the bar, especially if you want to sit in the middle close to the stage. You may not escape for that critical bio-break.
---