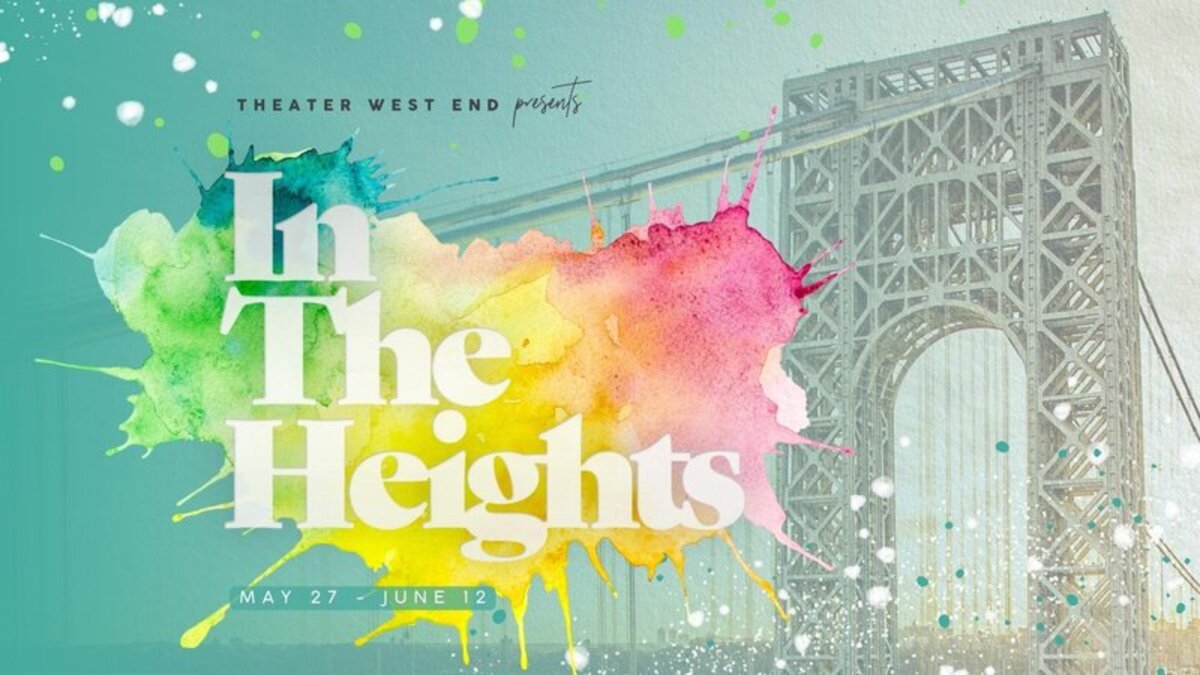 In The Heights
Theater West End, Sanford, Florida
Music and Lyrics by Lin-Manuel Miranda
Book by Quiara Algria Hudes
Directed by Edmarie Montes
Musical Direction by Bert Rodriguez, Alina Alcantara
Starring Carlos Filomeno, Isis Bermúdez, Bert Rodriguez
Reviewed by Carl F. Gauze
It's hot as only New York can get hot. Yeah, the Atlantic Ocean is right over there, trust me, I've seen it. But in the barrio, people are melting but still drinking hot coffee with cream. In In The Heights, Usnavi (Filomeno) runs a little bodega that just barely hangs on as it fights graffiti artists and failing refrigeration. His biggest seller is hot, sweet coffee, but he suffers from an aging and nearly useless cooler. Down the street a hair salon has saved up enough cash to move uptown, and Rosario's (Rodriguez) car service moves people around a city not really designed for cars.
Racism has it own pecking order, and everyone in this barrio knows everyone else. After all, it WAS a smallish island they all came from. So, things are tough, but when the lights go out that night, there's an edge in the air: the 4th of July fireworks are grand, but without electricity anarchy is just a block away, and it's not clear who will survive this sweaty night.
In The Heights follows the logical conclusions of believing in the American Dream, even as it becomes clear that dream may never have existed. Young Nina (Rivera) returns from college. She hasn't told the folks of her imminent dropping out. Working to make tuition was killing her, and after two full time jobs every day and attending class, study isn't happening. Can a winning lottery ticket solve the problem? Maybe, but new challenges are sure to arrive.
Usnavi leads the show, and his anguish comes through in his musical number "96,000." Abuela Claudia (Alina Alcantara) nails down our calm center—her biggest issue is deciding how to allocate her lottery winnings. Fortunately for everyone, there is just enough money to help a few people, but not so much as needed to burn them to the ground.
It's a loud and high energy show with snappy songs ("Breathe," "Piragua," "Every Thing I Know") and a fun cast. My favorite was the young graffiti artist Pete (Josiah Thomas Randolph) who attempts to repaint the set. IMO, one piece of street art is fun, but layers of spray paint indicate a war zone. What we see here more than anything is the swirling struggle to make a living, find some love, and have a safe place to sleep at night. Here those struggles focus as only theater can focus them: by cramming a week's worth of worry into 90 minutes of infectious music and clean resolutions. In the Heights rides high on my list for 2022's best show.
---