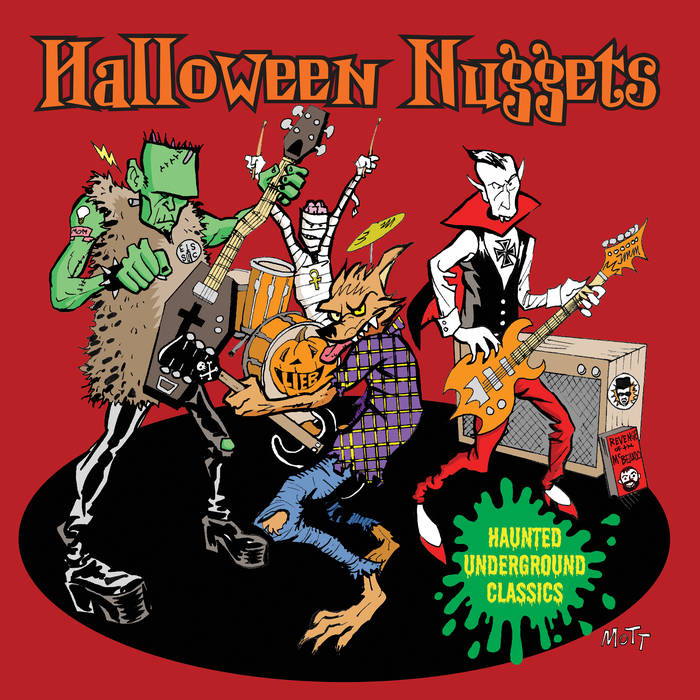 Halloween Nuggets
Liberation Hall
This compilation takes its cues from the term "Nuggets" as much, if not more so, than "Halloween." This release is in the same vein and tradition that brought forth Lenny Kaye's Original Artyfacts and the long-missed trove of Tim Warren's Back from the Grave compilations from Crypt Records: someone "mines" out under- and mis-appreciated garage and surf tracks long lost, dead, and buried by the heavy-handed broad strokes of the 1960s._
Amongst its eclectic 18 throwback tracks, Halloween Nuggets has a well-balanced and distinctive palette ranging from garage rock, surf guitar, and rockabilly to Motown, proto-funk and psychedelia, thrice punctuated by classic radio ads for Plan 9 from Outer Space, The Blob, and Creature from the Black Lagoon.
However, where previous similar compilations were typically "midrange and mono muddy" in their raw surviving forms, Randy Perry has done an excellent job of leveraging modern technology to clean and refine these tracks, giving them an even more timeless and shiny chrome polish.
Acolytes of a belief that the "Halloween sentiment" is known to be celebrated not just certain days of the year will certainly appreciate the fact this album—despite its title—is not lyrically tied to the holiday. As horror punk fans will tell you, mere mentions of zombies, ghosts, and devils do not a Halloween make.
Diehard fans of garage punk, rockabilly and surf guitar, and generally great atmosphere will appreciate that Halloween Nuggets brings continuous enjoyment to the party year-round.
---