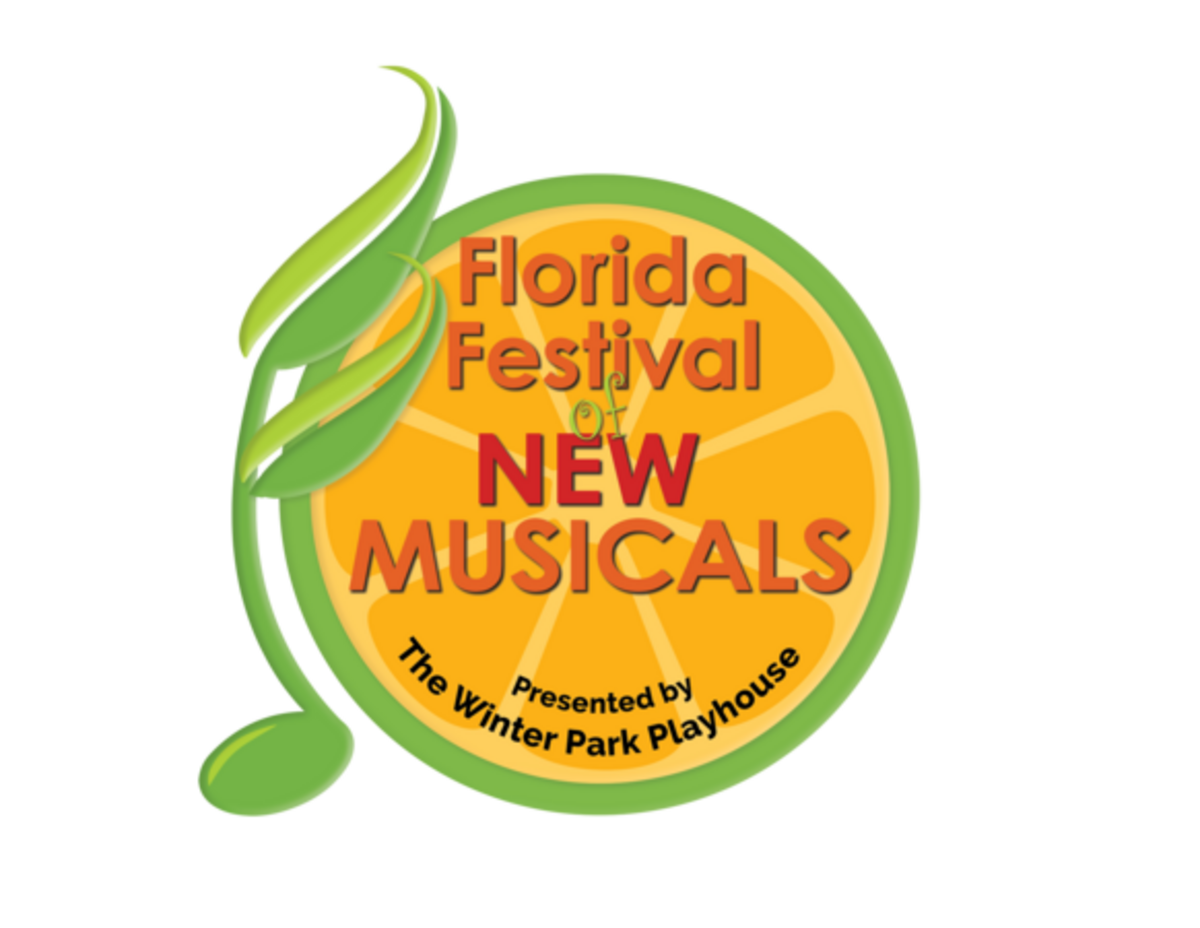 Fifth Annual Florida Festival of New Musicals
Winter Park Playhouse • Winter Park, Florida
Reviewed by Carl F. Gauze
Despite war, famine, and disease, we are now at the fifth year of Winter Park Playhouse's Florida Festival of New Musicals. This year we experience six staged readings, and we hear the first hour of the story. That's right. No endings permitted. Why not sing the entire piece? It's a time thing. The readers on stage have had a day or so of rehearsal, and they read from scripts but sing the songs with sheet music in hand, just to be safe. Let's look at these exciting performances.
KAHN!!! The Musical!
by Brent Black • directed by George Colangelo
musical direction by Christopher Leavy
Let's begin with Khan!!! The Musical! An Unauthorized Parody TREK-Tacular. Note they used three exclamation points, so prepare for excitement! You'll want to set your phasers on "fanboy" and set our deflector fields up to "laugh." Distilled from what might be the only decent Star Trek film ever shot, this show closely follows the movie plot line and adds music. What begins as a training flight for recent graduates of The Star Fleet School For Over Acting quickly turns in to a desperate struggle for survival. People in the Star Trek universe desperately struggle for survival every day, and I wonder how they ever have time to make new space cadets? Cadet Saavik (Laura Whittenberger) takes off with Kirk (Robert Justin) and Spock (Joe Falocco) to save the universe from rubber headed monsters. But the show is stolen by narrator and general roustabout commander Data (Adam Biner) with his goofy robot filled with jargon and sharp timing. Adam Field plays Khan!!! with a sort of space redneck attitude and an earthbound swagger. I suspect this show will do well on both the straight musical theater stage and in the world of fan conventions. Yes, I would see the show, buy the tee shirt and pick up a few phasers for holiday stocking-stuffers.
The Goldilocks Variations
directed by Jeanie Papin • musical direction by Bert Rodriguez
concept by Steve Wolf • book and lyrics by Steve Wolf and Charles Baker
music by Charles Baker
Just the concept of re-staging Roshômon as a musical comedy version of The Three Bears boggles my mind. And I'm a tough boggle, ask my wife. We meet the Bear family as they prepare for dinner. Papa Bear (Matt Horohoe) works as a drunk and a womanizer, and he supports the radical left on weekends. Mama Bear (Desiree Montes) is a devoted but suspicious chief cook and bottle washer. Then we have Junior Bear (Raleigh Mosley). He just wants to get out and have fun. One day, wealthy yet snotty Marigold van Loxley (Mahalia Groningen) shows up at the Bear house while the family attends the suicide of the mayor. Marigold wanders in, takes a nap, eats dinner, and then must explain herself. The rest, as we say, is a cross cultural romance set against a political revolution. Everybody has a slightly different view, and as to who really ate the porridge, that's the only real consant. I rank this show in the "cute but weird" pile, and it does have some promising songs.
Naked
book and lyrics by Germaine Shames
music by Tareq Abuissa
A husband and wife team run an art gallery and they have scored big. They will exhibit a famous painting by Manet, Le Dejeuner Sur L' Herb. Like most relations, the woman is subservient to the man, but here two of the painting's occupants come to life and speak out on women's rights and the fact the whole world knows the name of the man in the painting, but no one knows who the woman was. This frustrated gal breaks out of the painting on opening day, greeting the audience as they wait for the gallery to open. It's a very clever and refreshing look at an old problem, and I'm wondering if the free roaming courtesan will get back into her frame before the galley opening. This show tends to be rather talky, but it's a very high brow concept executed crisply.
Stone Crossed
by Phillip David Stern • directed by Janine Pappin
Back in the Stone Ages, everyone was named for a rock. But they had the same emotional needs as we do today, and falling in love outside of your tribe was a no-no. There are two tribes in this Bedrock release, and of course they don't get along, but when Stony crosses over the tribal lines he meets Jewel, the girl of his gravelly dreams. We know love ignores boundaries, and when the pair becomes "a thing," they try to attended the big shindig on her dad's side of the fault line. Will they make it? We don't know, that's an act two thing. The story is cute, even if it does sound a lot like a famous play or two from The Bard.
Thirty Seconds: A Musical
directed by Tay Anderson
book and lyrics by Michael Rogers
music by Bill Wandel
Remember when advertising was cool, and all the guys drank their lunch as they laughed at the feeble attempt of women trying to do a man's job? That's where we find ourselves in this clever piece of social commentary. Bill (Adam Biner) and Rosie (Monica Titus) want to make cutting edge ads, and the rat pack of "empty suits" laughs at their effort but not their copy. Persistence pays off, and they are tested with the assignment to "sell Nazi cars to Americans." The pair are hired, only to have Bill see steady raises and promotions while Rosie languishes. How to make things fair? Be successful, start a competing operation, and sing a few songs along the way. It's social commentary and advertising history, wrapped up with a ribbon of snappy tunes.
Ciao, Bambino
by Elizabeth Allen Turner • directed by Alan Gallant
orchestration by Andreas Häberlin • musical direction by Harrison Light
I found this one of the more difficult pieces in the festival. A young woman comes to America from Italy shortly after WW2. She's broke but has family in The Big City, and they quickly get her a job scooping gelato. She has dreams of romance, and a cute guy can't be very far away, can he? After all, this is the big city. Soon she meets the man of her dreams in the gelato factory, and we stop for this reading. Where is the dramatic tension? It's in the minor stuff, but there's more reported action than "show don't tell" action. And the accents, while certainly authentic, are a little hard to follow in a language where hard consonants are rare.
Overall, the Festival had a comfortably full audience, a great crowd response, and few shows I'd love to see in their finished form. And best of all, parking was a breeze!
Ciao!
---