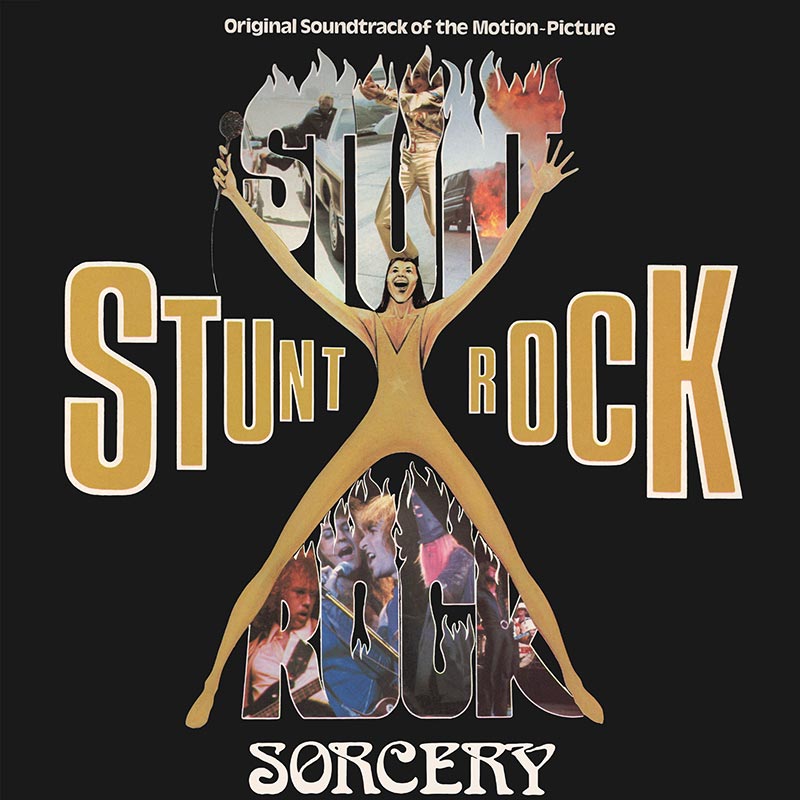 Sorcery
Stunt Rock: Original Soundtrack of the Motion Picture
RidingEasy Records
Back in 1978, the hard rock movement ruled. Yeah, there were lots of punks and other quaint folks fighting for our entertainment dollar, but melodic hard rock was king for the jeans-and-pimples set.
I missed the Stunt Rock movie back then, but it seems decent based on listening to the soundtrack. I do admit I cheated and checked the origin story of the film and Sorcery, the band, and it's legit. The movie featured plenty of automotive destruction, and I do not doubt that the film was weak on plot and big on action and pounding music. The article of attention I'm holding right here and now is Stunt Rock: Original Soundtrack of the Motion Picture. It is truly a child of its own time: the drum, bass, lead guitar, and a decent vocalist made it a solid, if under-advertised, collection of high-energy, straight-ahead rock and roll. Satanic references aim to annoy mom and the preacher, dad will object to the loud drumming and staccato back beat, and yes, there is a wizard, because… you just needed a wizard in 1978. Trust me on this one.
Tracks aim for the angst ridden and chronically confused male teen viewer. I recommend "Talking to the Devil: Burned Alive," "Wicked Sect," and "Power Mad." I admit they make my tired bones ache for some of that old-school head banging, but head banging is best done with a group of like-stoked teen males and not an old geezer like me. Once in while we hear a quiet moment, for example the intro to "Stunt Rocker," but do not despair. Mixing in a few slow numbers always emphasizes the loud stuff. I'm not clear if all these tunes made it into the movie, or if they were just underscore, but I see the needs of the filmmakers: better too much material than too little in the editing room.
This collection drips nostalgia and is an easy listen. It's almost good enough to get you a speeding ticket for trying to keep up with the music, not that I approve of driving like that. Oh, heck, who am I kidding? Get out there, hit the highway, and crank this retro gem. What's one more speeding ticket at this point in life?
---