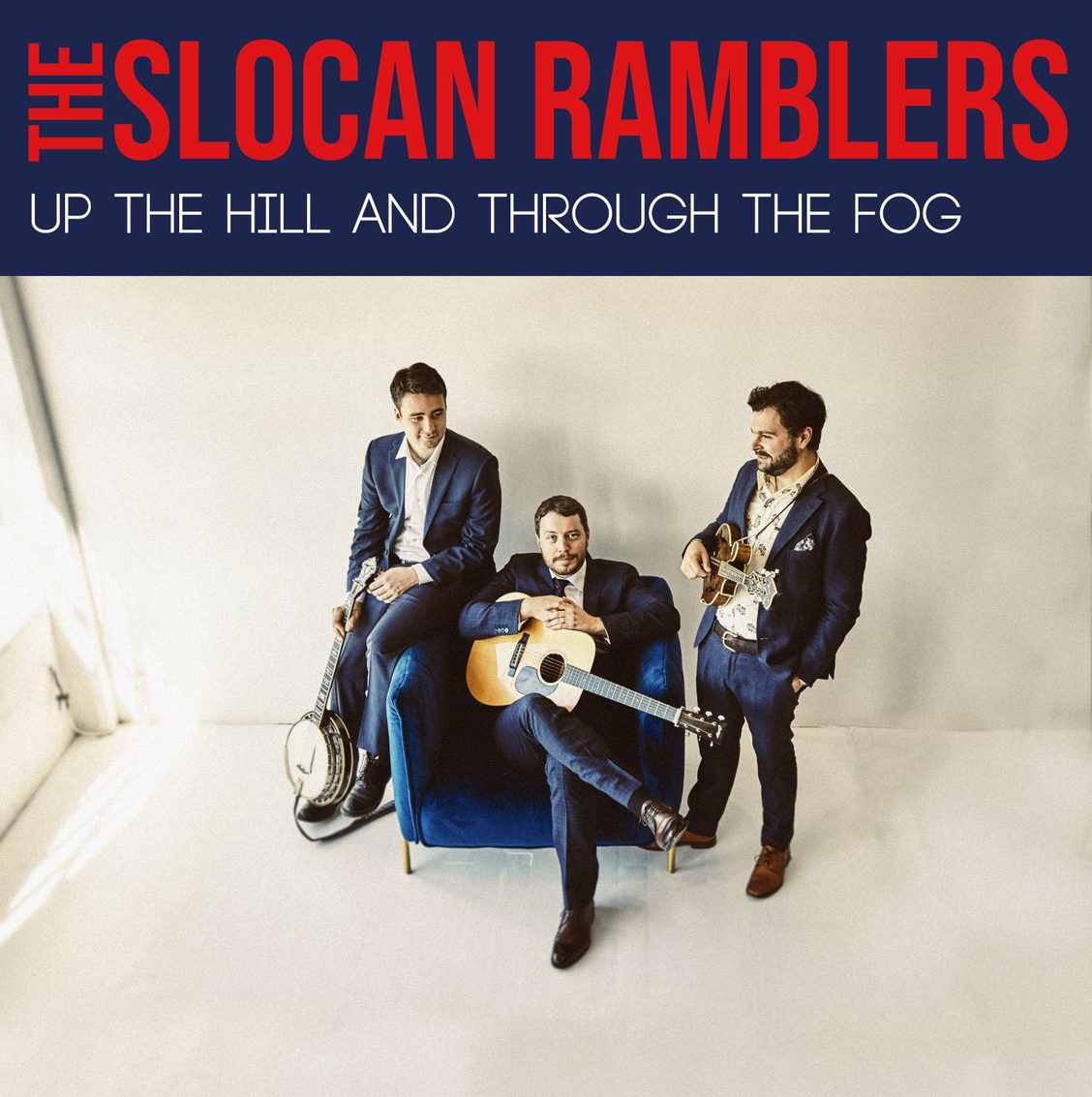 The Slocan Ramblers
Up the Hill and Through the Fog
SloMusic
Bluegrass and the Blues are sibling sounds. Both are musical forms forged by poor rural folks trying to cope with misery and strife. If you don't believe me, listen to Up the Hill and Through the Fog. "You Said Goodbye" is all hyper mandolin and banjo masking sorrow. High and lonesome or down and dirty, it's all about finding ways to dance away the hard times.
The Slocan Ramblers are one of Canada's top bluegrass hands. Up the Hill benefits from the forced woodshedding of the plague years. The guys worked out their frustration and personal loss writing songs. "I Don't Know" kicks off the album with a country rock burner with a Paul Simon vibe to the lyric. The country rock vibe shows up again on an inspired reading of Tom Petty's "Mind With a Heart of Its Own." "Streetcar Lullaby" likens a broken romance to the decay of steel wheel mass transit. I feel like this is the Nashville (ok, Toronto) cousin of Robyn Hitchcock's "I Often Dream of Trains." Traditional bluegrass shines through most clearly on the instrumentals, like "Snow Owl."
Tradition is cool and all, but The Slocan Ramblers know that zealous devotion to the tradition makes for pretty stale sounds. This is definitely a bluegrass album with infusions of jazz, rock, and blues. These are hard times and we need to dance away the dread.
---