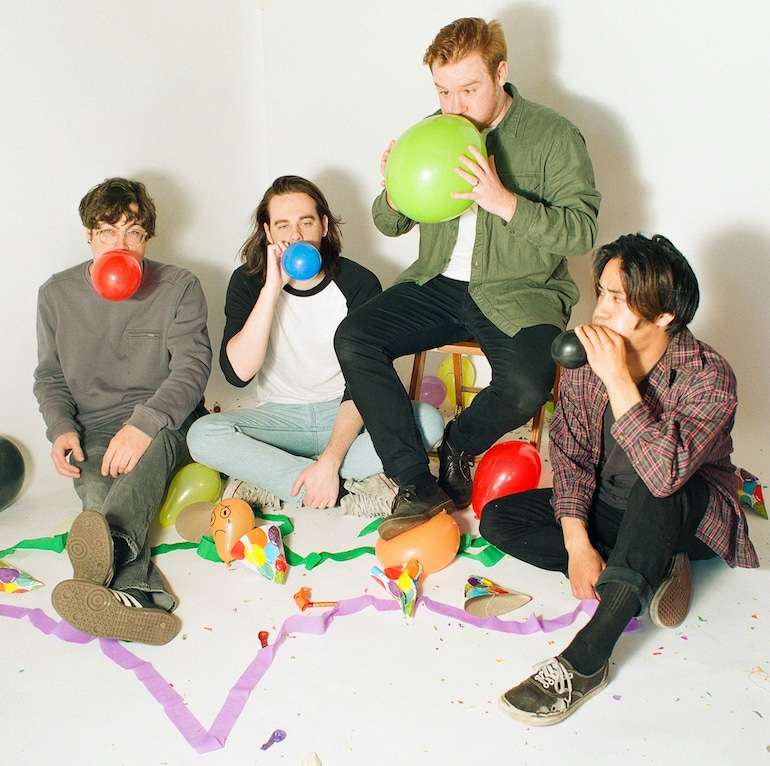 Folk punk sweethearts Adult School Release No Party
Lavasocks Records
Started by Anton Benedicto (he/him) and Nick Wuebben (they/them), Adult School writes music incorporating elements of emo, indie rock and power pop blended into contemporary punk foundations. Trevor Buck (he/him) and Jordan Jones (he/him) provide a rhythmic dynamic to songs once played alone in a bedroom, developing a distinct sonic experience.
The band's newest project No Party features vocal harmonies and punk ethos while emphasizing more mature instrumental composition and songwriting. No Party bridges the worlds of polished and punk to deliver a collection of tracks that aspires to cater to any listener.
Find more new music from Ink 19 Magazine at Spotify.
---