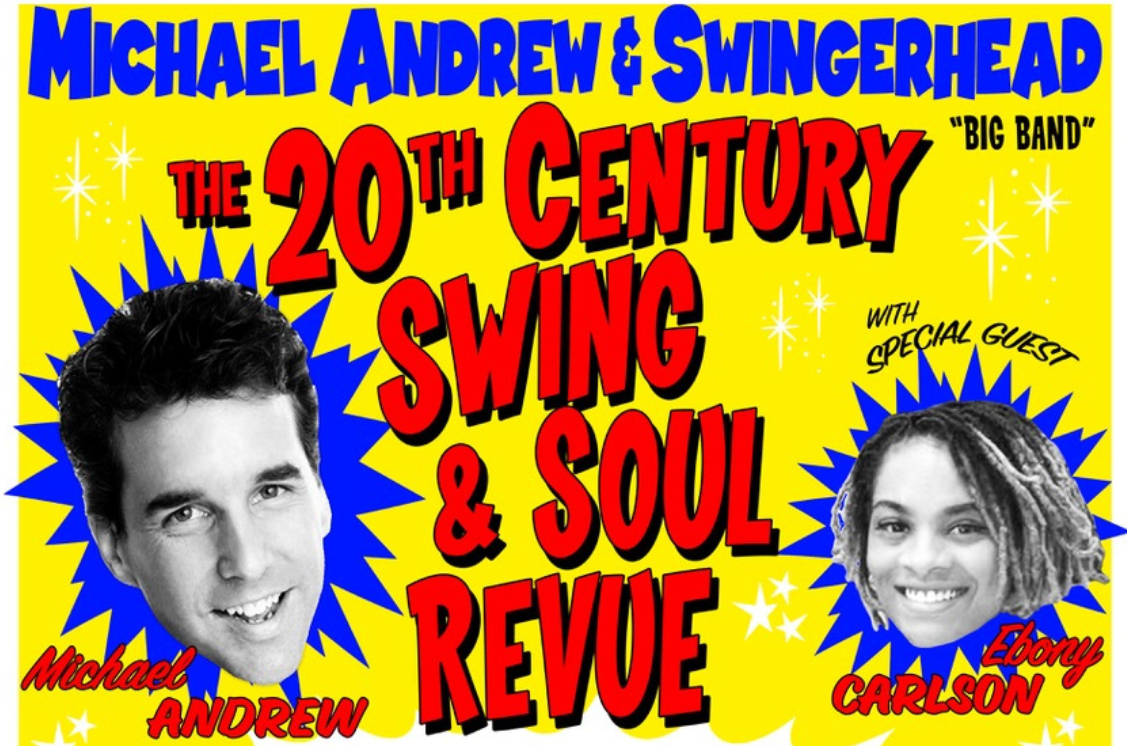 Michael Andrew and Swingerhead
Swing and Soul Revue
with Special Guest Ebony Carlson
Orlando Shakes • Orlando, Florida • August 13, 2022
by Carl F. Gauze
Wow! It's been a while since I've seen this retro swing band, but they still look and sound as strong as they did when they exploded out of Orlando in the early 2000's. Tonight the sharp-looking Michael Andrews returns the Orlando stage accompanied by the alluring Miss Ebony Carlson.
Mr. Andrews looks back to the mid-century for his musical inspiration. Most of his material comes from well-proven chart toppers from Dean Martin, Aretha Franklin, Frank Sinatra, Nat King Cole, and artists like them. Behind the band, he packs a 10-piece orchestra with enough experience under their belts to allow them to knock off a quick hand of gin rummy between numbers. Tunes like "Everybody Needs Somebody," "All Mine," and "Another Opening, Another Night" fill the show.
Soon Miss Carlson appears, wearing the scariest heels I've ever seen. She adds to the entertainment with some Nat King Cole numbers and returns from time to time for additional duets, all of which are crowd pleasers. In her last appearance, she switched to a rather amazing backless dress I've no idea how she got in or out of. Her singing was as impressive, with "Proud Mary" blasting us back into our seats. You get your money's worth: the sets are long and packed with the hits. The band rocks, Mr. Andrew rules the stage, and you cannot miss when this guy takes the stage.
Orlando Shakes is prepping for the 2022-23 season, and big things are planned. They're still building the sets for the opening show, but this tasty teaser is just what we need to get psyched up about a new season. The Michael Andrew and Swingerhead Swing and Soul Revue is part of the Cabaret Series of short run, high quality musicals.
---