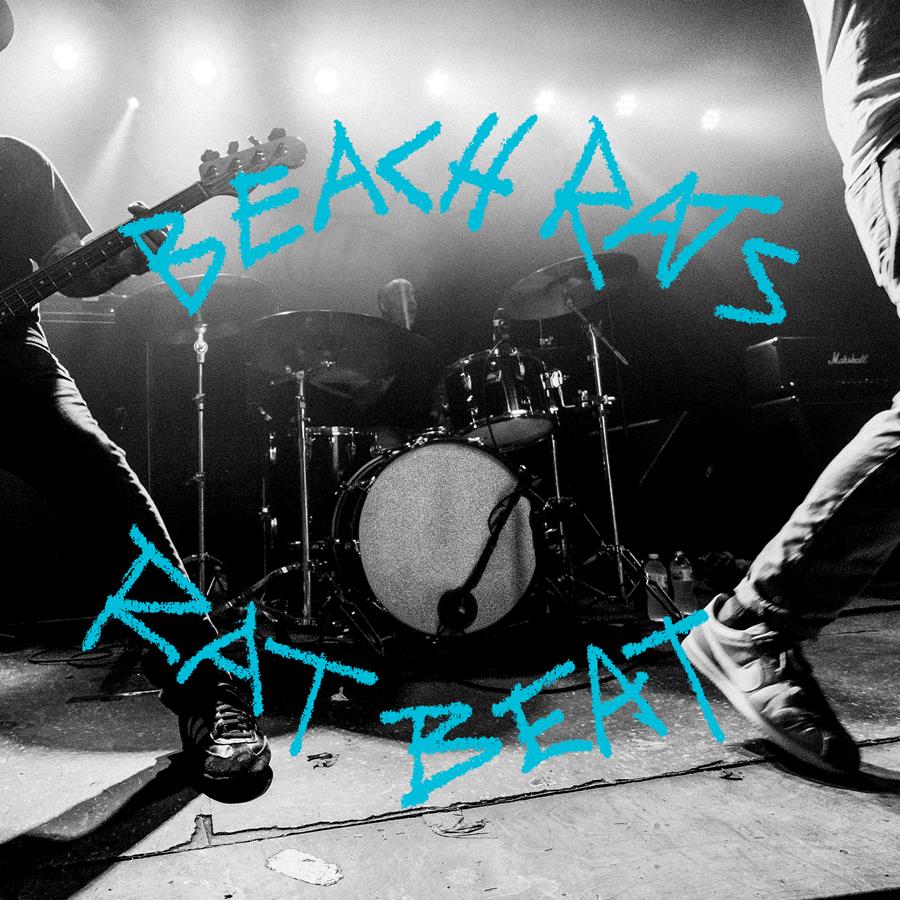 Beach Rats
Rat Beat
Epitaph
In the pre-internet days, you would hear of punk bands before you necessarily heard them, so you'd form ideas of what they sounded like based on what shirts they wore, what they said in interviews, who thanked them in liner notes, and whatever else you could manage to pick up.
This system was never 100 percent accurate; I remember assuming GBH would be as fast as D.R.I. (mostly due to the initials and the fact that both bands' logos would frequently share space on jackets), the Misfits would sound like Metallica, and the Sex Pistols would sound like unlistenable noise due to all the fuss in old magazines.
If I were to pop back to say, 1986, and ask teenaged me to imagine what South California punk sounded like, my imagined ideal would sound almost exactly like Rat Beat, the debut album from Beach Rats, a punk supergroup featuring members from Bad Religion, Lifetime, and the Bouncing Souls.
Rat Beat features 12 songs, only three of which break the two-minute mark. But don't think thrash, think skate rock, think pop-punk before it became commodified. The band has a knack for balancing catchy, melodic songs with power and aggression, as in "Beach Talk," which recalls a better produced All-era Descendents, or the instantly catchy "Blown to Bits." The band isn't afraid to stretch out, as on the moodier "Clorox Boys" recalling a later San Diego sound, or "She Was a Goner," which segues from a punk rager, to a more introspective sound, to a chugging, triumphant riff, all in a minute and 45 seconds.
If you're searching for what you always hoped those mystic bands sounded like, or just want a tuneful yet powerful slice of early '80s punk, Rat Beat should scratch that itch. It's the sound of circle pits and skate sessions, an insanely catchy summertime album.
---