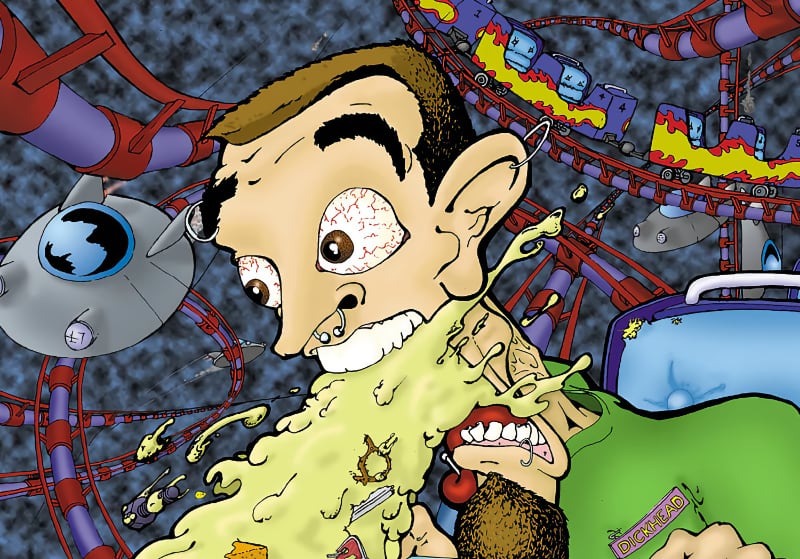 Robots & Aliens: Deep Liner Notes (1996-1999)
Carl King
CarlKingdom, LLC
In Thus Spoke Zarathustra, Nietzsche outlines the three metamorphoses an individual must endure to achieve creative freedom: The Camel, The Lion, and The Child. Although there are "deep liner notes" for his first release, what's actually presented in Robots and Aliens is a fairly clinical post-mortem of Carl King's formative Sir Millard Mulch years as The Camel, bearing the solitary burden of extremely aspirational creativity and intellect while wandering and mining the humid wasteland of 1990s West Florida to achieve a unique innovative aesthetic and identity.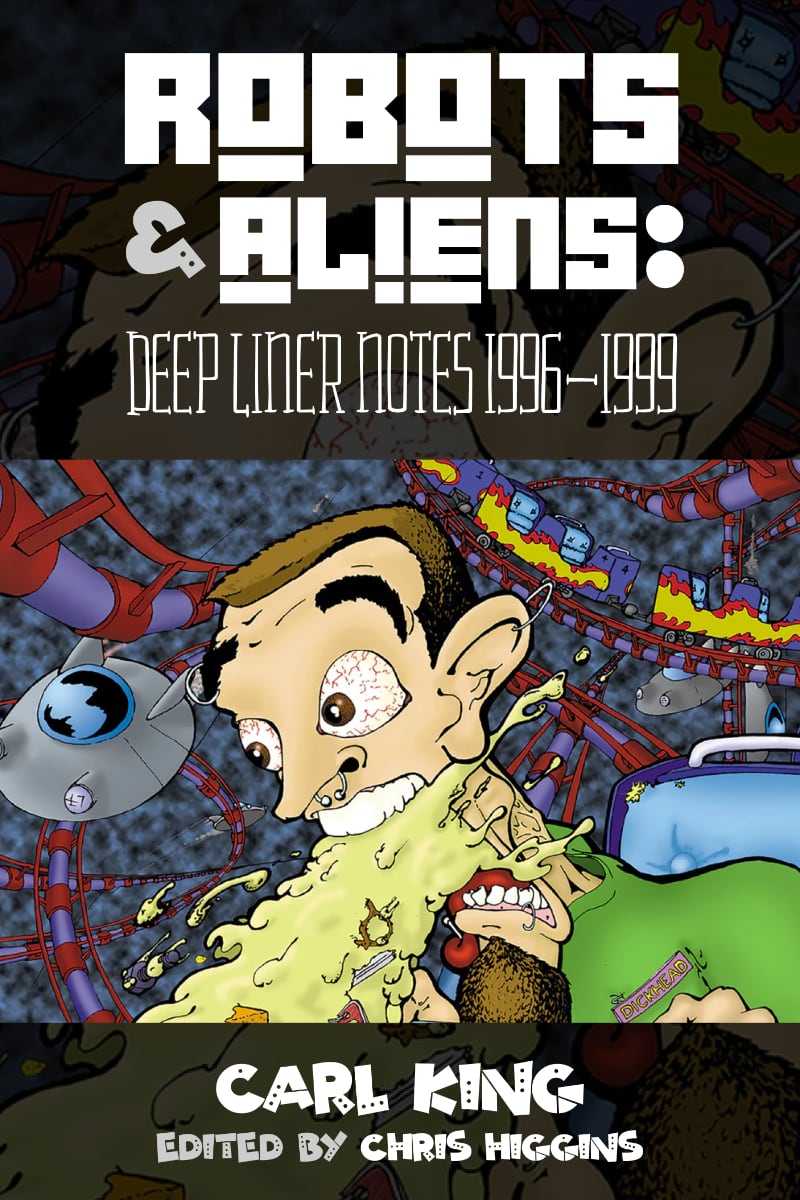 Knowing that Carl recorded this awkwardness from the seat of a successful and deliberative musician, writer, animator, and filmmaker brings the adage "the journey is the destination" to mind. He doesn't mince words or attempt to legendize his origin story, but presents with a refreshing sense of detached objectivism, providing a "plan of record" loaded with a few cautionary tales and cold truths about finding one's way as a creative type in a periodically hostile ecosystem likely designed to simply spit him out.
But once 50 Intellectually Stimulating Themes from a Cheap Amusement Park for Robots & Aliens, Vol. 1 was released into the wild in 1998, Carl found samplings of the feedback he desired and deserved, which resulted in a more conscious and confident self-awareness and the likely path to his next metamorphosis and increased success.
One thing that becomes obvious here is that during the proto-Internet Era of Desktop Publishing, Carl King was a "maker." Before there was ever such a thing. He was self-published, self-produced, self-marketed, self-defined, and self-made. Of course, he does perform an excellent and thorough job of acknowledging his collaborators and supporters, but it's clear that he has been on a singular and idiosyncratic journey of self-actualization.
But reading between the lines, what you get is an "escape plan." It's a story about how Carl strategically managed to seek out and make the most of what was available to him. Whether it was working at his local music store or print shop, attending community college, or taking advantage of Venice's Truth Studios, he managed to make the most of what his surroundings had to offer. Coupling that with a few acorns of tangential inspiration and encouragement from his music heroes, Carl managed to harvest enough momentous force to produce, release, and market a convention-defying, outsider'ish, and sub-genius-level CD while also finding a truer voice.
---