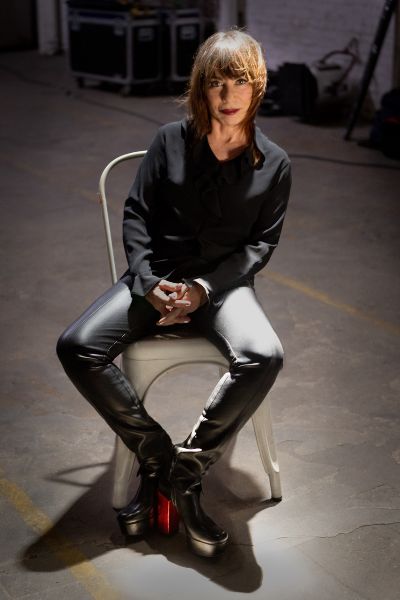 Adele Bertei Is Back
"Our country has become a place I no longer recognize, and I'm hardly alone," observes celebrated musician, author, provocateur Adele Bertei, in response to why she wrote her incendiary and politically pointed new song "American Elegy" released August 26 on Bertei's label Imperial Dagger via Distrokid.
An artist whose history stretches back to the '70s, Bertei fronted the adored punk band Peter and the Wolves in Cleveland, Ohio with Pere Ubu bandmate Peter Laughner. His sudden death prompted her move to NYC in 1977, where she immersed herself in the counter-culture movement. A founding member of The Contortions (produced by none other than Brian Eno), she dove deep into the underground, having toured the world with her other band The Bloods, one of America's first all-girl bands.
Aside from fronting the Anubian Lights on the album Phantascope in 2007, she has remained out of the musical spotlight for 34 years. The downward direction of the deeply polarizing world and its descent into moral and political bleakness however prompted her to re-emerge with "American Elegy."
Adele Bertei's "American Elegy" was produced by Noisecastle III and is available via Distrokid, Apple Music, and Spotify.
Find more new music from Ink 19 Magazine at Spotify.
---