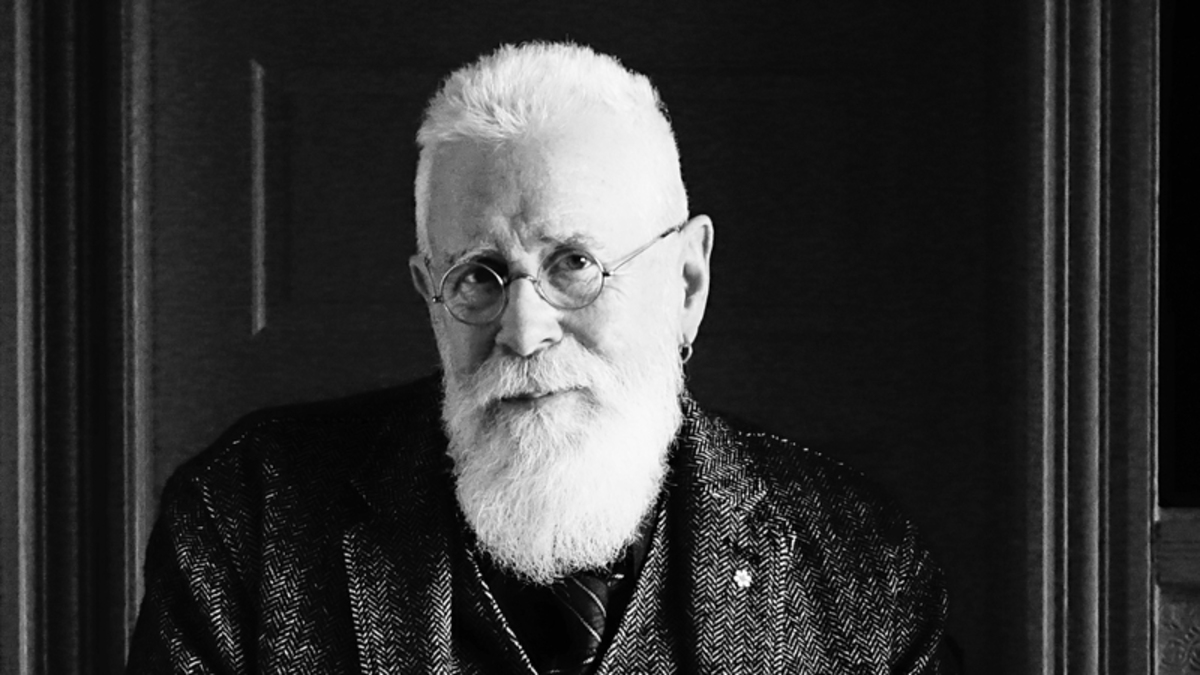 A chat from the road
Bruce Cockburn
by Judy Craddock
Bruce Cockburn has every reason to be proud of his work, but it's hard to get him to boast. He's grateful for the attention he's gotten, as it allows him to reach more people, but when pressed, his reply is, "If I'm proud of anything, it's my songs. I think I've written some good ones."
He doesn't dwell on it.
He's also grateful for his career-long relationship with Canada's True North Records, and his manager Bernie Finkelstein. We agree that it's a rarity. He can be proud of that.
Bruce is calling from his tour stop in Saskatoon, with the final leg taking him back to the US before taking a break.
I asked him about the most recent album, Rarities, and how he made the difficult choices of what to include on the release.
The covers were all done for various tribute albums in the past, and he wanted to include them on this record. Covers of Mississippi John Hurt, Pete Seeger, and others who have been his heroes made the cut. He emphasizes just how much Mississippi John Hurt was a hero. The Mississippi Sheiks cover, "Honey Don't Let the Deal Go Down", is one of his favorites, as well as "Grinning Moon." "I like what I did with the guitar on that." Again, he's not boasting. It's more of a confident, contemplative tone.
"Waterwalker Theme" was originally used in a Canadian film, and while he didn't think it needed to be put on an album in the past, it did end up on this one. "I think the song stands on its own."
Time changes our perspective.
• •
Judy: Do you want to do more writing for films?
Bruce: I'm always interested in hearing about ideas (like writing music for film). I find the process a little artificial. When I put music to my lyrics, I'm considering the same sorts of things as if I were scoring a film. I wouldn't mind at all.
Would you ever want to be the subject of a documentary?
[laughs] Being the subject of a more extensive documentary, (than following him around on tour), would be a little weird. If I like the director though, I might consider it.
Directors, get your ideas together! Is it important for you to express your passion for social and environmental issues in a way that gives us hope?
It's really situational… the hope part is not, though. I think hope is an important thing to hang on to, for all of us. I'd like to be able to include that, if I'm going to be critical of something. The subject matter of those kinds of songs just kind of comes up. I'm in a situation or read something that sets off some kind of emotional reaction. Then songs come out of that.
"If a Tree Falls in the Forest" grew out of that reaction to hearing a radio documentary on the destruction of the rainforests in Borneo. I couldn't not write the song after that exposure.
On the Christian undertones in your past work, are you still comfortable expressing your faith, especially in our current divisive environment?
Well, I think the forces of darkness have done a very good job of creating that [divisive] state, and it's kind of in us anyway to be like that. We've had a long time to get over tribalism and the paranoia that goes with that, and here it is coming right back again. Donald Trump was an effective instrument of that process.
All you can do is fall back on what you understand to be true. For me, the spiritual thing is not about dogma, and it's not about tribalism. The message of Jesus is anything but tribal. The stuff that people attach to their faith, or their alleged faith in him, is cultural bullshit, basically.
I found myself playing in my Bay Area church's music program before the Covid lockdowns. It was nice for me, because I got to play electric guitar and play other peoples' music, which of course I don't get to do much of on tour.
I hadn't gone to church for decades… went initially because my wife had started going. The minute I walked through the door, it was just a room full of love. Nobody knew me from Adam. I'm just an old guy that walked in, and they had gotten to know my wife. Then they needed a guitar player one day, and somebody heard that I play guitar, and so I did. It was anonymous, comfortable, and nothing at stake.
Let's talk about the new album coming in May. Does it have a name?
The album, O Sun, O Moon was recorded in Nashville at Colin Linden's studio and mastered in New York. I'm curious as to how people will respond. It's all new material.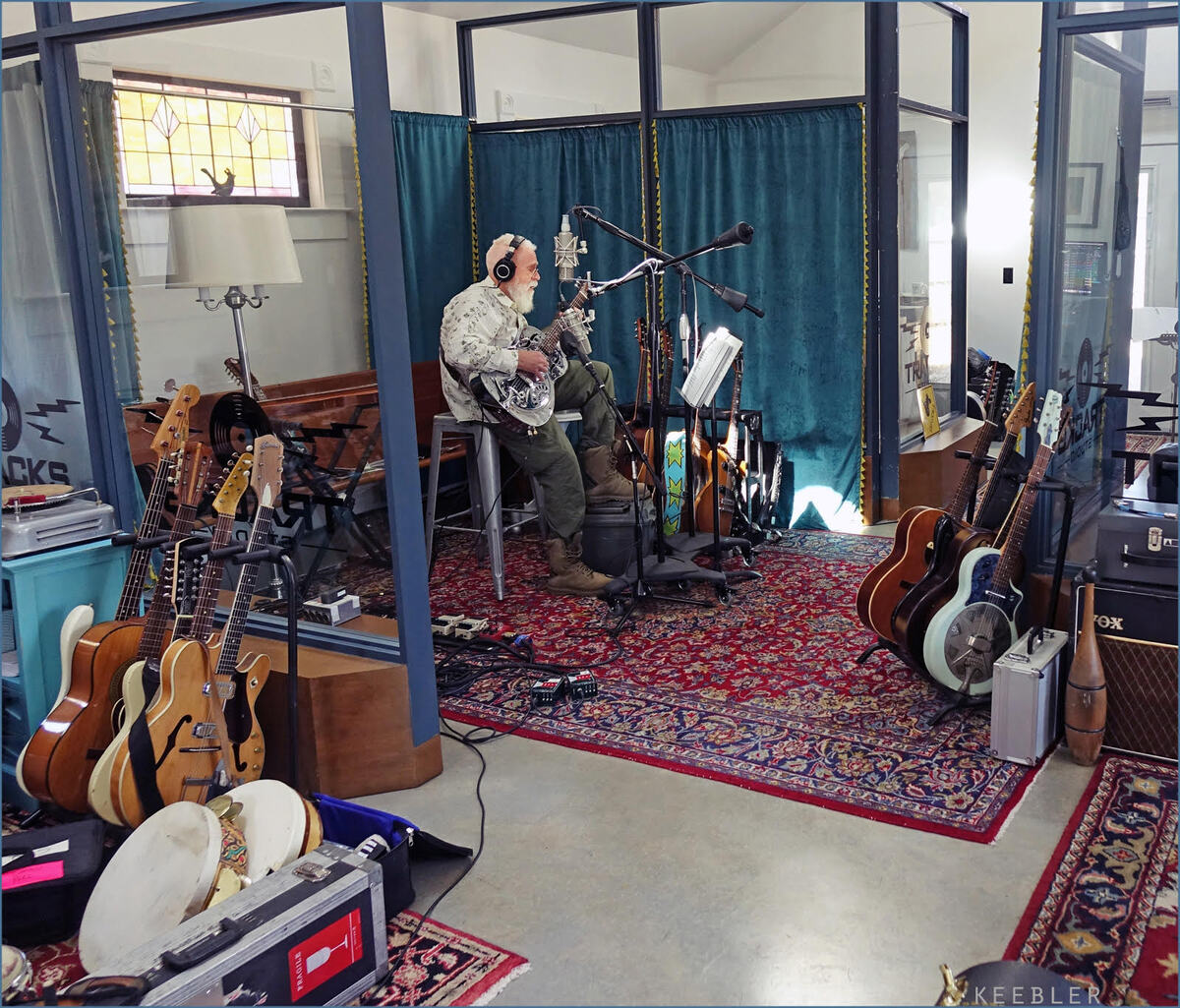 A few of the new songs are sprinkled into the shows now, but when Bruce tours in June, there will be much more of the new album featured. How has your expression of social issues changed as our world has changed?
There's hope, but I feel like we're making progress in the wrong direction. I'm quite concerned… not for me, because I won't be around when the shit hits the fan. My young daughter and my grown daughter and grandkids, they're all growing up in this world that we've created, and it doesn't bode well. The hope is that we can mitigate the disaster so that it won't be so bad.
You recently became an American citizen. How has that changed your perspective?
I swore the oath of citizenship, and I meant it. I carry the best interests of the country in my heart, as best I can. It's kind of a pain, really [laughs] because now I have to decide who to vote for. It's hard to find anybody good out there. As much as I feel loyalty to both the States and Canada, too, I feel like I belong to the world. All of us do. It's about each other and the planet, more than it's about nationality. It's important to keep that consideration in sight.
With the increase in ways to consume music, and the sheer volume of what's available to listen to, do you feel the pressure to appeal to a younger ear?
[laughs] I kind of like the idea that my audience is not all sitting around growing cobwebs with me. It would be nice to think there is some fresh blood coming in, but I don't know how I could appeal to a younger audience.
Radio is now much less eclectic than when you were growing up.
It would be nice to think my audience is not dying with me, but most likely that's what it is.
A fan in my community would like to know who or what inspired "Child of the Wind"?
It was actually the first song that came after a long dry spell at the end of the '80s. "Maybe it's over," I thought. I decided that 1990 would be a sabbatical year. For Christmas of 1989, I went down to Tucson and stayed at a dude ranch with the woman I was seeing at the time and my daughter who was 12, I think. We're in the middle of all these saguaros and it snowed on Christmas day. With that incredible landscape and all the snow coming down, that song came to me. I was right. The sabbatical was the right idea! The imagery of course, what was all around….
Bruce clearly remembers that day as something really special, as he trails off a little.
Gemini is an air sign, and although I don't particularly believe in astrology, the wind has always been an element that fits, and in this case, it does.
With so much time on the road, anyone you're reading right now?
Cormac McCarthy's The Passenger, a gift from my daughter, is currently on the bus. A very dark view of life, but so beautifully expressed. I'm a big fan.
I don't do very well with non-fiction. I like the things that kick my imagination, and that's found more often in fiction, in my experience.
What advice would you give to beginners in the business?
I don't have much insight into how anybody starting out gets beyond the starting out stage. People make records in their bedrooms now. I got lucky — not really, but it's a convenient way to say it — just hanging out, and being able to do what I do.
At this point, Bruce reminisces about his early days in high school, playing at an Ottawa coffee house with his high school buddy, and the difference between performing alone and being in a band, where there was someone to blame when things went wrong.
From maybe 1962 onward, I was in bands and the folk scene. Things took the shape they did.
And the advice?
Stay true to what you're doing, and I would have said, up until recently, don't sell your publishing, or at least don't give it away.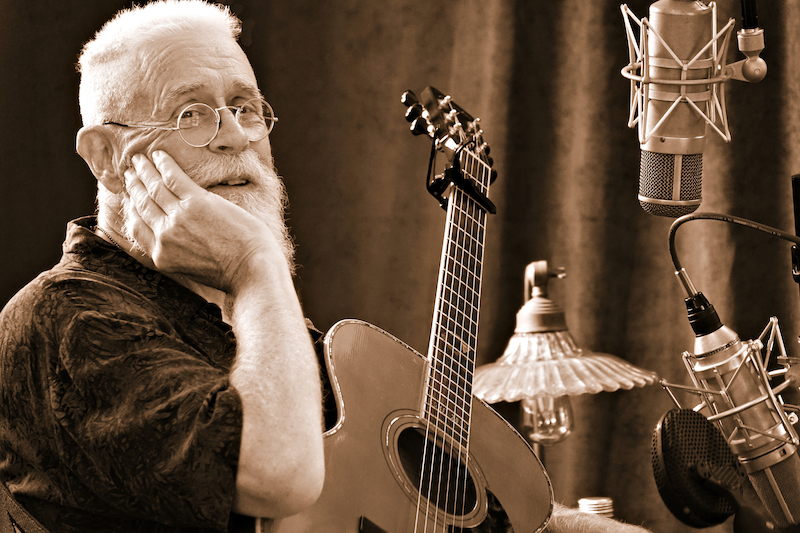 [Cockburn did sell his publishing when he moved to the US from Canada. It's complicated, but it was a good decision. He owns all his new material.] Radio airplay is much harder to get now, compared to your early days.
People don't turn to the radio for music the way they once did. Talk radio is a bigger draw now. I listen to what my young daughter is listening to as I drive her to school She's a big Taylor Swift fan, and her favorite artist is Lewis Capaldi. That's what they hear on the radio. Unless you're doing hip-hop or dance music, how do you get heard on the radio? I don't know.
This writer, as a former radio host, knows that's a whole other chapter.
• •
What I do know is that Cockburn walks his walk. He stays true to himself, remains humble, and is watchful of the world. I'm confident that songs will continue to be sparked by those observations. He'll tour in June 2023 with a new album and engaging stories.
O Sun, O Moon is due out in May on True North Records.
---