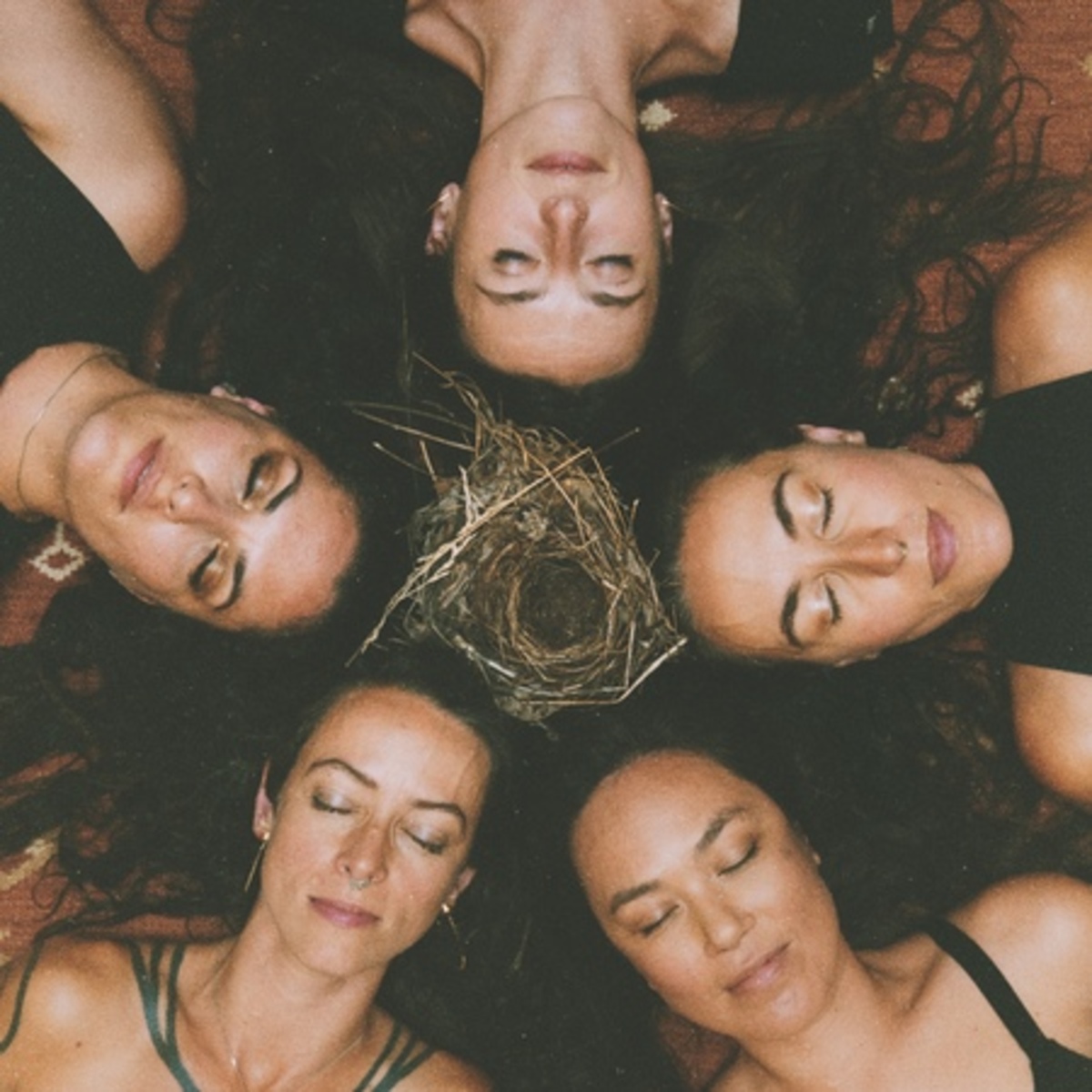 Starling Arrow
Cradle
Remember that scene in "Oh Brother, Where Art Thou?" with the sirens down by the river?
Maybe you're old enough for this: Think of the first time you heard The Roches.
Now put this record on, and let that same feeling sink in.
Starling Arrow's debut album isn't going to land on perky radio playlists intended to make you drive faster to work or tap your feet under your office desk.
Cradle is going to rock you into a place where every harmony has a divine place in the scheme of things. This album needs a yoga mat or a hammock between two shady trees. This group of ladies deserves a stage and a hushed audience to honor what they've put together.
Rising Appalachia fans will recognize the voices of Atlanta natives Leah and Chloe Smith. Along with Tina Malia, Ayla Nereo, and Marya Stark, they've formed a supergroup grounded in pandemic-born collective songwriting and unique takes on what initially might appear formulaic.
Common themes of oceans, wind, green hills, and harvests all find a place here. Opening track "Name of the Wind" is the first hint that this is an album to center us. "Into the River" is one of my favorites on this 12-track record — every single line in this four-minute beauty carries a visual of the sirens in gauzy clothes swaying on the river bank.
"Lean in Lean in Lean into the River, I wanna lay my bones down in the water, I wanna lay my body down on the earth."
That's enough to convince me.
"By the Jordan" touches on themes that feel rooted in the early spirituals of the South. These folk festival veterans understand exactly how to silence a crowd or quiet a restless heart with a moving a cappella track like this. Other stand-outs include "Rock Me," a song that hit right to the heart and had me reaching for a tissue with these lyrics.
"The harvest is knowing that I can always go to your green hills, Solace when you say you'll be here much longer than I will."
You've been warned.
"Volar" is a gorgeous contribution featuring Tina Malia, with a repeated chorus in Spanish that needs no translation. The call to "sing for life" is one we can relate to in any language. Again, Starling Arrow only needs to suggest a direction. Serving up these powerful lines backed by spare instrumentation, we're going to follow.
There are 10 originals on this record — two from each member of Starling Arrow — as well as one traditional lullaby ("All the Pretty Horses") and an improvisational hum track to close it out. The hum track is such an original way to close the album. A sealing in of everything you've just heard. An "amen" to this prayer for the earth, for each other, and for the art of the song.
Back to that image of the sirens. Tradition says to resist the sirens' song. We know the consequences. Starling Arrow's Cradle is the exception. These songs are medicine. Only good can come from leaning into this.
---