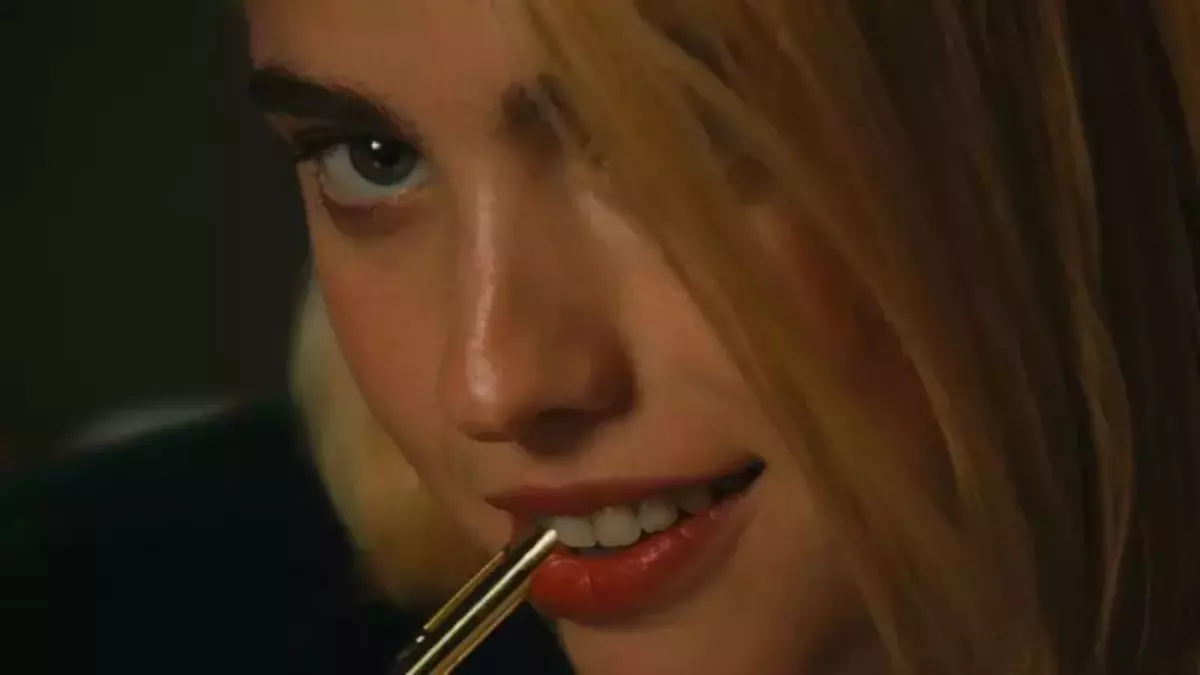 Sanctuary
NEON
directed by Zachary Wigon
starring Christopher Abbott and Margaret Qualley
A little role playing and light bondage is fine if that's what your into. And that's were we start in dark erotic thriller Sanctuary.
Hal (Christopher Abbott) stands to inherit a large hotel chain. While he waits for dad to kick off, he's doing some kinky role playing with Rebekah (Qualley). They've been at this game for a while and developed some complicated scenarios involving legal papers and humiliation. I'm not sure if sex is part of the deal, but the line where reality ends and fantasy begins is a slippery one. I won't say the games they play are weird, they're just not something the head of a gazillion dollar operation would want made public. At the end of tonight's session, Hal tells Rebecca that it was fun, but now the game must end, and please don't come back. But Rebecca has already over stepped over some gray boundary and fallen in love with him to the extent she ditched all her other clients. The parting does not go smoothly: expensive furniture is thrown around, glass is broken, words are exchanged, and blackmail is suggested.
The action rises very slowly at first but accelerates about a third of the way through the film. Here we see the real psychic blood get spilled. The pair find enough common alternate ground to proceed with life and a career. The line between reality and fantasy is murky to the viewer and seems nonexistent to the actors.
If you are of a mind to believe that the ultra rich are ultra weird, this will shore up your belief and I will not argue. It's a thriller, a tale of kink, and an inverted love story run through a Cuisinart. I recommend you avoid the splatter zone, or at least wear dark clothing.
Presented at the 2023 Florida Film Festival.
---