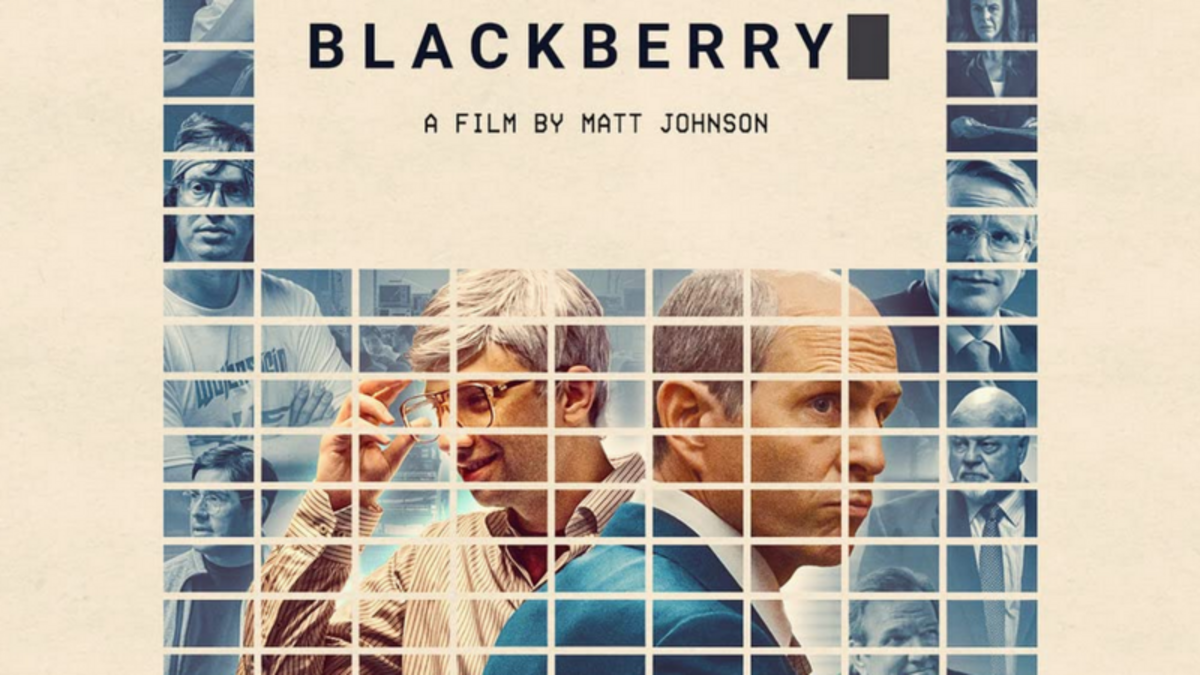 BlackBerry
IFC Films
directed by Matt Johnson
starring Glenn Howerton, Matt Johnson, and Jay Baruchel
There was a wonderful irony when the woman next to me discreetly checked her messages in the middle of this movie on the rise of the cell phone. Today we are all about the iPhone, but in the last century, the BlackBerry led the pack of devices everyone wanted.
The story here reprises the rise and fall of a world-changing technology and illuminates the people and money that drove it. This movie takes us from dreamers to doers, clearly showing the rise and fall of the comm device that almost took over the world. BlackBerry is packed with genius and sleazy financial tricks and engineers working 28 hours a day for stock options that may never pay off.
Director Matt Johnson plays Douglas Fregin, Jay Baruchel is Mike Lazaridis, the nerdy genius, and together they run a project aimed at building a small electronic device to send messages using underutilized pager frequencies (pagers beeped to alert you to find a phone booth and call someone for your messages.) The BlackBerry sort of works, so long as not too many people have these devices, and the work environment features fun, with free pizza and Movie Nights and a general college dorm goofiness. But what they really need now is a money man, and he arrives in the shape of Jim Balsillie (Glenn Howerton).
Jim pounds the pavement to raise the bucks needed to manufacture, tells little white lies and big honking lies, and jiggers the finances to keep the lights on. He also makes work less fun and points out there IS competition. Some guy named Bill Gates is working on a similar project that doesn't even have buttons. Who will win the comm war? Look in your pocket.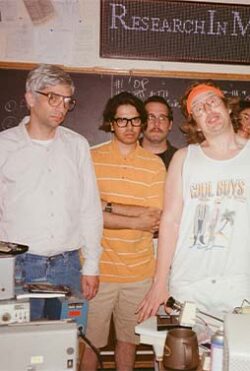 This is the film to see if you're a technology nerd. All the characters are there, writ huge, as the potential profit's at stake. The team of Howerton and Baruchel works beautifully. The ambition of Balsillie is right out of a John Graham novel, and his surname really captures his attitude. Ultimately, this is a Greek tragedy of hubris with the BlackBerry crew mowed down by the minor flaw of having too much fun.
I never owned a BlackBerry, but my friend did, and he spoke of the device with awe. This is what the future could have been.
This film was presented at the 2023 Florida Film Festival.
---