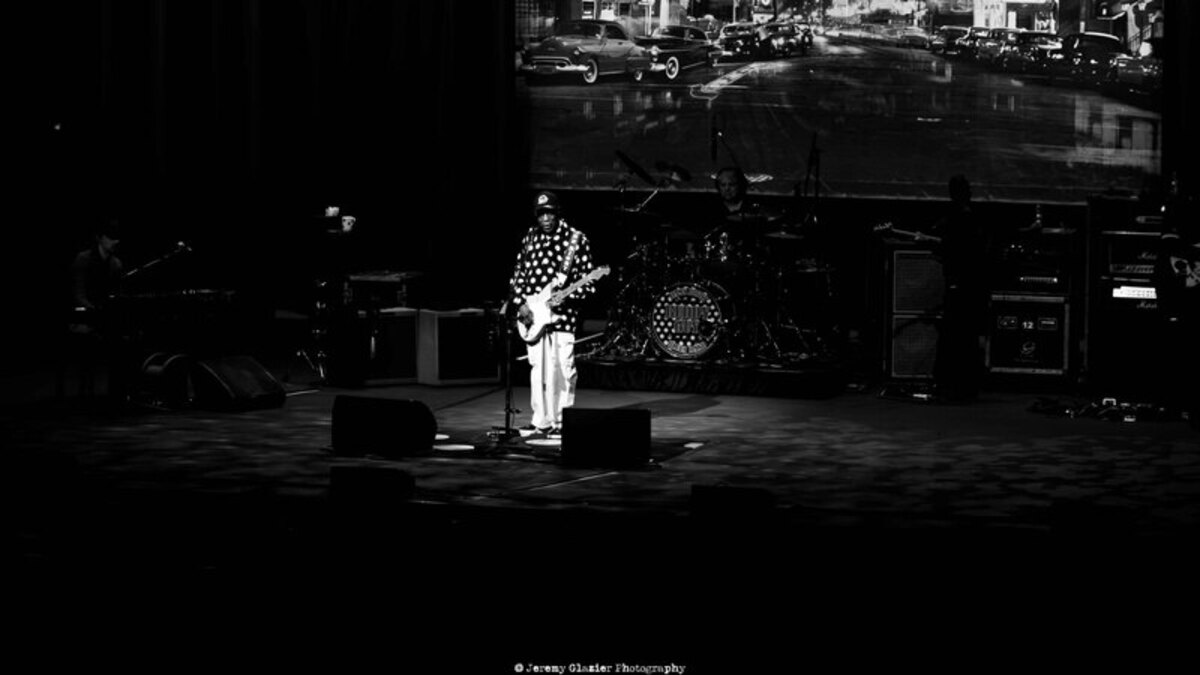 Buddy Guy
with Tom Hambridge
Hancher Auditorium, Iowa City, Iowa • April 28, 2023
by Jeremy Glazier
Buddy Guy, the legendary blues singer and guitar player, graced Hancher Auditorium with his presence on Friday, April 28, as he continued his Damn Right Farewell tour. The near-sold-out auditorium was a melting pot of devoted fans of all ages, demonstrating the impact of blues music and Buddy's enduring dedication to the blues. The evening is an equal mix of stories through the life of Buddy Guy through his stories as well as through his songs, and makes for a truly memorable experience.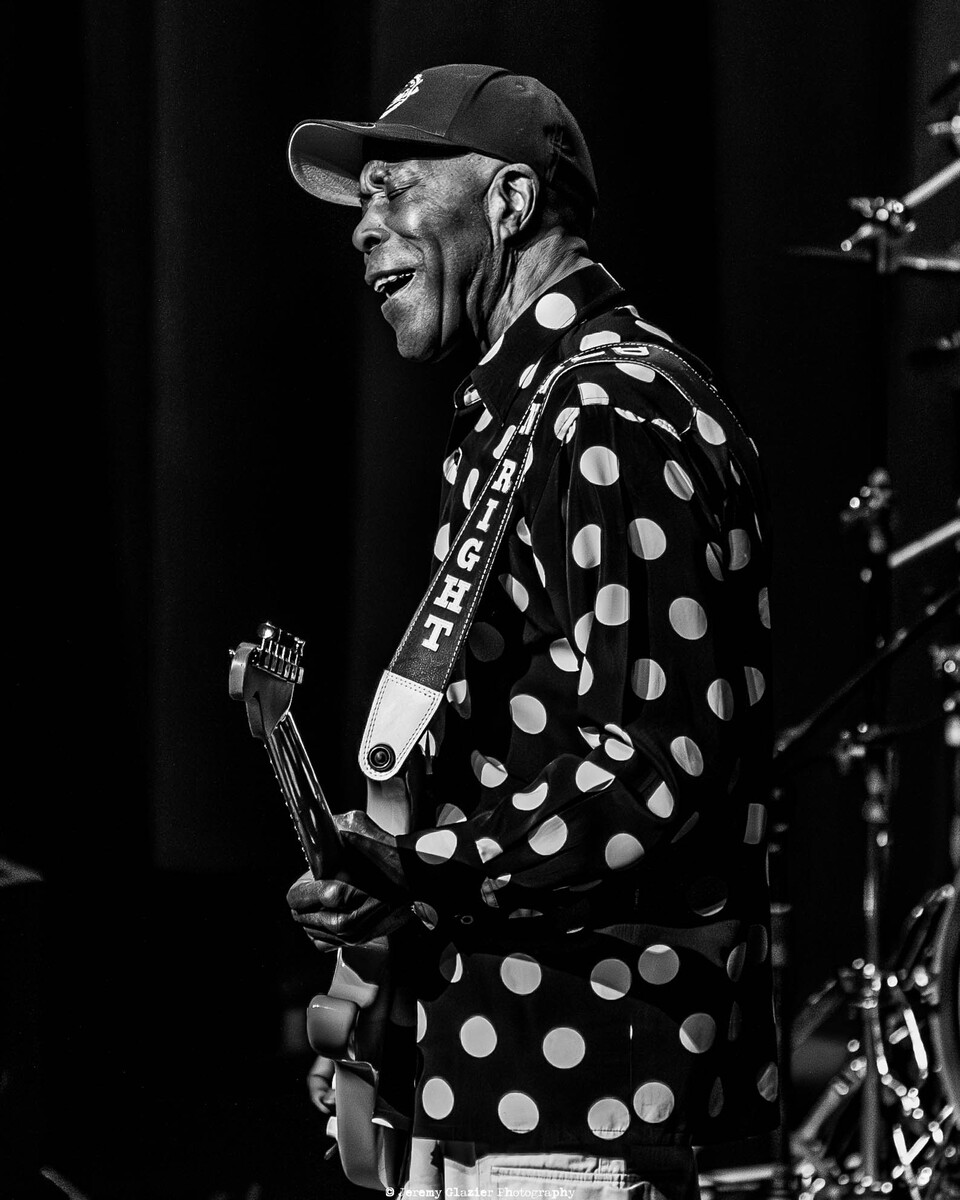 The evening's mesh of original tunes and classic covers includes "I Got The Blues," "Hoochie Coochie Man," "I Just Want To Make Love To You," "Fever," and "Skin Deep." Buddy uses each of his experiences with legendary musicians like Muddy Waters, The Rolling Stones, and Jimmy Hendrix, sharing stories of how each helped shape his music and life. He stands on stage as a preacher, historian, and mentor for us all to love one another and help each other as we all share space on this planet, and his music and oral history are the vehicle he uses to get us all there.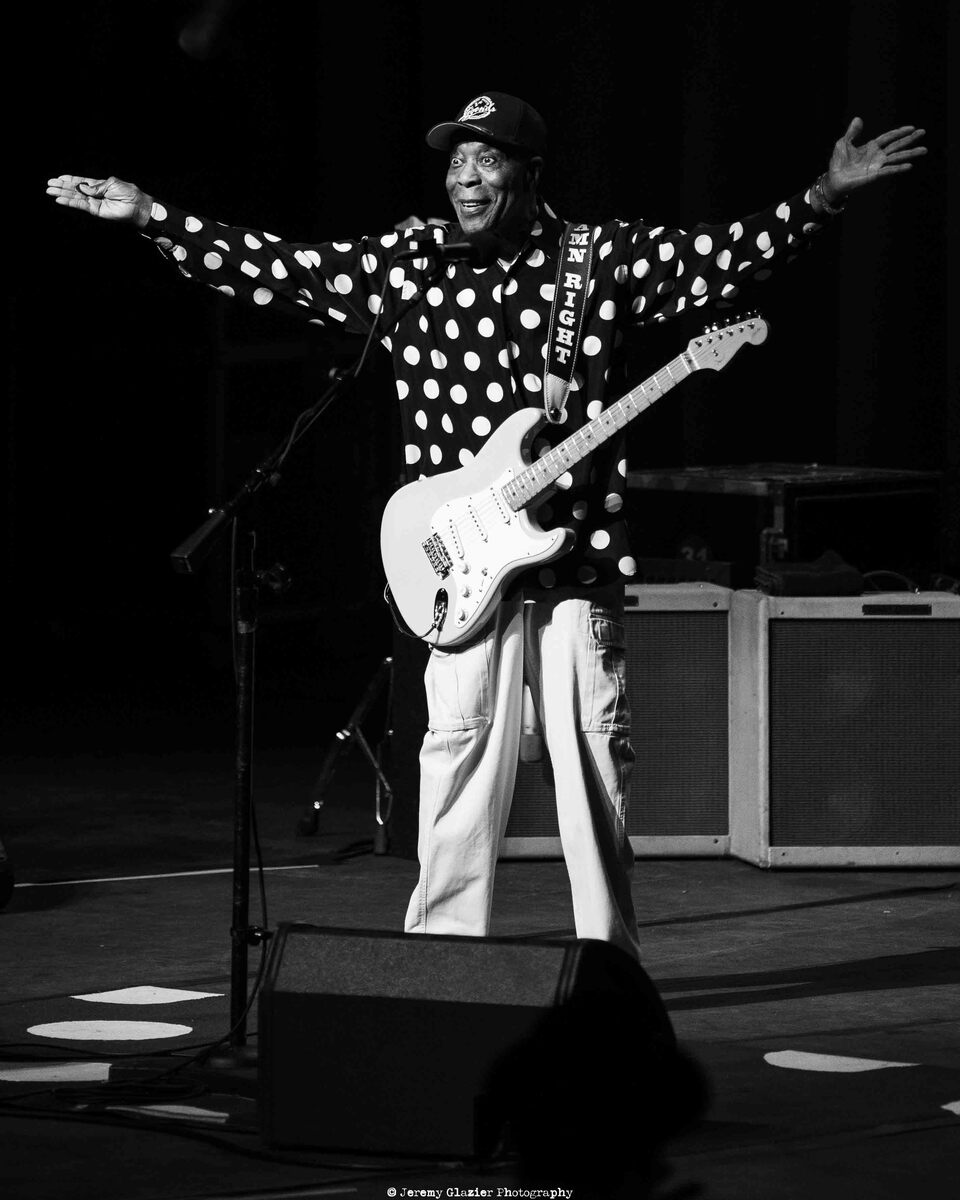 Muddy Waters entrusted Buddy with the responsibility of preserving the legacy of blues music on his deathbed. As we bid farewell to Buddy on his tour, we express our heartfelt gratitude for his unwavering dedication to the blues. I am grateful for the opportunity to see him in person and experience a true living legend who has devoted a lifetime to the craft of the blues. Visit his website and follow him on social media to stay updated on his tour schedule, music releases, and upcoming appearances.
---