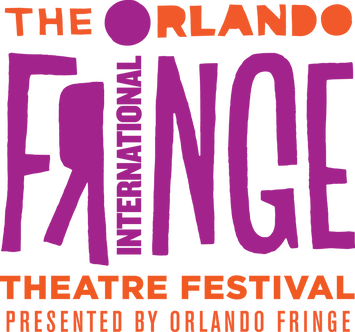 2023 Orlando International Fringe Theater Festival
Orlando, Florida • May 16-29, 2023
by Carl F. Gauze
The last calm days of the Festival are wrapping up — don't expect to find a convenient parking spot until after Memorial Day.
• •
Booger Red
Jim Loucks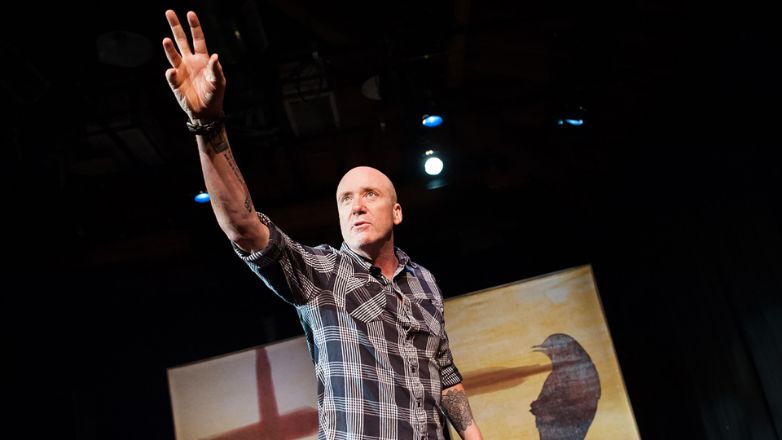 We all heard the story: raised in an abusive home, indoctrination in a warped form of Christianity, exile, and then painful reconciliation. Booger Red was this man's father. Dad was a tent preacher, working the southern rural circuit to save souls and make enough money for gasoline and whiskey. No one is a more convincing redeemed sinner than a drunk with a golden voice and the image of the spirit of God dripping from his pores. Our narrator took the entire E-ticket ride from innocence to a fatal fall to rock bottom and then a miraculous recovery. This the real deal Christian cycle of indoctrination, abuse, escape, and reconciliation. Today our narrator stands tall, he's a commanding and practiced public speaker and a man who lost it all, and won it back. I found his story well told, if a bit overdone. We take the whole magic carpet ride with him, but I'm not yet ready to go down to the river and take the Holy Immersion.
A One Woman Titanic Parody in 59 Minutes or Less
Bikini Katie Productions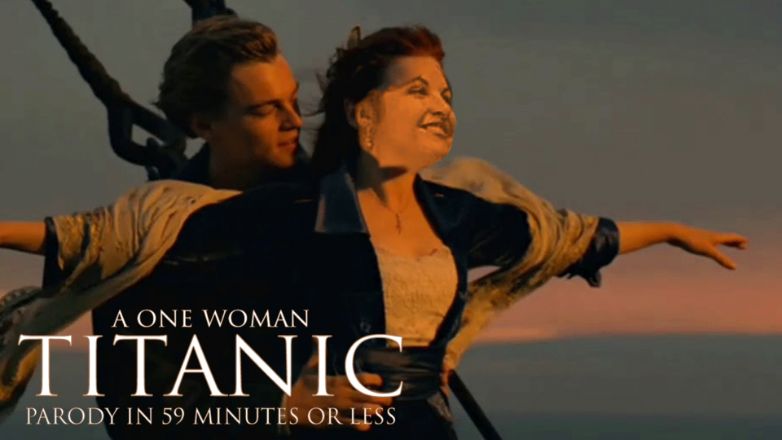 You make ONE little design error, and your entire nautical engineering reputation is shot to Neptune's cold storage locker. We all know about the Titanic, and most of us have seen the tear-jerking Kate Winslet movie (1998). It's her defining film, filled with technical inaccuracies as it may be. But tonight we can squash all that angst and teen lust into a sub-one-hour drama presented by one woman whose main nautical qualification is a gig at the Titanic Experience on I-Drive in Orlando. Katy Thayer stands on a stage about the size of the floating plank scene in the movie, and runs us through the major and minor sub plots, occasionally squirting us with a water pistol to keep things authentic. There's humor in disaster, and I'll just say she's not very stricken by the mopey love story. Will you get wet? Maybe, but you get wetter just waiting outside of the Savoy Venue on a humid Orlando night. Silly and romantic, it's everything you want to see in a "Romantic Tragedy Parody One Woman Show." Orlando Fringe can accommodate some VERY specific fetishes.
Liza Battles The Instruments of Destiny
McNair Productions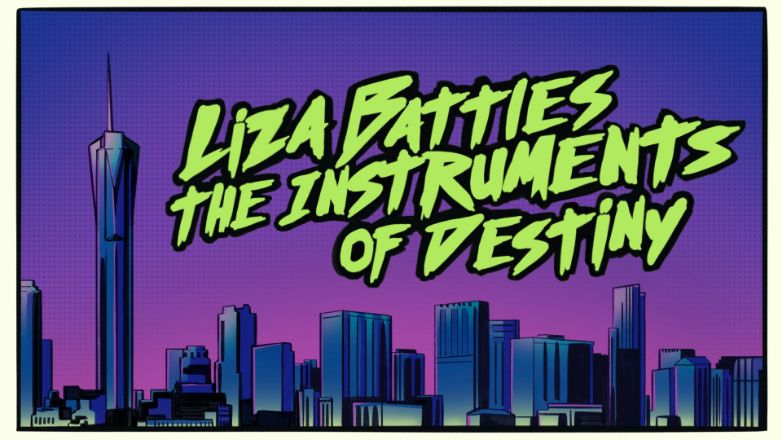 Love cartoon drama and teenaged superheroes? That's basically the premise in this "High School Confidential" performance. The teens here are wrapped up in both planning the prom and fighting crime. And while the effects are right up there, I found the dialog rather wooden and the stakes on the low side. But it's cute and snappy, and not offensive to sit through.
Designated Debaters
Ace Entertainment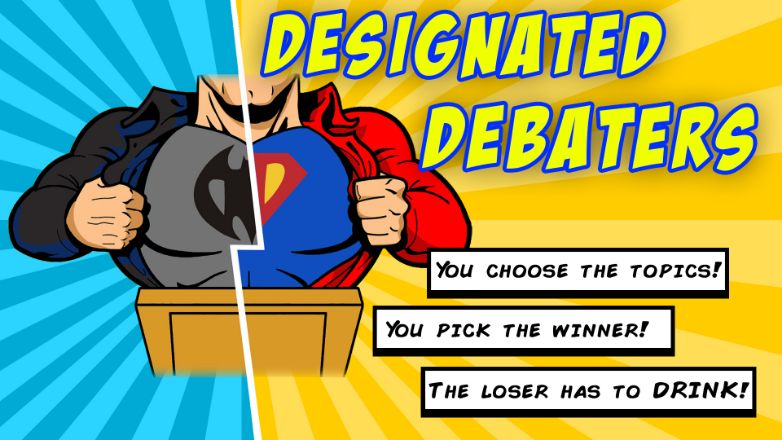 This was my "random drop-in" to a show I know nothing about. The concept is simple: pre-show, the moderator collects ideas for a debate. I suggested "Side streets vs. HOV lane," which was in the middle of the pack compared to other suggestions like "Bran Muffins vs. Corn Muffins." The contest was between Batman and Superman. They had to give short "agree, disagree" arguments that were scored by raised hands in the crowd. Today, Superman won. I was happy. Batman was really a jerk tonight.
Silly fun, and one might comment "Now THAT'S a Fringe show."
Action Figure Archive
Steve McLean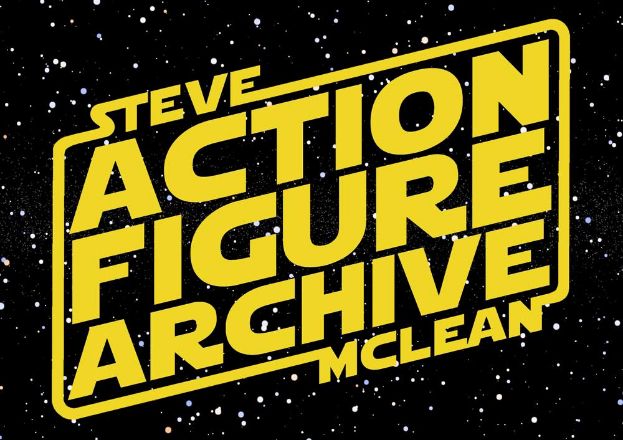 Cross-ocean marketing can be such a pain, but Steve McLean has brought over his personal collection of superhero dolls… er, "figurines." We recognize them by sight, but the names have been changed to sell to the different market in the UK. What could have been an awkward hour turns into riotous fun as we all educate each other by hurling insults and making the outsiders uncomfortable. Oddly hysterical, and completely unexpected.
---