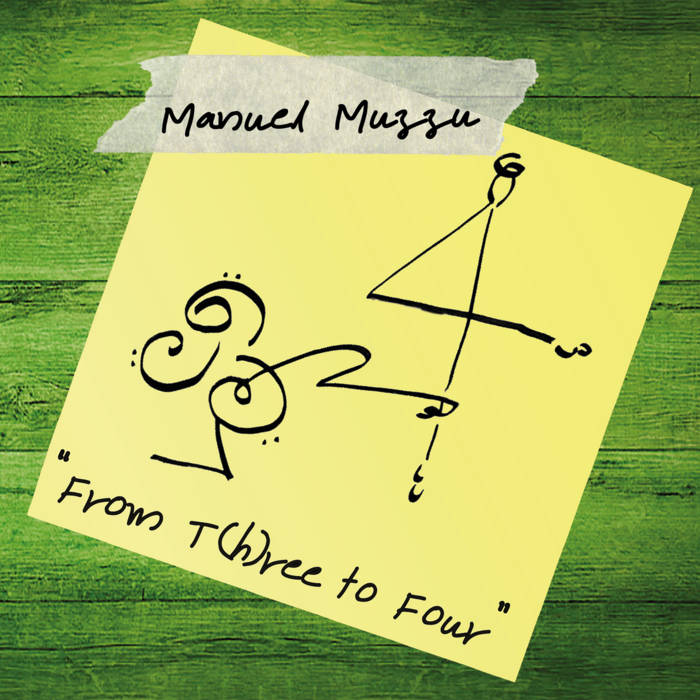 Manuel Muzzu-M²
From T​(​h​)​ree to Four
Composer/bassist Manuel Muzzu-M² experiments with various genres on his new album From T​(​h​)​ree to Four, from jazz to beyond. Essentially, Muzzu showcases his versatility with the bass, and in addition, teaches us how compatible jazz is with an eclectic range of musical styles. After all, the tracks here have jazz as their foundation until Muzzu expands their boundaries.
And he does so effortlessly.
He opens the record with the cool jazz fusion of "On My Side." Muzzu's thick bass lines have tremendous power and a strong sense of character. His knowledge of the bass, its nuances, and its abilities to stir feelings in listeners is impressive. Immediately, "On My Side" grabs attention, creating a bridge for the rest to unfold. Muzzu's bass playing even has a grasp on funky rhythms that are engaging to the ears.
"Salsamba," like its title suggests, has Latin inspirations. It's joyful energy and lively keyboards that distinguish the song from the others. You can easily sense Muzzu's affection for the material. This is someone who truly loves what he's playing, and that enthusiasm is infectious.
On "Urbanoises," Muzzu opts for a propulsive groove that is energetic and hot. Like everything else on this full-length, the production is crisp with sharp instrumentation.
---