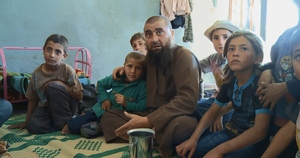 Generoso speaks with director, Talal Derki, about his Academy Award for Best Documentary Feature nominated film, Of Fathers and Sons.
With the Academy Awards upon us, Ben Varkentine checks out the new edition of Emanuel Levy's Oscar Fever, and lets you know whether it's worthy of the red carpet or the golden raspberry.
All that glitters may not be gold, yet somehow Oscar has retained his luster for 73 years. John P. Wasser meditates on the allure of the Academy Awards and the significance of the multicultural feel of this year's ceremony.