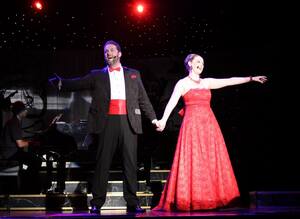 An Italian themed cabaret presented by Winter Park Playhouse featuring Courtney and Dustin Cunningham.

Local starlet Natalie Cordone makes her 9th cabaret appearance, beating out longtime rival Kevin Kelly.
Matthew Moyer basks in the ramshackle glory of Sacred Harp singing, the oldest, and perhaps most punk, American religious music. This new documentary explains it all.