Dashboard Confessional
with New Found Glory
The Social, Orlando, FL • December 15, 2009
Jen Cray
After canceling a sold-out show scheduled for the House of Blues and disappointing a couple-thousand fans, New Found Glory and Dashboard Confessional (well, Mr. Confessional Chris Carrabba and guitarist John Lefler) surprised Orlando's youngsters by playing a super intimate, acoustic show at The Social. Unplugged and unadorned with big lights or big stages, the pair of tattooed darlings got warm and cozy with 400 fans – something both bands have been too successful to do for a very long time.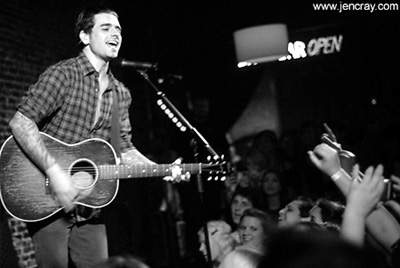 So why do it, when they could have just stuck with their HOB gig?
"This is my favorite venue to see a show," Carrabba, a Boca Raton native, confessed at the start of his set.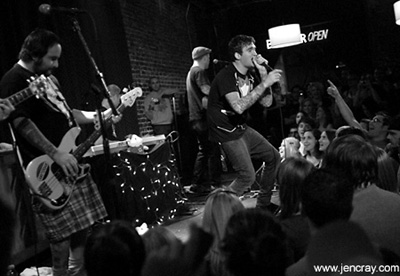 The men of A New Found Glory ("We're bring the 'A' back and it stands for 'acoustic' tonight," vocalist Jordan Pundik joked) were so excited to be playing such a tiny show that they got dressed up for the occasion. Donning matching tuxedo shirts, the Florida band (origins in Coral Springs), who've been building a solid fan base for just over a decade, sounded surprisingly good without all of the jacked up power chords or the distraction of a mosh pit. Turns out that breaking down their pop punk melodies and allowing guitarist Steven Klein's lyrics to roll clearly off of Pundik's tongue is the best way to appreciate this often overlooked band of Warped Tour graduates.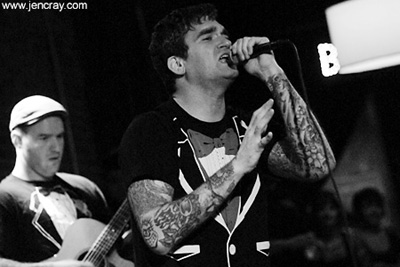 Playing within spitting space of girls with big smiles and boys with fists raised high, the band warmed the Christmas crowd with some of their biggest hits ("Hit or Miss," "My Friends Over You," "It's Not Your Fault") and a sweet Ben Folds Five cover ("Brick"), and closed out the night with a rollicking version of "The Christmas Song." Their lighthearted attitude was infectious, and no amount of resistance could hold up against New Found Glory's appeal for fun. Sometimes a band is just too damned goodhearted to despise, no matter how hard you may want to try.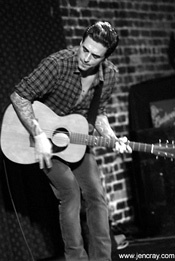 Fun was had with NFG, but once the wizard behind Dashboard Confessional casually stepped onto the stage, the fans were clearly his. Pretty as a Ken doll, but baring his soul like a teenage girl, Chris Carrabba was emo before emo was a bad word. His haunted, heartaching lyrics (I'm cuddling close/ To blankets and sheets/ But you're not alone, and you're not discreet/ Make sure I know who's taking you home – from "Screaming Infidelities") are so perfectly suited to the acoustic format that this intimate setting feels long overdue. Carrabba's got the bottom of the beer bottle, tear-stained blues down pat, and where better to emote those midnight musings than on a tiny stage in front of a few-hundred attentive and hungry eyes?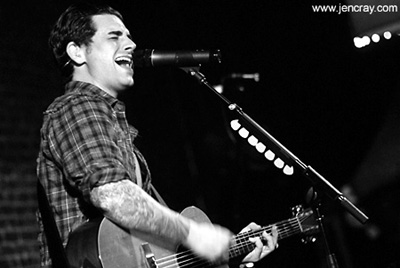 Personalized egg shakers were passed out before the show began so that when the truly lonesome bedroom songs were played – like "Vindicated" or show closer "Hands Down" – the crowd could join in not just with their voices. Few modern day musicians can touch the souls of the young and digitally distracted the way that Dashboard Confessional can. It wasn't something that this post college graduate had ever understood, or even wanted to understand, until seeing the tears on the faces of strangers right up close made it hit home. When the emo tag is stripped away and the songs are naked in the air of a comfortable room, that sensitive singer from the Florida coast has penned some fine melodies.
To see more photos from this show, and others, go to [www.jencray.com](http://www.jencray.com/bands_live.htm).
Dashboard Confessional: http://www.dashboardconfessional.com
New Found Glory: http://www.myspace.com/newfoundglory ◼
---