Chekhov for Children
directed by Sasha Waters Freyer
Pieshake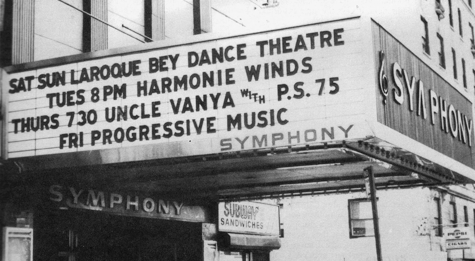 What's the most inappropriate play a set of middle school children should ever produce? The Onion suggests [Equus](http://www.theonion.com/articles/secondgraders-wow-audience-with-school-production,1883/), but in real life, Phillip Lopate pulled off Chekhov's two-and-a-half-hour mediation on aging and death, Uncle Vanya, in 1979 at PS 75 in New York. This school catered to Columbia professors and welfare mothers, and used an intensive arts program to teach children about life. They turned out an amazing collection of animations, documentaries, and journalism, at least by 6th grade standards. Thirty years have gone by, and Sasha Waters Freyer rounds up her teachers and classmates, and does a "where are they now?" documentary.
These young thespians turned out pretty well with normal families, well-adjusted children, and professional jobs. Some work for the District Attorney, some in the arts, and some in medicine. One admits he can't spell for crap, but otherwise seems well off. True, one boy did fall off the edge into alcoholism; a sub plot shows Freyer tracing him down via missed cell phone calls and texts. The fun part of this retrospective is archival film of the show which ran on Broadway for one night. While these children were not brilliant actors, they had all their lines down and all claim they identified with and understood their characters. The longings of old age and the crises of youth do not seem that far apart.
What do we go home with? Despite today's emphasis on elementary school testing, life success depends not so much on the "what" of education, but on the engagement children feel for what they are doing and who is teaching them. That is, learning to make a Claymation short may, in the long run, be no better or worse than rote memorization of the rules like "i before e, except after c." My attitude is that the purpose of education is teaching you how to learn, not just pounding a set of authorized facts into your head. But then, I'm not a teacher or a school board member.
This film was shown at the 2011 Florida Film Festival: http://www.floridafilmfestival.com • Pieshake: http://www.pieshake.com/Pieshake/Features.html
---