James Durbin
with Kelley James, Austin Miller and Landon Pontius
Will's Pub / Orlando, Florida • 1.15.14
Michelle Wilson
It was a frosty Florida evening that found me in Orlando for a four-act gig at the infamous Will's Pub. The show commenced at 7:45 pm with Texas native Landon Pontius on acoustic guitar and vocals accompanied by Joshua Barker on keyboards and backing vocals. With a mellow, positive pop sound, Pontius treated the (night-long) thin crowd to such beautifully executed songs as "This Old Ground" and "Through the Gray," the title track of his forthcoming EP release. Pontius also performed "Ready" – a song he dedicated to his soon-to-be-married friends in the audience. Closing out the set with "Dreaming On" and "I'll Be Alright," the half-hour set was over in the blink of an eye.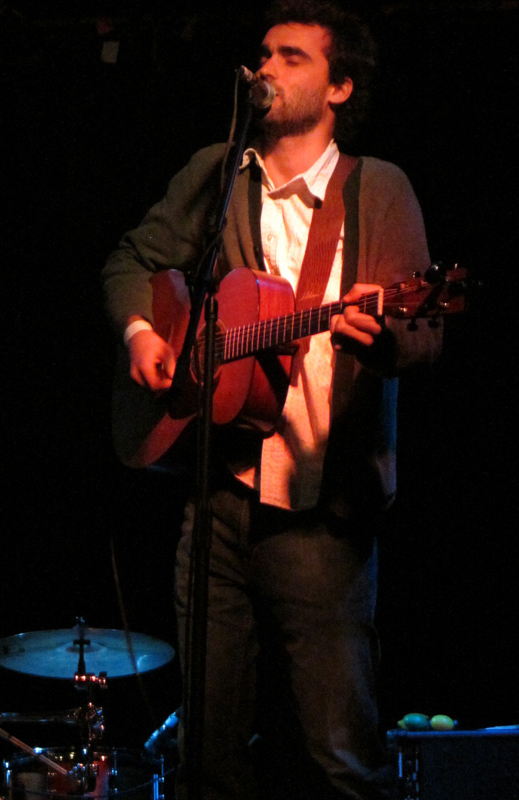 Orlando-bred Austin Miller began his 30-minute solo acoustic set at 8:30. Despite noticeable stylistic similarities to such iconic artists as Bob Dylan, Simon and Garfunkel, Neil Young, and even Butch Walker, Miller's music exuded charismatic honesty and evoked his own unique sound. Understated rather than overblown, Miller possessed that precise magical mix of a seasoned artisan. As a bonus, Miller's deadpan humor only added to his overall stage presence, even as he popped a guitar string and then humored the audience like a pro while skillfully replacing it. Miller performed several selections from his June 2013 release, More Than One Way, including the title track as well as "When the Rain Comes," "In the City," "All That I've Got" and "Where We Fell." An older tune, "Revealed," and the Neil Young-esque "Long Lost Friends," rounded out the set along with an acoustic, mellower version of Simon and Garfunkel's "Cecilia." Miller finished strong with "If You Don't" from his June 2010 release.
The third act, California's Kelley James (and his guitar), took the stage at 9:20 and offered a 50-minute set of generic drivel that bordered on torturous. With such titles as "Six Bottles," "Sucks" and "Stalker," James' songs sounded basically like Train/Mraz retreads, and not even the clever "Hotel California" and Tupac interludes could revive the mind-numbing set. Clearly, James has skills, however, he does himself a great disservice by peppering his mundane music with F-bombs and stale white boy, freestyle hip-hop rhymes. Where Austin Miller's understated effort allowed him to flourish, James sabotaged his own act by trying too hard. In sum, it was a very long 50 minutes.
Sporting blue jeans, a white Michael Jackson tee, and a black skully, American Idol alum James Durbin jumped onstage at 10:30, supported for most of the show by bass player/backing vocalist Justin Kastner and percussionist/backing vocalist Jeremy Cross.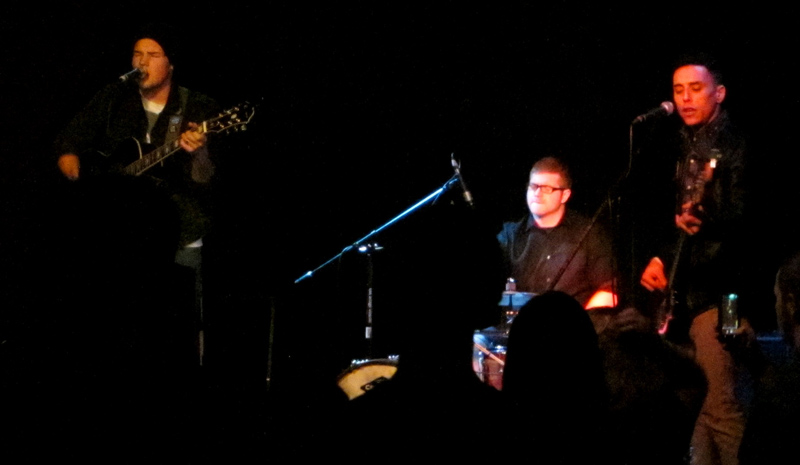 With a new album entitled Celebrate set for release on April 8, 2014, Durbin split his one-hour set evenly between his freshman release and his forthcoming sophomore effort. This is new territory for Durbin, who has left behind his signature heavy sound from his early "Idol" days and transitioned to a lighter pop feel. Opening strongly with "Children Under the Sun," a cut from the new album, Durbin performed several songs from Celebrate including the title cut, the new single, "Parachute," "Louder Than a Gun," "Fool For You," "Real Love" and "You're Not Alone." Giving nearly equal treatment to his debut album, Durbin delighted fans with "All I Want," "Deeper," "May" and his smash hit "Higher than Heaven," which took on a totally different sound in the acoustic forum. After admitting that he had not performed it in three years, Durbin serenaded the audience with a beautiful version of The Shirelles' 1960 classic, "Will You Love Me Tomorrow?" and the crowd ate it (all) up.
Although it was a treat seeing such a big-name artist in such an intimate setting, it will be nice to see Durbin with a full band on a big stage when he tours in support of Celebrate following its official release later in the year.
James Durbin: http://shop.durbinrock.com ; Kelly James: http://kelleyjames.com ; Austin Miller: http://austinmillermusic.com ; Landon Pontius: https://www.facebook.com/landonpontius ◼
---