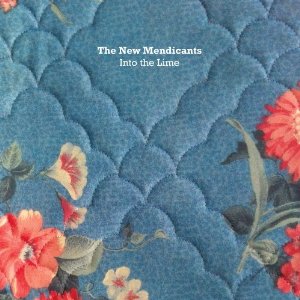 The New Mendicants
Into the Lime
Ashmont Records
Well, they call themselves a super group, but I'm not sure "Teenage Fan Club" plus "The Scud Mountain Boys" equals the same skill set as "Cream" or the "Traveling Willburys," but this North of the Border project makes a great power pop sound, it's based on the ideals of recent indie pop rather than the narrow band music of Phil Spector or the Beatles.
I jumped into the middle of this collection and tracked "A Very Sorry Christmas" as the opener. As holiday themed tunes go, it's more bitter and introspective than the usual holiday glurg; the band sold me with a truly priceless lyric: "They Hate Me." And I love them for that thought. On to "Cruel Annette," here we have actual vocal harmony done acapella. The lyrics are about identical twins wooing the same girl, but there's a smudge of the old British invasion sound here – simple melodies, warm and touching vocals and a simple love lament unencumbered by texting or the internets or any chance of unfortunate pictures posted on someone's cell phone. On to "Lifelike Hair", that's the sort of title that could make for a decent New Wave band name. These lyrics are much more modern, it's about lonely men in the King's Navy and even with its chanting chorus and psychedelic guitar line it's a topic more suited for the new millennium.
But overall, this is a pleasant pop listening experience with well thought out chords and no political baggage. Maybe this is what Super Groups have finally come to–a couple of guys offering up superior music with lyrics that don't sneer, don't spit and don't leave the toilet set up in the dark.
---