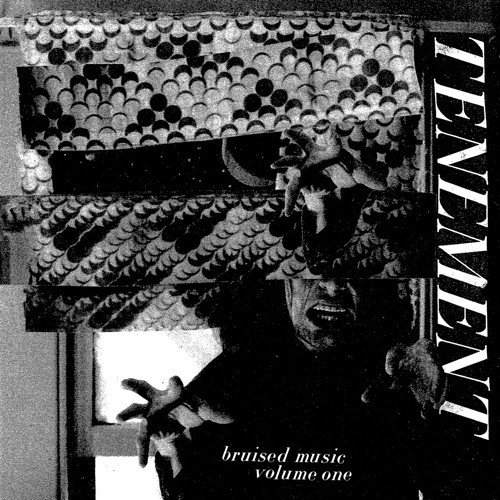 Tenement
Bruised Music Volume One
Grave Mistake/Toxic Pop Records
All I know about Tenement, after listening to Bruised Music Volume One is that I want more. The Wisconsin band has been around for nearly a decade, has had almost as many lineups in as many years, and they've put out a whole slew of cassette releases and 7 inches, as well as a pair of proper full lengths. This Grave Mistake/Toxic Pop release, the first of two upcoming collections, compiles the bands' early releases from 2006-2009 and introduces the band to my virgin ears.
"…Are you ready to hear the best pop punk record ever created by Jesus?" declares the album's intro into "Sitcom Moms," a snarling opener with grungy vocals, some killer drum beats and a heavy metal guitar solo. Pop punk? Really? This song stomps out such a simple label as that like a cigarette butt.
Like Face to Face, or Screeching Weasel, Tenement are steeped in melody, yet jacked up on hardcore. "Spaghetti Western," "Pauline," and "Morning Mouth" are three prime examples of this perfect smash up of accessibility and aggression. Even when they wear their heart on their sleeves, as on the lovestruck closer "Do You Think About Him?" they do so with tenacity. "There's another fucking photograph/Just take a look at it and then you laugh… Because it doesn't mean that much to me." I love you, fuck you. Punk rock valentine. It's all about the salt and the sweet and that, in a nutshell, is Tenement – a band that can wrap it's sweet melodies around your neck and then squeeze ever so tightly.
---