Mac DeMarco
Crystal Ballroom; Portland, Oregon • Oct 28, 2015
by Alexa Harris
Friday night, the Crystal Ballroom was flooded with young people wearing t-shirts, ratty-jeans, and old baseball hats despite the fact that it was 8 at night. This group of fans is so glaringly obvious and unmistakable, these were the Mac DeMarco fans.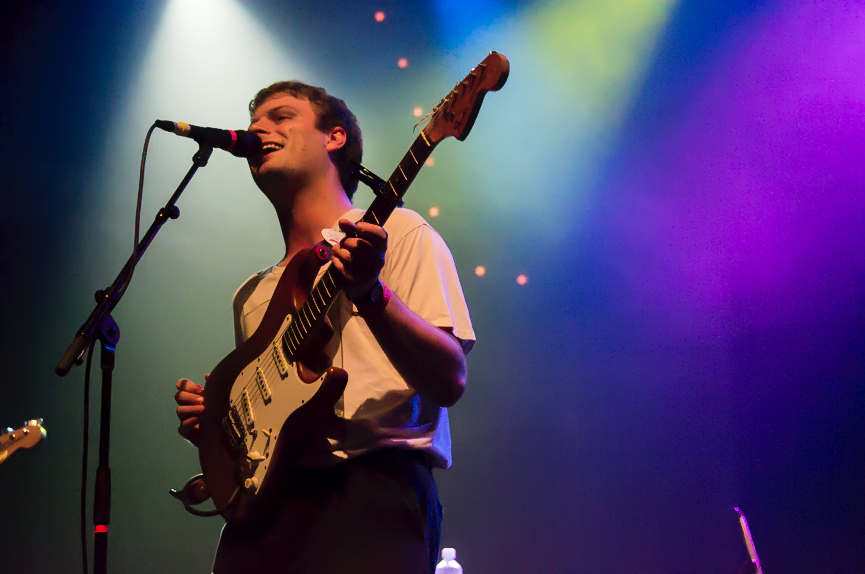 Mac's known for his charisma, humor, and laid-back cool, and these make him hugely influential to his fan base. Mac has this sort of undeniable star power. People gravitate to him and they love him. His care-free, stoner-rock lifestyle has influenced his fans in obvious ways as they emulate Mac's self described style of 'bum-chic'. The crowd had clearly embraced the Mac-sthetic.
From the very start, the show didn't seem so much like a standard, set-list event, but had more of a feel of a group of friends jamming together in a basement. At times it felt almost as if the crowd wasn't even there, as they didn't seem all to phased by it. I feel this is part of what makes Mac so appealing to people. He's a down-to-earth guy by nature, who has seemingly not let fame affect him in any way, shape, or form. He had always seemed that way to me. This seemed especially apparent when his latest album "Another One" was released back in August. Despite having a pretty massive fanbase (we can use the fact that he has 305,000 likes on Facebook as a reference point), at the end of the album he recites his real home address in New York and telling people to stop on by and that he'll make them a cup of coffee. Seeing him live only further confirmed this belief of his nature.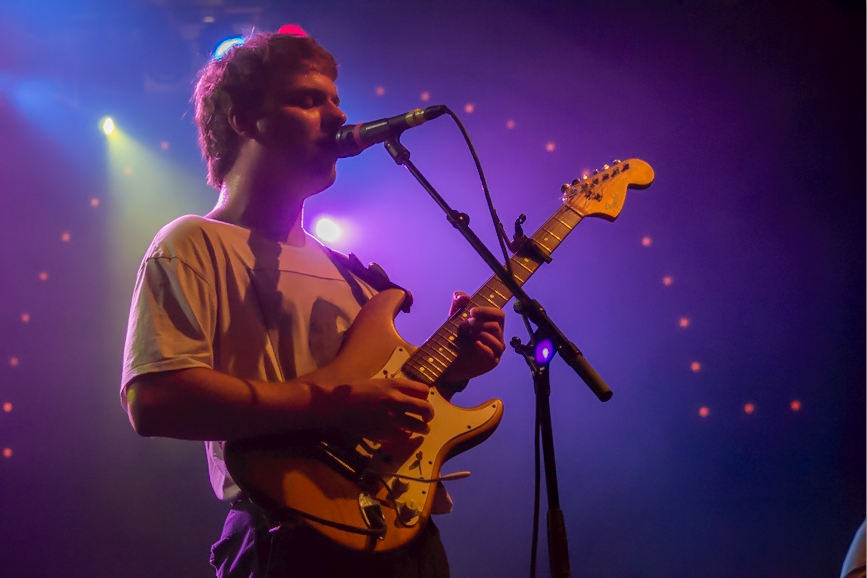 While Mac was playing to a sold-out crowd at one of the nicest concert venues in Portland, he seemed neither interested nor affected by this fact. It felt that the show would've been exactly the same whether he had been playing for a fifteen hundred people or fifteen people. The show consisted of flamboyant, enthusiastic performances of his songs and constant joking between band mates. The crowd went between hypnotic swaying (often with Zippo lighters in air) to slower, more tender songs such as "Another One", to intense, chaotic, somewhat violent moshing to the more upbeat tracks like "Freaking Out the Neighborhood." The set was a nice mix of the varying styles of his career, spanning his past 3 albums. He ended the set with a passionate performance of "Still Together", including an extreme, almost absurdly long guitar solo and crowd surfing.
After a climatic and explosive ending to the show, the crowd began the inevitable chant of "one more song!" However, it seemed many didn't expect any more songs and began filing out, presumably because they were thinking what I was, "what could possibly follow an epic conclusion to a show like that?" Apparently, Metallica. Mac Demarco and his band of ragamuffins appeared on stage again. Mac said a simple "okay," before beginning an intense, loud, head-banging cover of "Enter Sandman," which I feel fairly certain took everyone by surprise. The crowd, while a bit confused, quickly jumped on board and began moshing and jamming out to the heavy metal classic.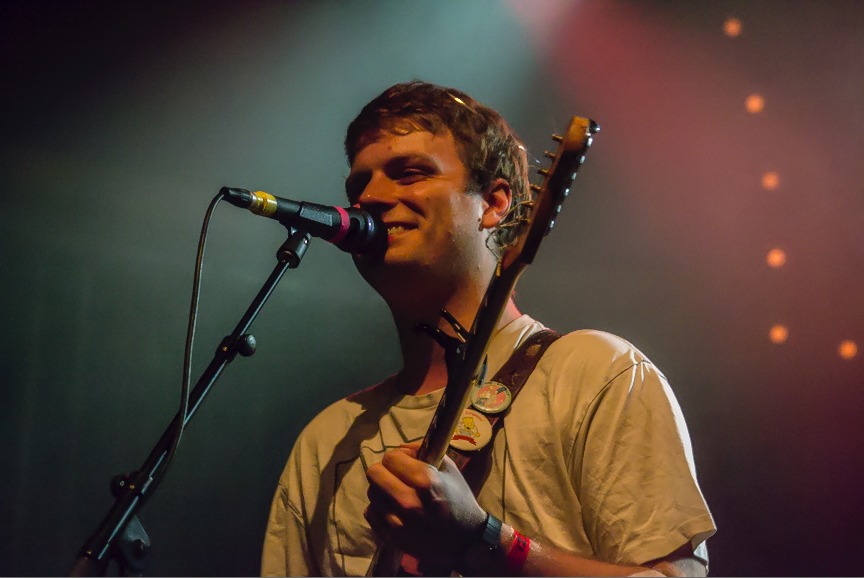 Mac has made a career out of beautiful dreamy indie-rock, a one-of-a-kind goofball personality, and crazy antics. In all these respects, he does not disappoint. Mac Demarco will always be a go-to good times guy. You can be guaranteed an impassioned, sometimes over-the-top performance, excessive moshing, and of course plenty of laughs. Between his music and vibrant personality, this show will leave you with plenty to smile about. ◼
---