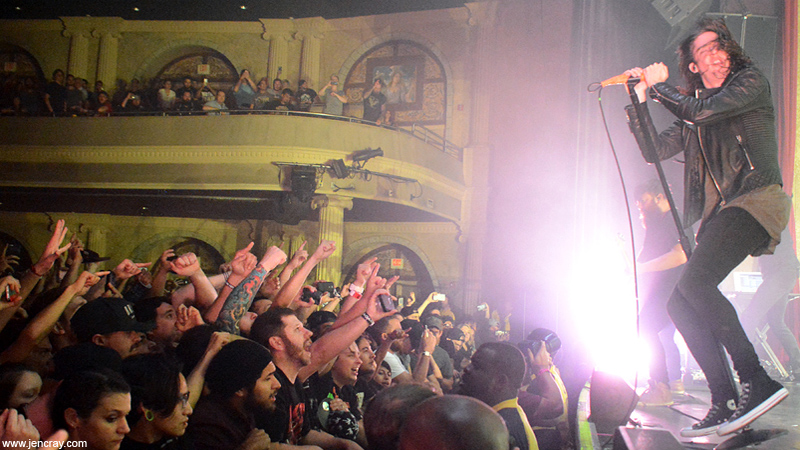 Underoath
with Caspian
Hard Rock Live; Orlando, FL • April 24, 2016
by Jen Cray
It's only been three years since Underoath officially disbanded, yet the fantastic frenzy on the part of the fans at their Rebirth Tour makes it seems as though it's really been decades. Orlando was the final date for the Tampa-bred band and, like most every other date of the month long trek, was a total sell out. Not a surprise, since this town has always greeted screamo and metalcore with impressive fervor. What was surprising was how the band's sound didn't sound dated, even as they performed in their entirety a pair of albums written over a decade ago: They're Only Chasing Safety from 2004, and it's followup 2006's Define The Great Line.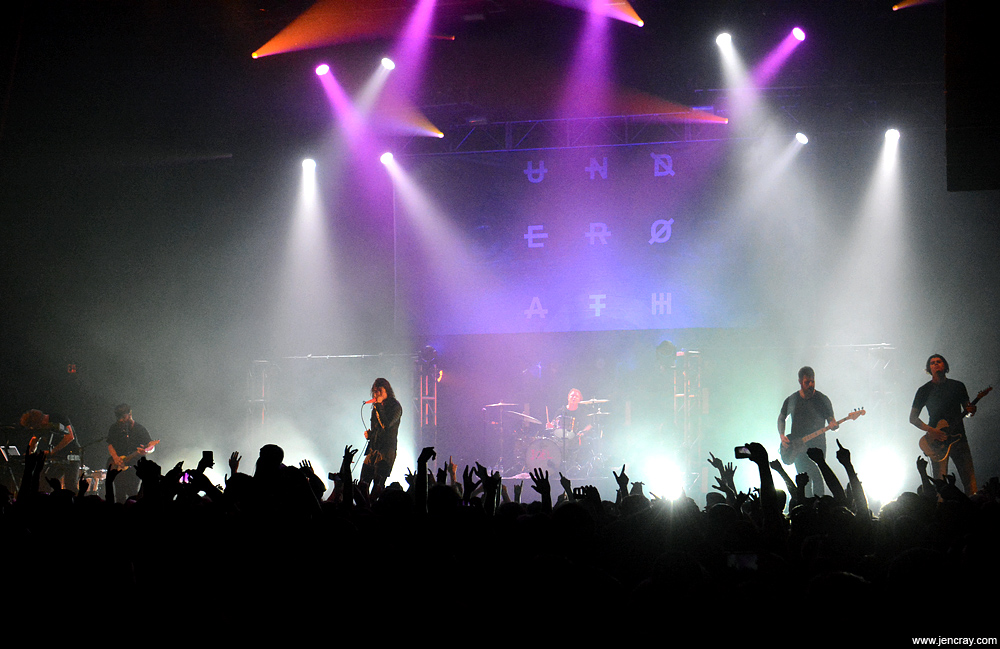 Another surprise: how quickly and completely they stole even my cynical "I thought I hated screamo" ears. It wasn't the music so much as their performance passion and their connection with the fans that really sealed it for me at first, though eventually – as Gloria Estafan promised – the rhythm did get me.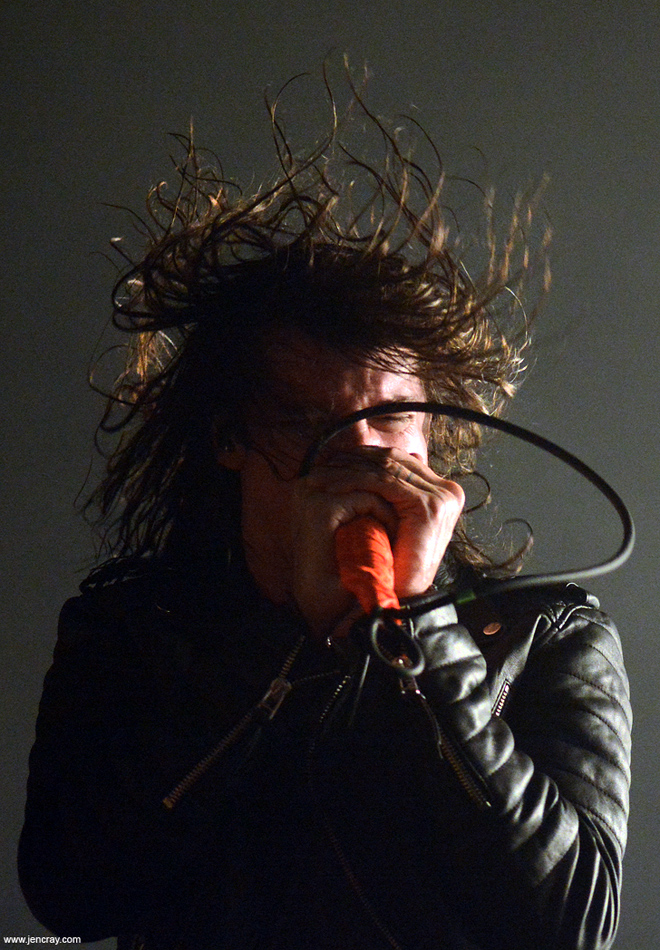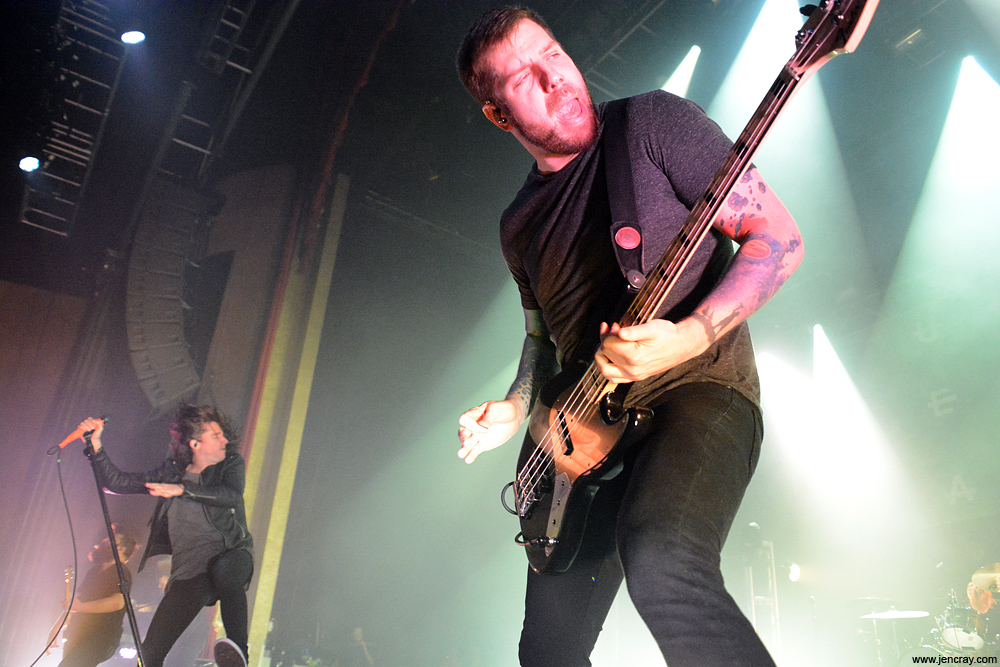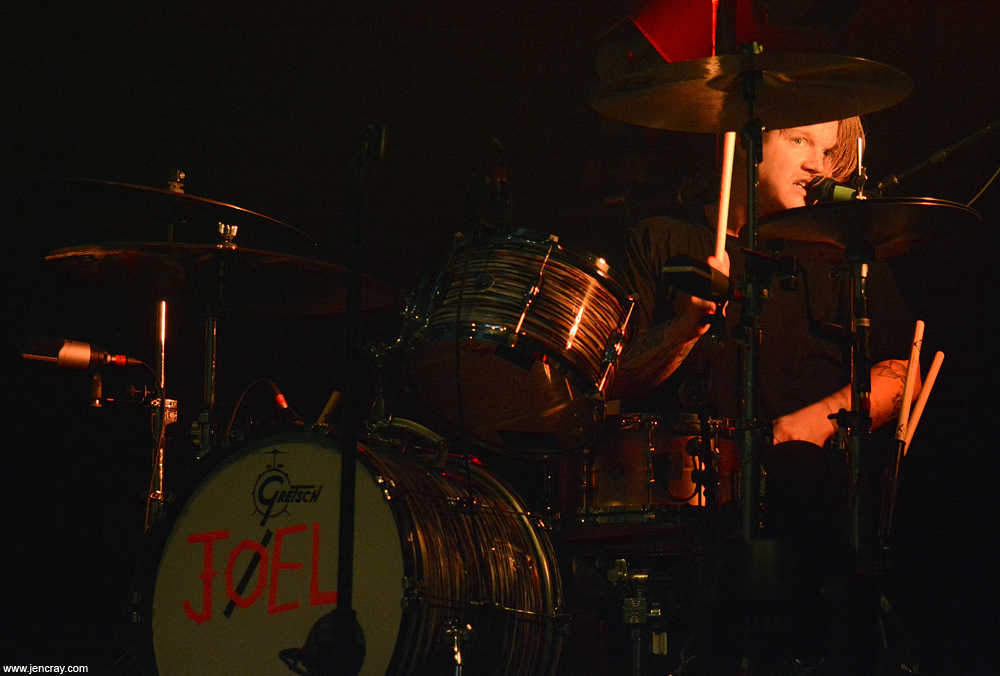 An onslaught of guitars, pretty keyboard parts, and hardcore sounds fraught with melodies spin around the tornado of Spencer Chamberlain's guttural lead and drummer Aaron Gillespie's cleaner vocals creating an end product way more experimental and complex than expected. The cheese grater side of Chamberlain's screams could be a turn-off were it not for the intelligent songwriting that surrounds it and what at first agitates soon becomes a platform from which to jump off into the strange post-hardcore hypnotic state that their live performance has the power to take you to.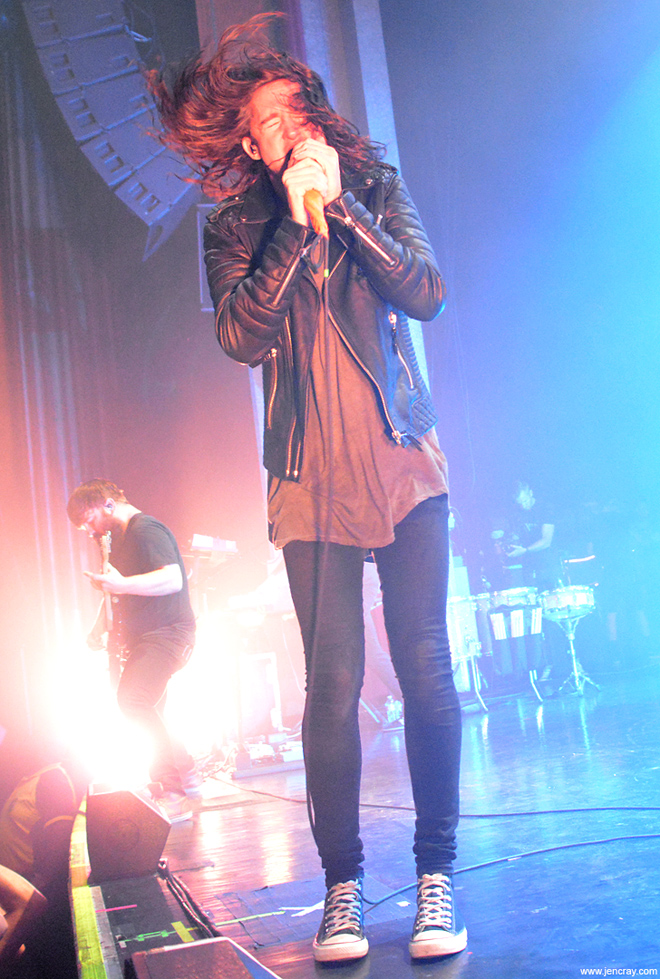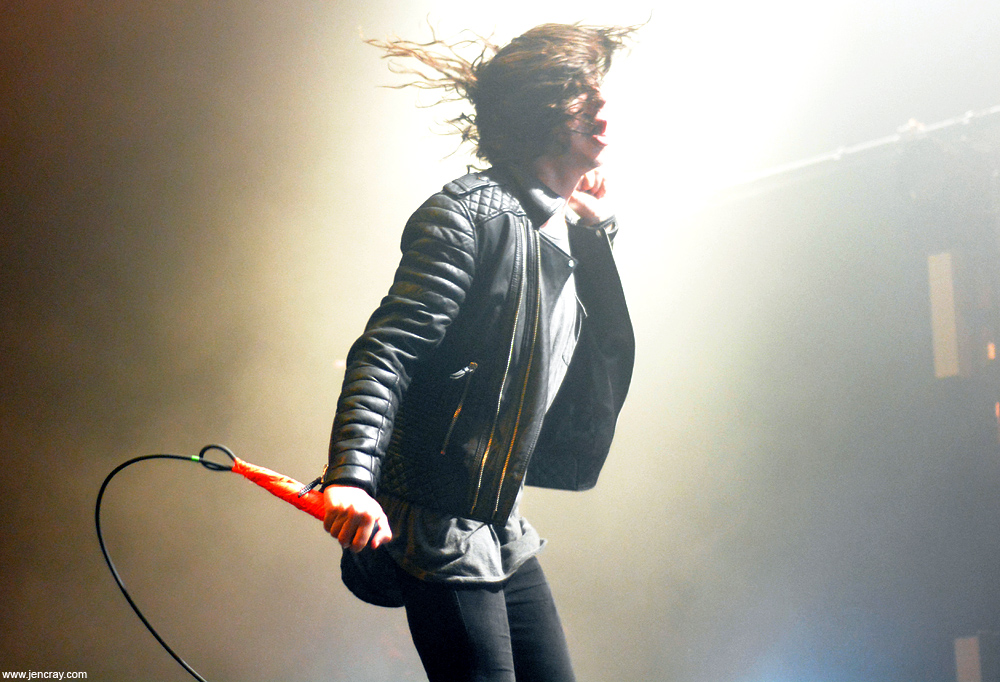 Lucky for everyone in attendance, security at the Hard Rock Live relaxed enough to allow the continuous crowd surfing that began within the breath of the first song ("Young And Aspiring"). This wasn't the boot-in-the-face kind of crowd tumblers, it was an elated wave of young fans so happy they seemed fit to crawl out of their skin. Despite the heaviness of the music, there wasn't a feeling of danger or rebellion in the building, but a feeling of euphoria that even the band seemed to have felt.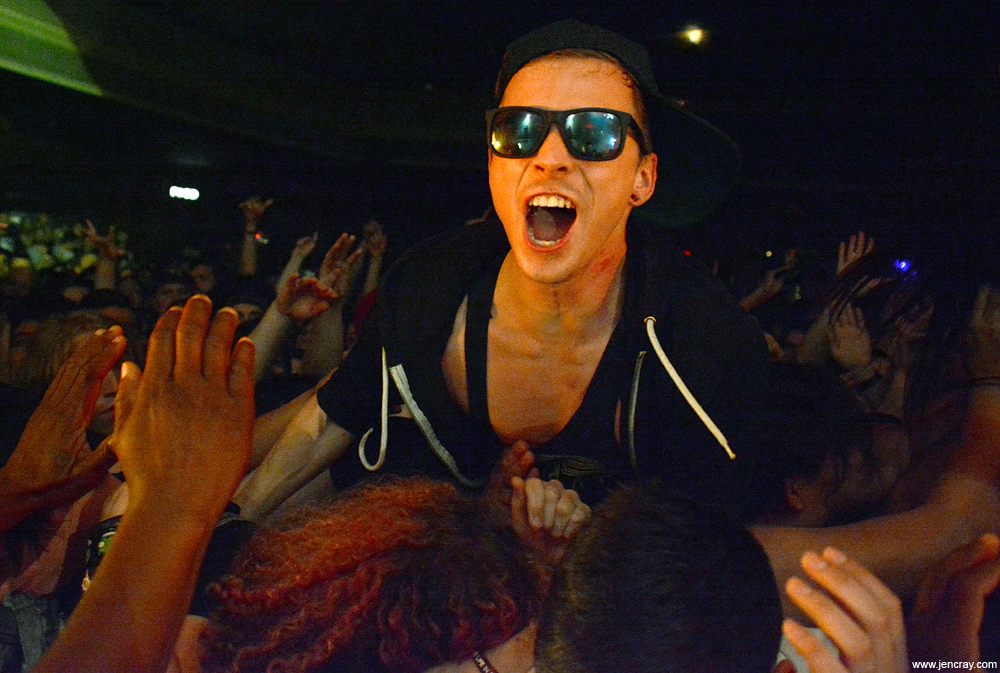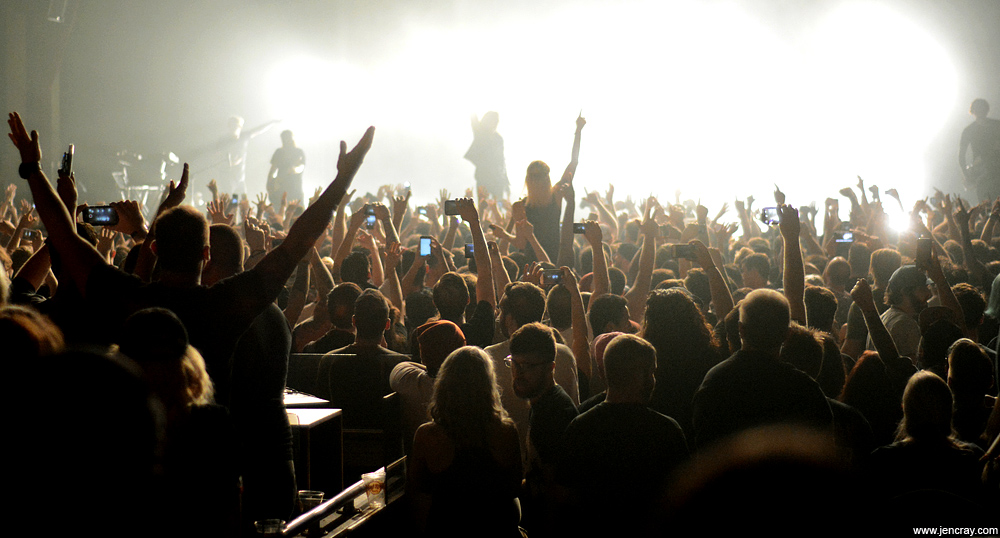 Addressing the reunion of the band – which includes Gillespie who hasn't played with the band since 2010 – Spencer Chamberlain went on to say, "…one thing I've learned is that time heals all wounds… as a band, we have never felt as happy as we have on this tour." The frontman also went on to credit the fans for the reunion, "every single day you guys were talking (online) about how much you missed Underoath, so, thank you for getting our band back together!"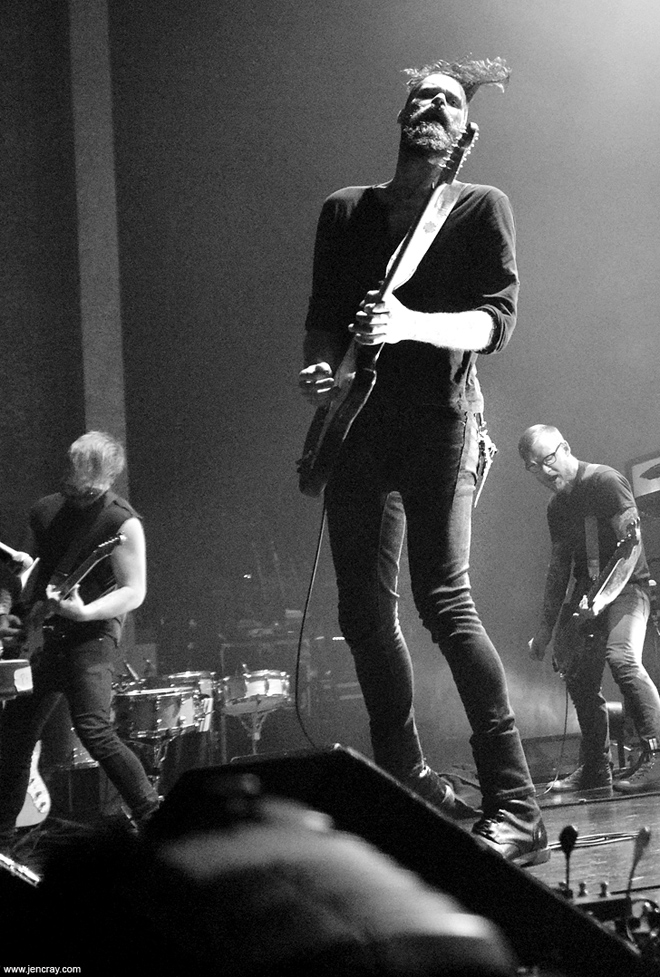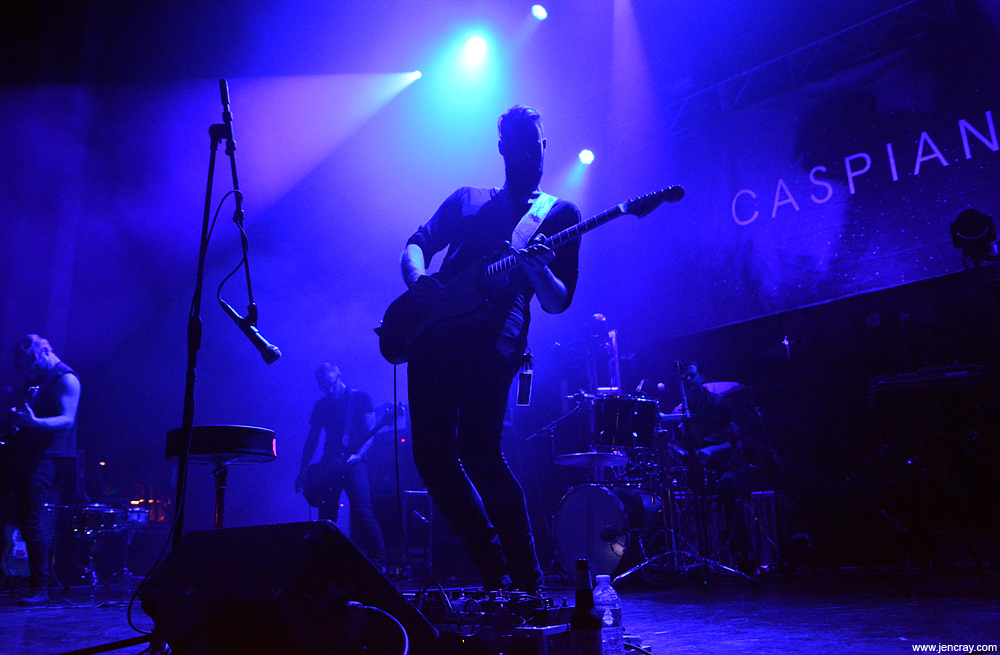 Opening the show was a band of equal awe-inducing measure, the instrumental post rock phenoms, Caspian. With epic songs that flow from gorgeous passages into loud crashing crescendos, the Massachusetts sextet shot the crowd through with the musical equivalent of a runner's high. Like a vocal-less Thrice, Caspian's song structures are rooted in post rock and screamo, but branch out into territories that artists like Radiohead and Bjork frequent. It's both ethereal and hard hitting.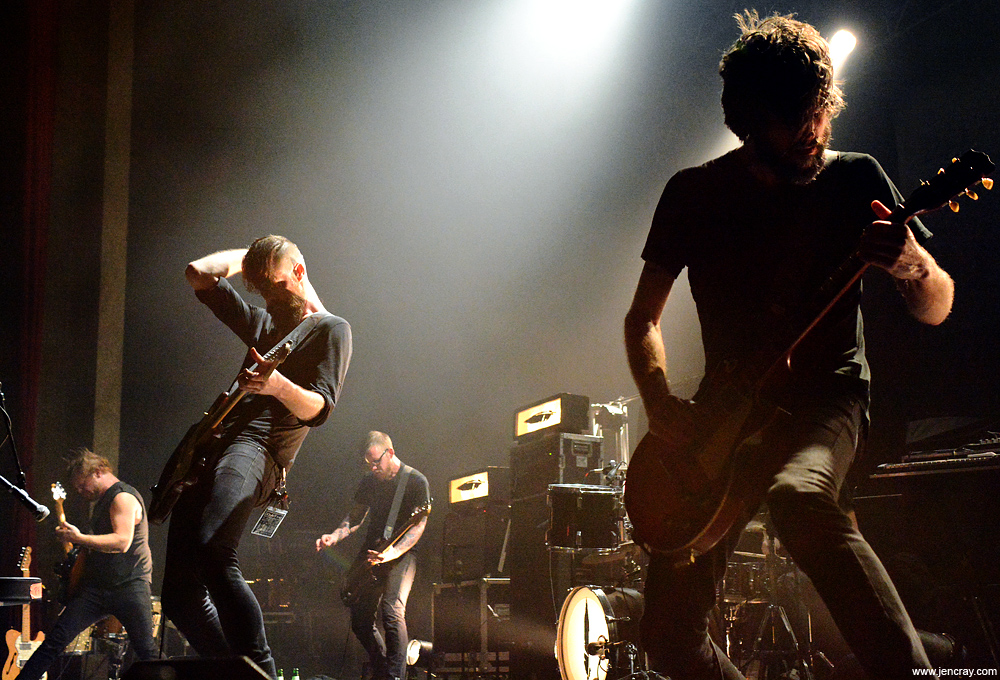 Rather than play their intricate compositions, without vocals, beneath boring white lights the group used an expressive light show (and often, total darkness) to create a mood as mind altering as a Pink Floyd laser light show at the planetarium. Their latest album Dust and Disquiet was practically being given away for a "pay what you can afford" price and the method worked, they were down to their last couple of copies before the show had yet ended.
So what's in store for the future of Underoath? Almost immediately following this trans-formative tour closing set Chamberlain hopped online and tweeted, "God what a great first tour back, can't wait for the next UO tour. See ya on the road with Underoath."
Galleries of photos from this show: Underoath ; Caspian. ◼
---