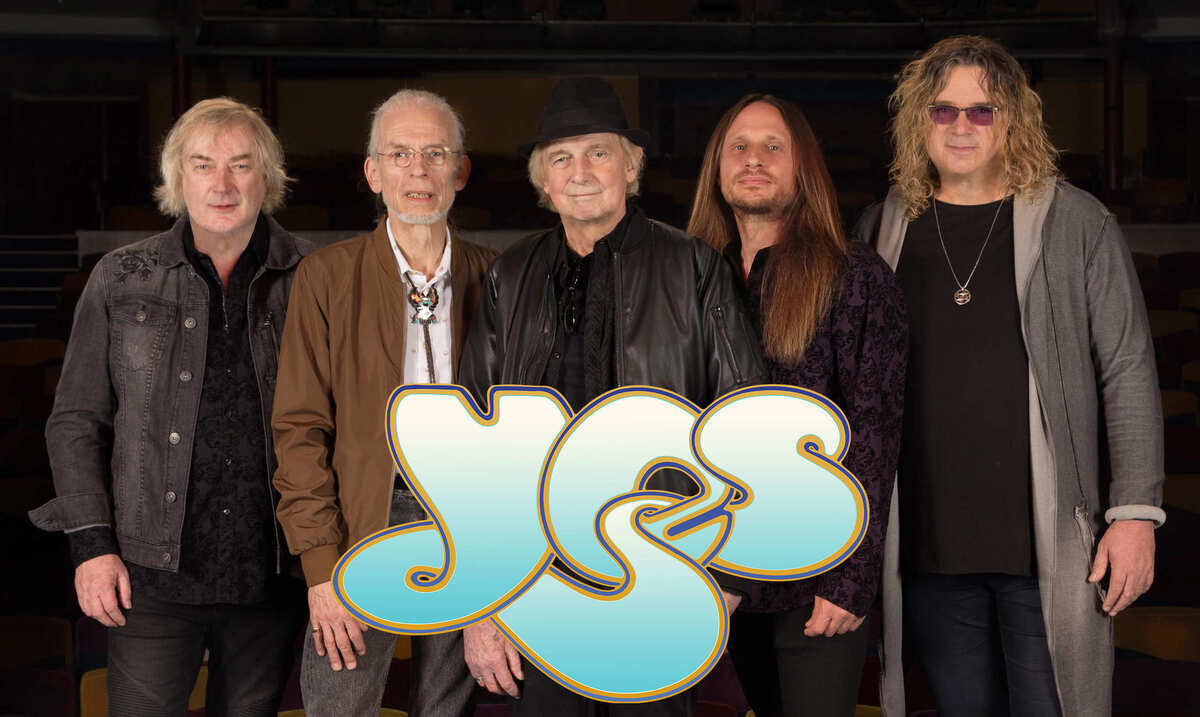 Yes
Atlanta Symphony Hall • July 28, 2018
by Roi Tamkin
To celebrate 50 years of Yes music, Steve Howe took his band on the road for a two and a half hour trip through the classic albums and driving up to the latest single.
You can describe the Yes sound as jazz guitar and rhythm section with long, classical flourishes of keyboards overlaid with vocal harmonies, but that doesn't help anyone learning about this band for the first time. I never liked the label progressive rock because Yes gets lumped in with Genesis and Pink Floyd though none of these bands sound alike. In the '70s we called them Art Rock or Cerebral Rock. Yes created songs that make you think. You HAD to listen to the music and lyrics. The sound is full, orchestral and more jazz than rock-n-roll. Layer on top Jon Anderson's high pitched voice singing his celestial, new age lyrics and you have a starting point to describing the sound.
From their beginning in 1968, this has been a band of replaceable and talented musicians. They tour steadily, but you never know which iteration of their malleable lineup is going to be on stage. Who's on keyboards? Who's that guy singing? Steve Howe has been playing guitar with Yes for 48 years, but even he was replaced by Trevor Rabin for a while. As a credit to the band, their performances are always consistent. Atlanta was the final stop for the 50 year celebration. Along with Howe was Geoff Downes behind his towering racks of keyboards, Billy Sherwood on bass, Jon Davison on vocals and Jay Schellen taking over the drums for an ailing Alan White.
Yes played two sets opening with "Closer to the Edge" followed by 1999's "Nine Voices." "Parallels" was dedicated to their late bassist Chris Squire. Then Howe played an acoustic solo slowing down the tempo after only 3 songs. Davison slipped on an acoustic guitar and joined Steve on stage for a lovely rendition of "Madrigal." The rest of the band returned to the stage for a song from the '60s, "Sweet Dreams" then musically catapulting to 2011 with "We Can Fly." The set ended with "Heart of the Sunrise."
The second set consisted of "Perpetual Change", "Drama" and "The Gates of Delirium." At this point, Alan White, the drummer for 46 years, hobbled out and climbed up to the drum kit for "Awaken". For the encore, the original 1968 keyboard player Tony Kaye took the stage and joined the group for a rousing trio of classics "Yours is No Disgrace", "Roundabout", and "Starship Trooper."
Although all the songs were performed perfectly, and it's always a pleasure to see such talented musicians, the choice of songs for the set list was puzzling. The encore was completely satisfying to any old Yes fan. And seeing Tony Kaye alongside Howe and White was truly exciting. But for sets one and two, they really dug deep for songs many people would not be familiar with. One guy in the audience just kept yelling "Starship Trooper" every time Steve would talk about his life with Yes; probably the only Yes song that poor schmuck knew. But why play "Parallels" when "Going for the One" was the hit off the same album? They played "Drama" but not "Tempus Fugit." And "The Gates of Delirium"? Really? Most bands still touring after 20 years let alone 50 go right for the hits one right after another. They did not play their only megahit "Owner of a Lonely Heart." Granted, the diehard fans could listen to Steve Howe play banjo for three hours and call that a classic show. But they need to appeal to the younger crowd in the audience. I was very underwhelmed until the encore.
I was pleased to see a lot of dads in the audience bringing their sons to the show. The teenager in front of me was really rocking to the music. I like seeing the next generation enjoying the music of the 70's. This tells me there will be a celebration of Yes music at 75 years. And that little kid in front of me will bring his son in the year 2043. They might be cheering to holograms of Howe, Anderson, Bruford, Wakeman, and Squire, but God willing I'll be there cheering with them.
◼
---