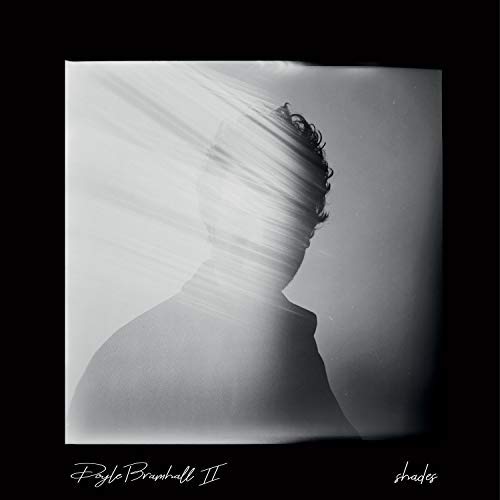 Doyle Bramhall II
Shades
Mascot Label Group/Provogue
Doyle Bramhall II is one of the most versatile and underrated musicians on the music scene, quietly working with artists such as Eric Clapton, Roger Waters, Gregg Allman, Tedeschi Trucks Band and Sheryl Crow. Whether as guitarist, multi-instrumentalist, writer or producer, Bramhall's collaborations always lean toward the brilliant side. Following the 2016 release of Rich Man, the Austin rocker is back on a new label with his self-produced, twelve-track record, Shades. Ten of the twelve cuts were either written or co-written by Bramhall. Featuring a handful of impressive guest musicians as well as members of his own touring band (who were included on his last record as well), Bramhall has once again created a mixture of signature blues-based, guitar-driven rockers and poignant ballads. There are echoes here of both Welcome (2001) and Rich Man, two vastly different records, but somehow Bramhall creates the perfect balance and offers a little something for everyone.
Opening strong with two gritty rockers, "Love and Pain" (influenced by the 2017 mass shooting at Route 91 Harvest music festival in Las Vegas) and "Hammer Ring," Bramhall hearkens back to his early sound. "Hammer Ring" has a distinctively catchy groove. A good portion of the record focuses more on Bramhall's soulful, R&B side. "Everything You Need," which features Eric Clapton on guitar, is a real standout, as are "London To Tokyo" (with beautiful strings) "Searching For Love," a gorgeous duet with Norah Jones, and the album gem, "Break Apart To Mend." Peppered throughout are the Beatles-flavored rocker "Live Forever," which includes fellow Austin pals, Greyhounds, and the Indian-inspired "Parvanah." As he did on his last record, Bramhall closes this one with a cover, and a mighty cover it is. Co-produced with Derek Trucks and featuring the entire Tedeschi Trucks Band, Bramhall tackles Bob Dylan's "Going Going Gone." This lush, multi-layered version also includes horn arrangements from Jay Collins, who did horn arrangements for Gregg Allman's cover of the same song on his posthumous release, Southern Blood.
This record is a very personal one for Bramhall, who confesses that "the new record finally feels like I'm comfortable in my own skin, like I don't have anything to prove other than trying to express myself as honestly as I can." Mission accomplished.
---