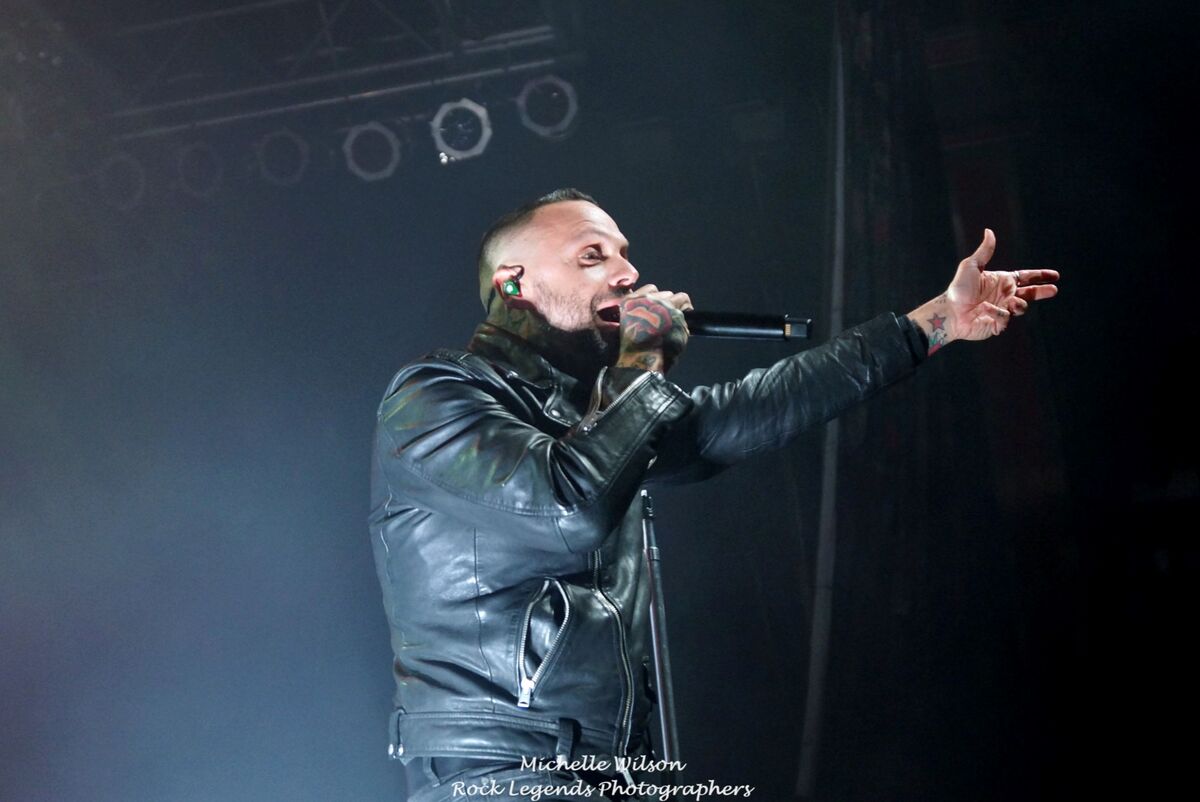 Blue October
with Mona
House Of Blues, Lake Buena Vista, Florida • May 3, 2019
by Michelle Wilson
Alternative rockers Blue October graced House of Blues Orlando with their mighty presence for a two-night run of their "King" Tour on May 3 and 4. In 1995, the multi-platinum-selling collective formed in Houston, Texas and offered a unique blend of genre-crossing styles. Their 2006 breakout album, Foiled, produced the huge hits "Hate Me" and "Into The Ocean." With the 2018 release of their ninth studio album, I Hope You're Happy, the band has never sounded tighter. Justin Furstenfeld, the founding frontman/singer/songwriter/guitarist is one of the most charismatic, engaging musicians out there.
Click here for our fun, pre-show interview with Justin!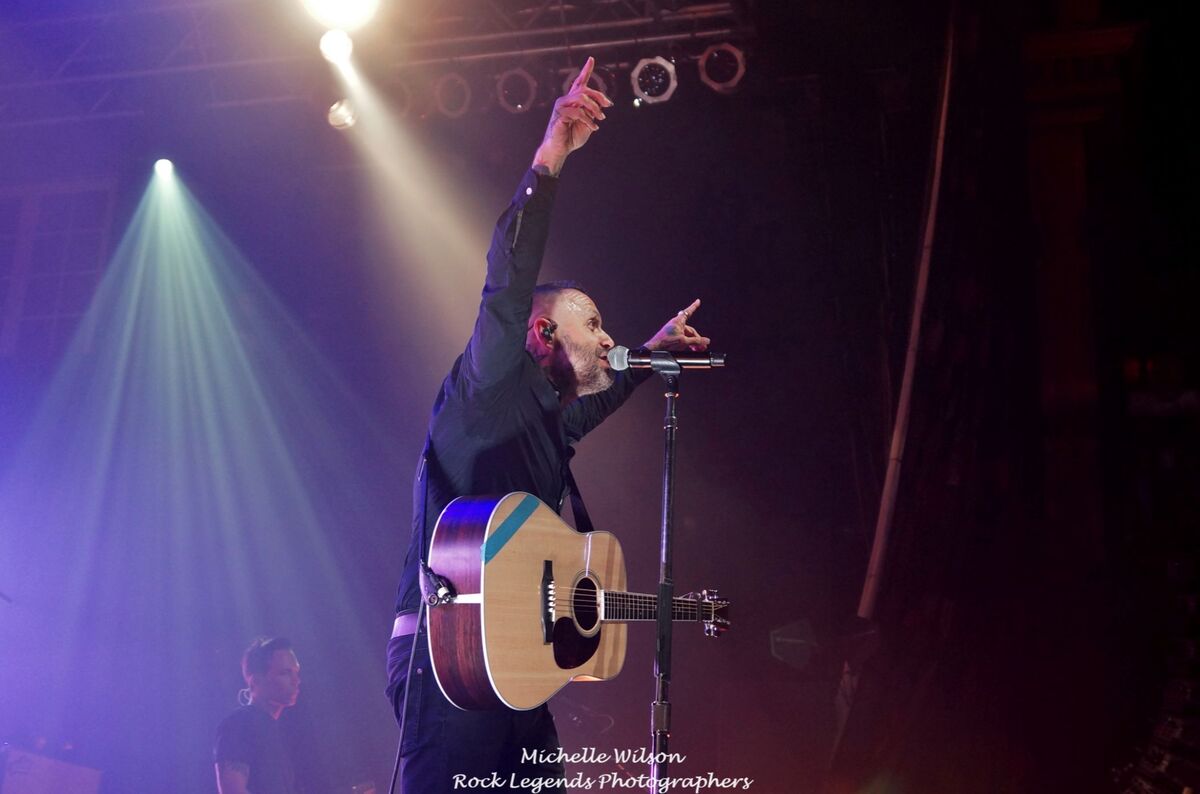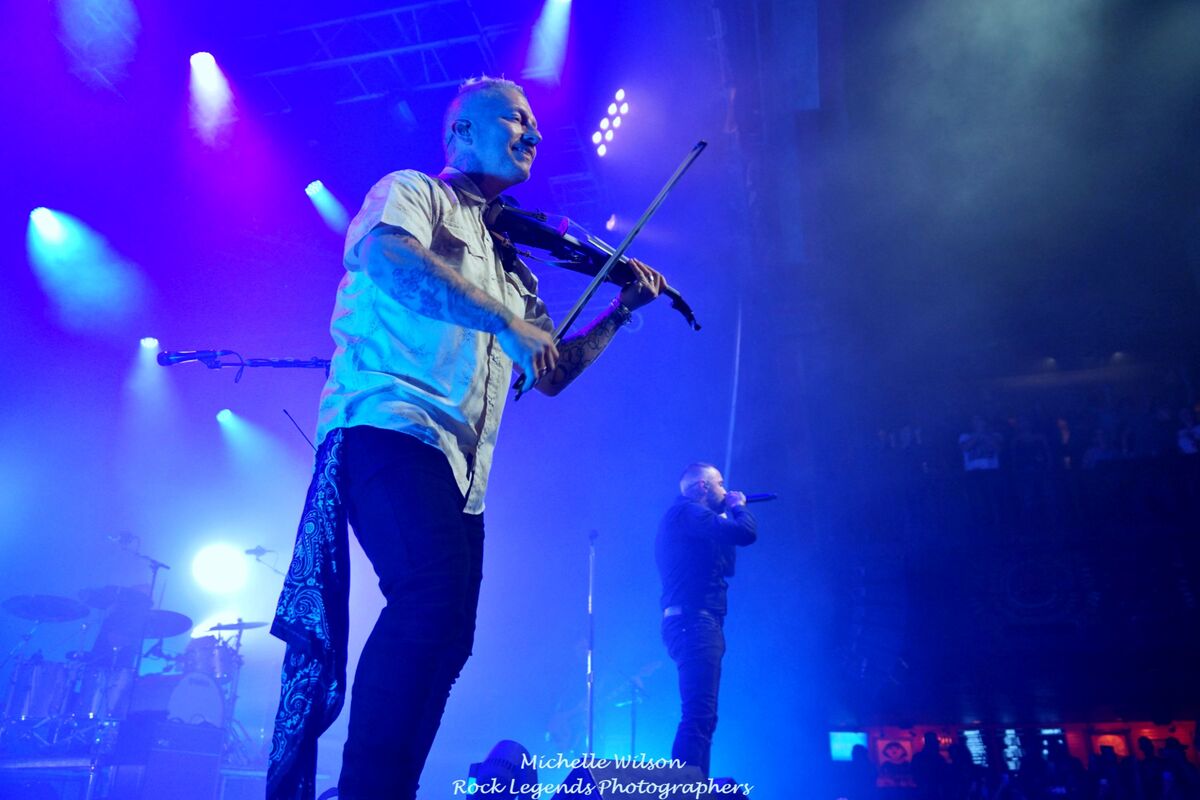 A true raconteur, his poetic music is his testament and he is quick to share again and again how grateful he is for second chances. After a series of personal and professional upheavals, Furstenfeld has found his way back to the light and is only too happy to share his positivity through his stories and music. Like the proverbial phoenix rising from the ashes, Furstenfeld has become a beacon of hope for countless fans. Blue October has almost a cult following, and it is well deserved. Along with his brother Jeremy Furstenfeld on drums and multi-instrumentalist Ryan Delahoussaye (all original members), the band is rounded out with bassist Matt Noveskey and guitarist Will Knaak. A Blue October concert is unlike anything else I have ever experienced. Days and days after the show, it still resonates within me. That's some pretty heavy stuff, but that's Blue October.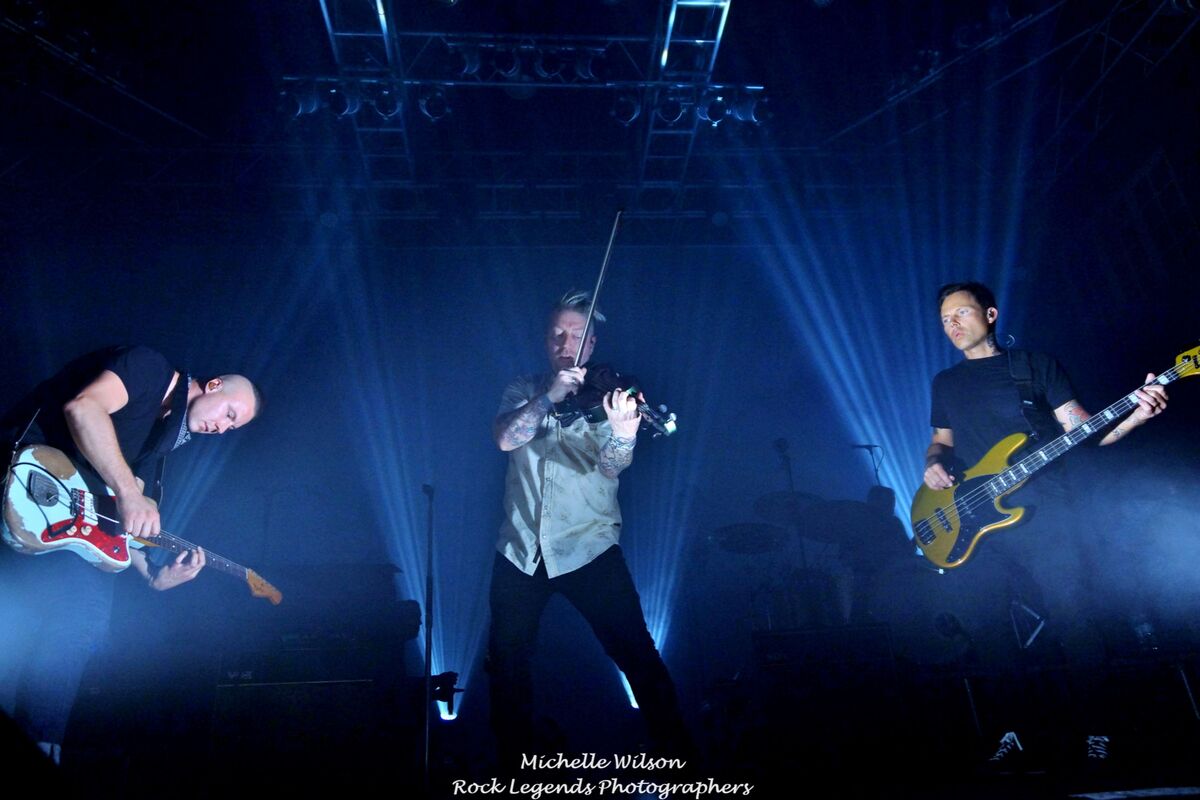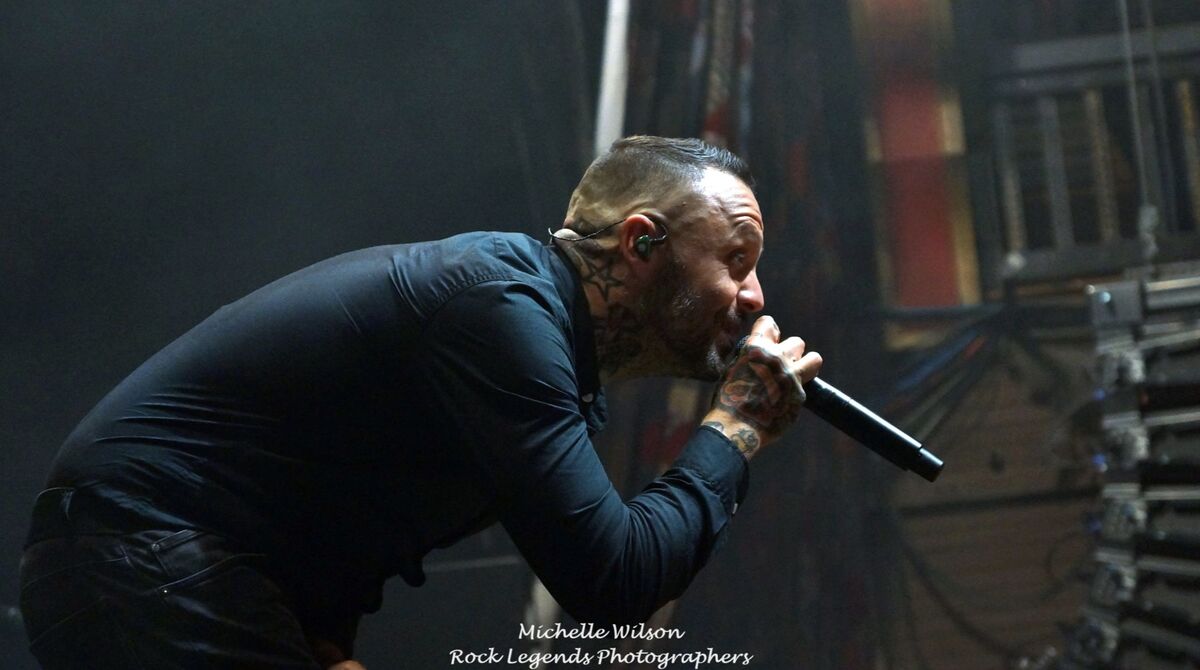 Buzzing around the venue before the show, I spied a man wearing a Blue October tee shirt from the band's European leg of their tour. I asked him for permission to take a photo, and he and his wife could not have been more gracious. Turns out, they were from Oxford, England and recently had seen the band, loving them so much that they booked a trip to Florida just to see them again. It's the kind of truly cool story that this band inspires.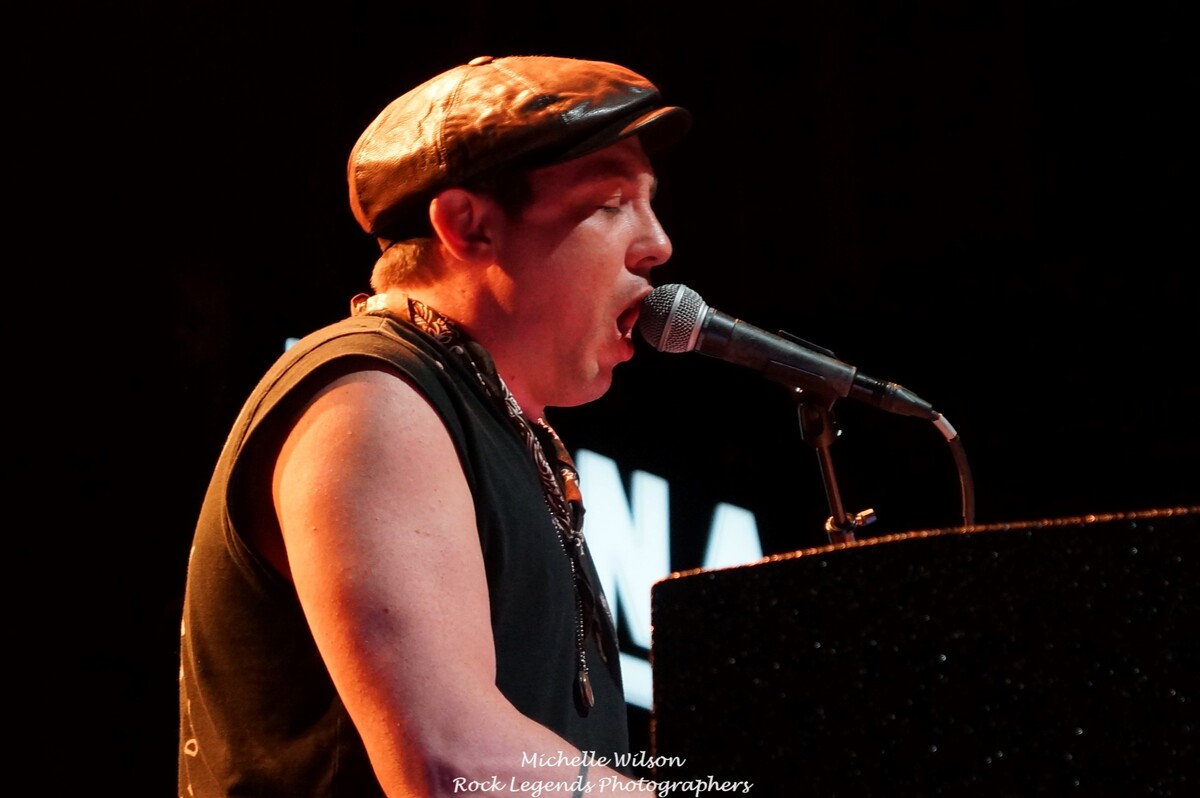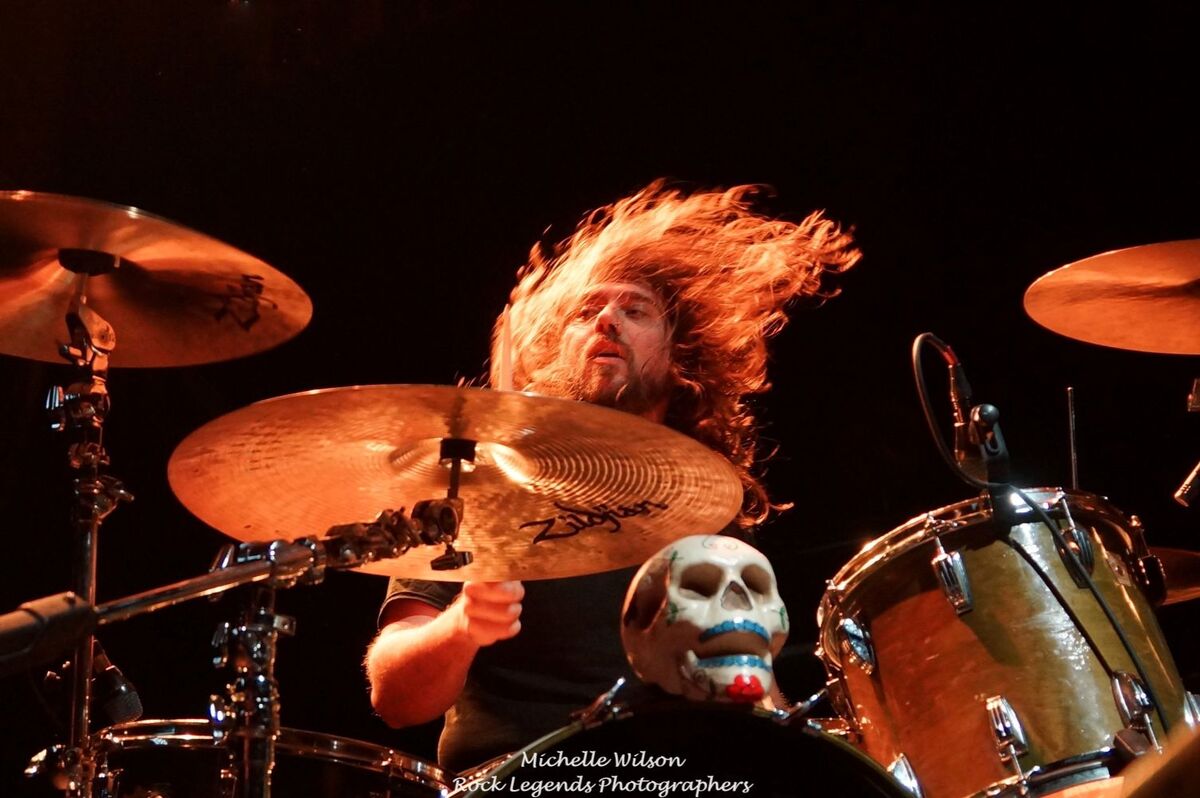 Opening the show at 8pm was Nashville-based indie rock band, Mona. I wasn't sure what to expect, but they were fantastic. With Nick Brown on keys/vocals and Justin Wilson on drums, the two-man team packed a powerful punch into their 30-minute set. Brown mentioned that he once lived in Lakeland, Florida, eliciting cheers from the Florida crowd. The seven-song set featured "In the Middle," "Ain't It Sick," "Pavement," "Like You Do," "Some Kind Of Rage," "Lean Into The Fall," and "Love Divine," the closer with just Brown on keys/vocals and some amazingly long-held vocal notes. "I don't care who you worship, what color your skin is or who you fuck. If you believe in music, I believe in you," stated Brown. Wrapping up at 8:30pm to make way for the headliner, the band got rousing applause and cheers from the crowd.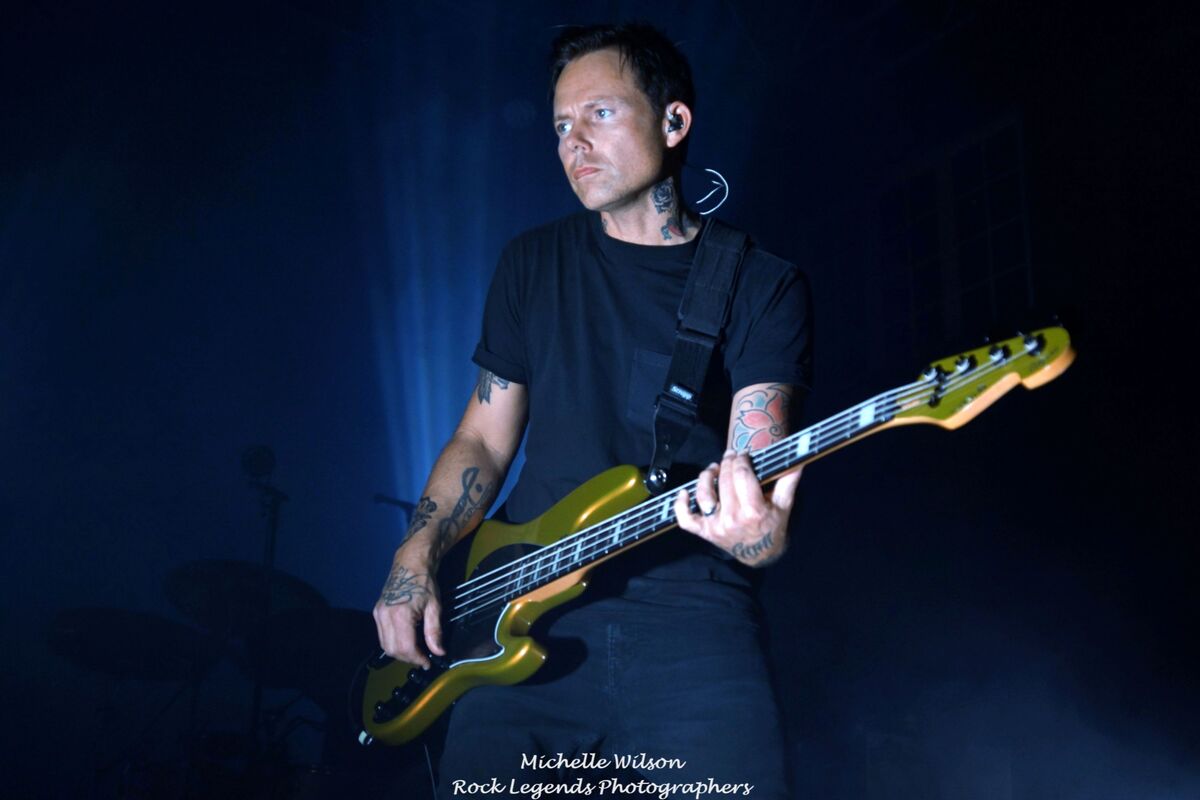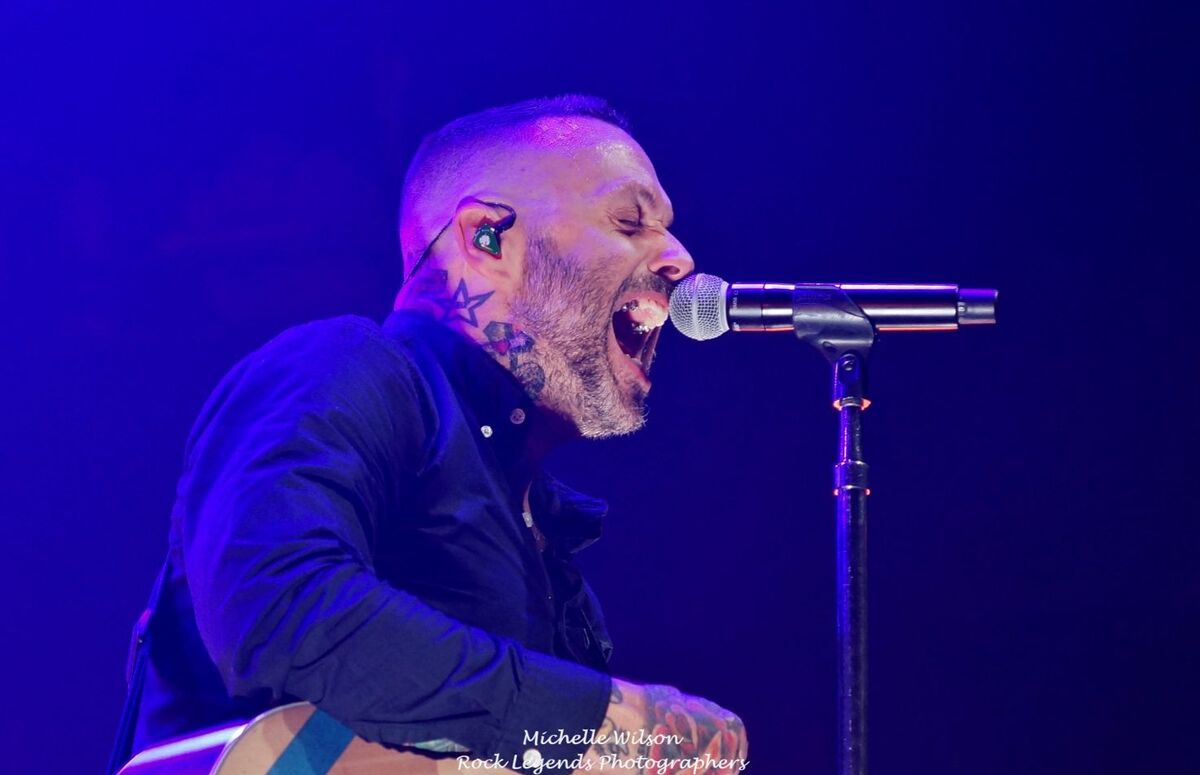 Taking the stage at 9pm, Blue October kicked it off with the title cut from Sway (2013) complete with Delahoussaye's poignant violin accents. Other cuts off the same record included "Debris," "Things We Do At Night" and "Fear" during the encore. Mixing in "Into The Ocean" (Foiled 2006), "I Want It," "Home," "Coal Makes Diamonds," and "Leave It In The Dressing Room (Shake It Up)" (all from Home 2016), "Amnesia" from the second album (Consent To Treatment 2000), and "Jump Rope" (Approaching Normal 2009), the band also played the gems "King," "How To Dance In Time" and "Daylight" off the latest record (I Hope You're Happy 2018).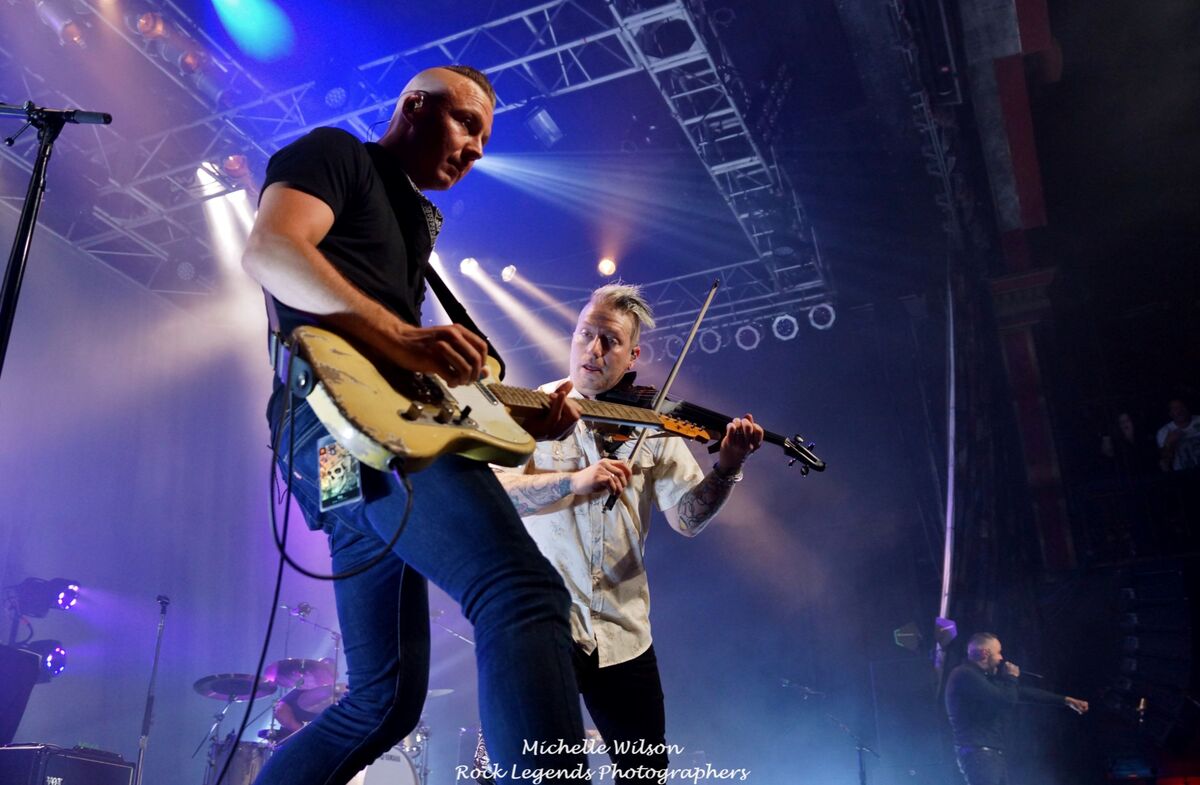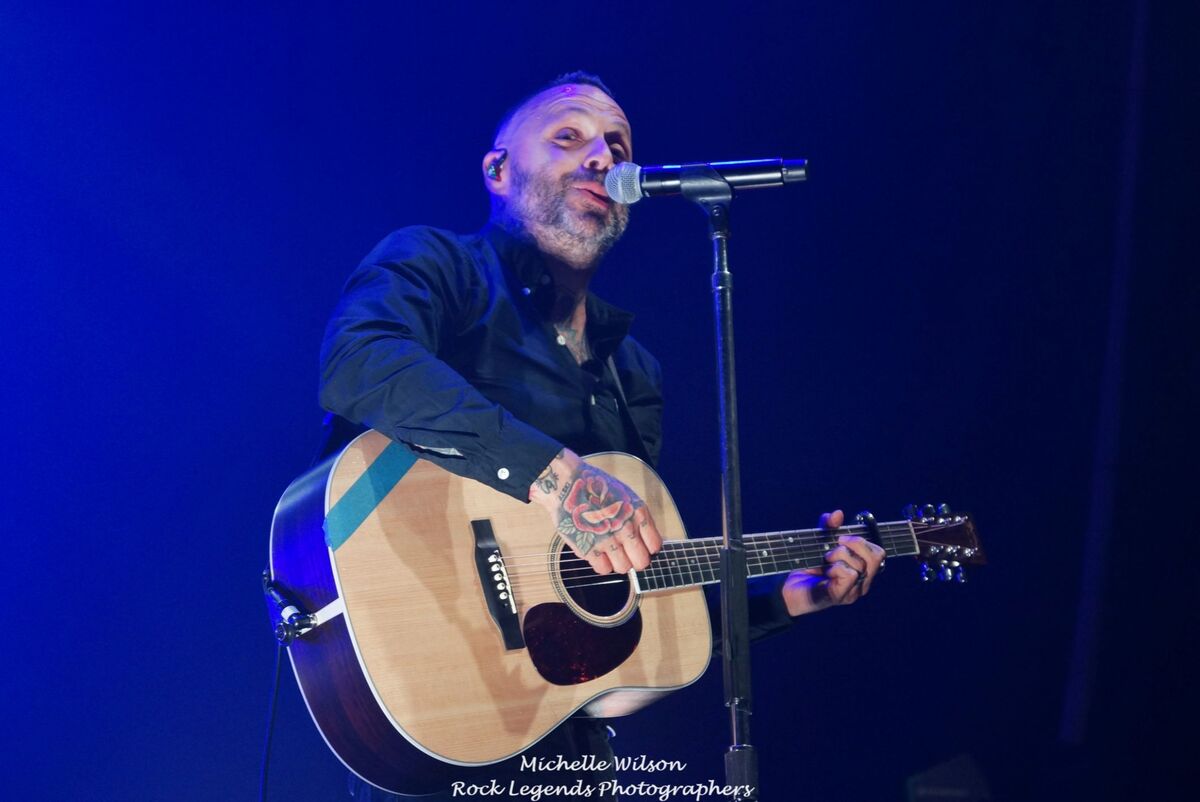 Furstenfeld's acoustic medley to open the encore was a real highlight of the evening, including "Further Dive (The House That Dylan Built)" (I Hope You're Happy 2018), "18th Floor Balcony" and "Hate Me" (both off Foiled 2006). Everyone sang along and it was truly chill-inducing. Hearing the stripped-down acoustic version of "Hate Me" gave it a whole new sound. Closing out with "Your Love Is Like A Car Crash" and "I Hope You're Happy" (I Hope You're Happy 2018) with the aforementioned "Fear" in between, one of the best shows I've ever attended was over before I knew it and I became a permanent Blue October disciple. We photographed the whole show in the photo pit, and I can't quite describe the feeling of watching/listening as the entire enraptured crowd sang the lyrics along with Furstenfeld.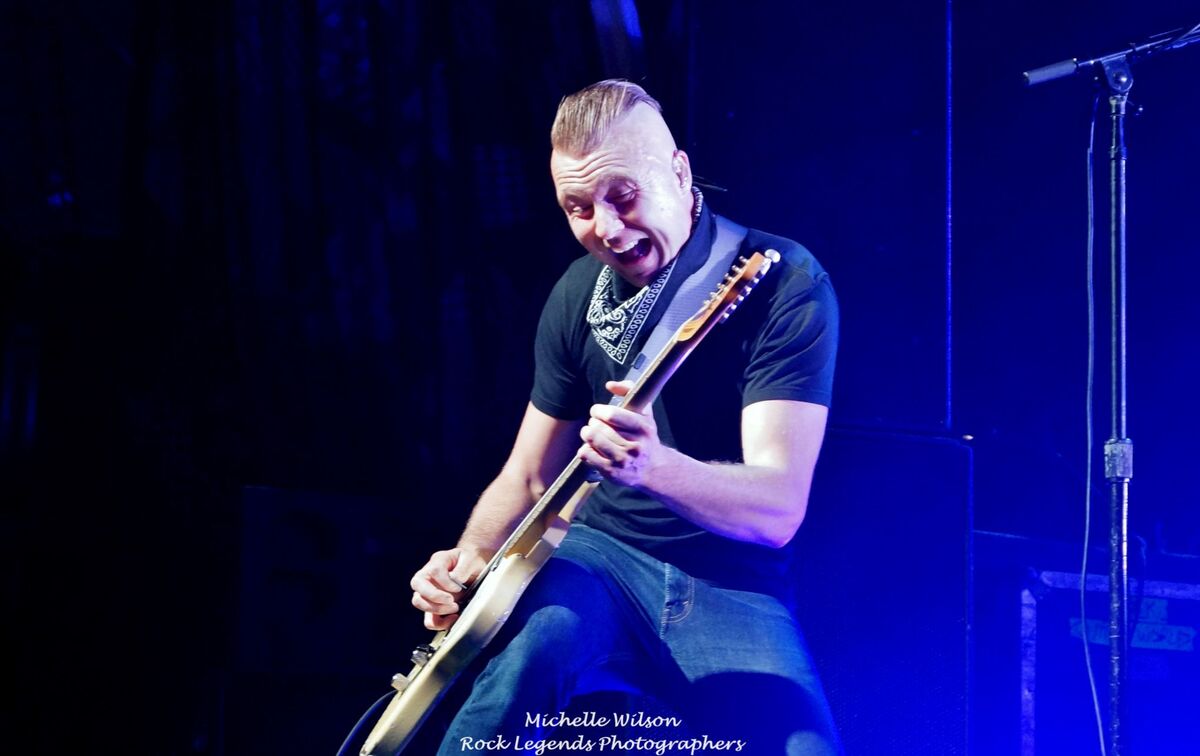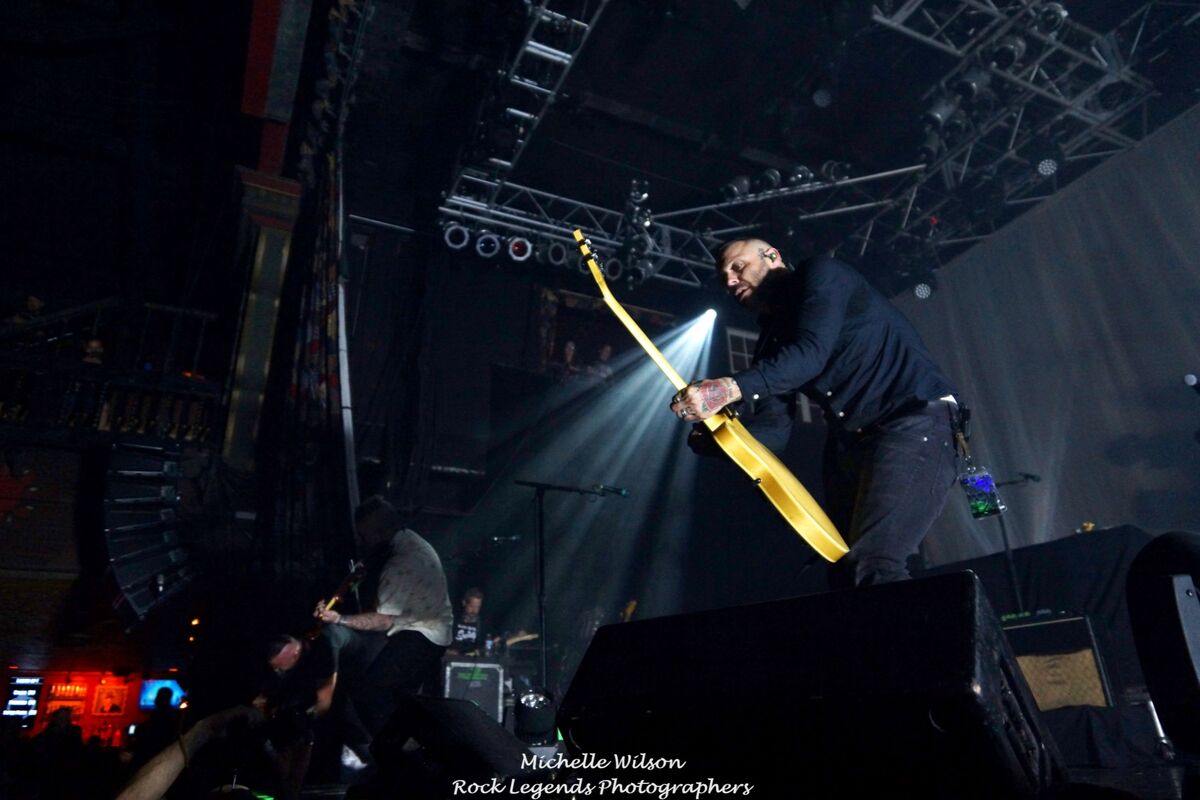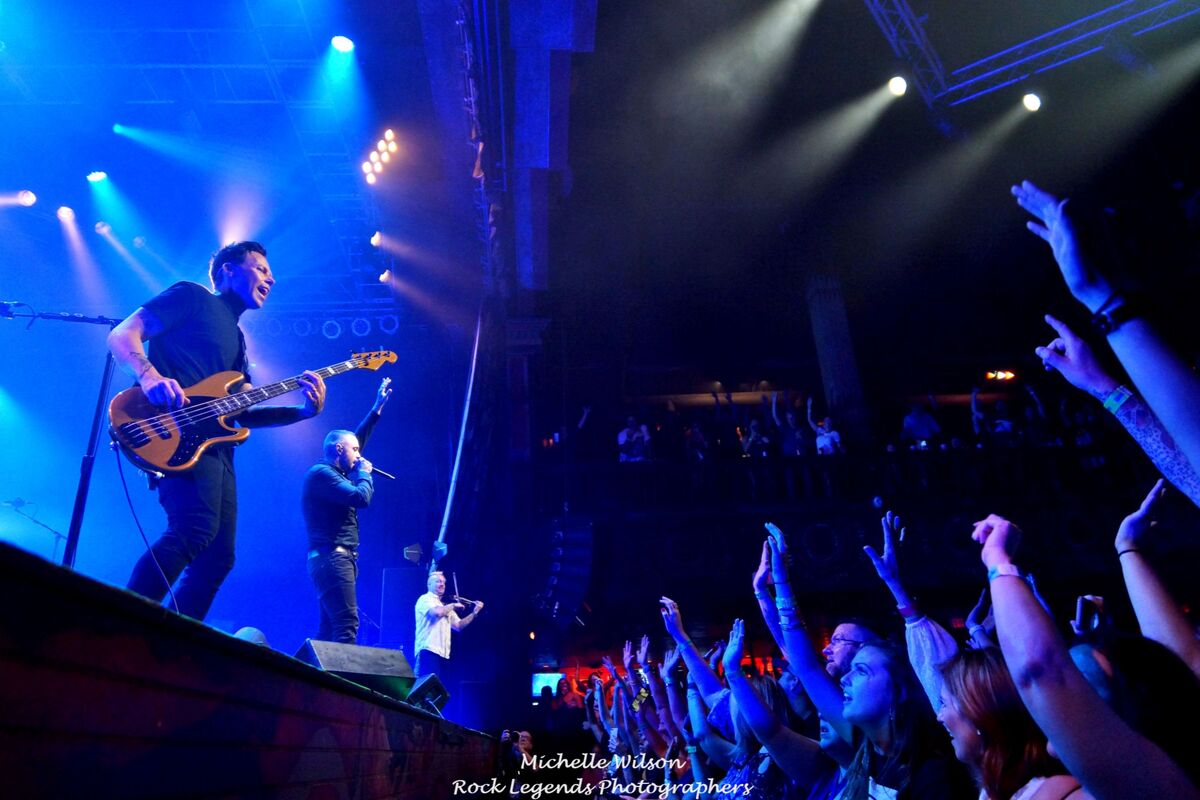 It's not often that I simply gush about a band, but I cannot stress enough how phenomenal this one is. Even if you don't know them or their music, check them out online and if they come through your area, do not even hesitate to buy tickets to their show. It will change your life. I guarantee it.
"You don't have to be broken to be a Blue October fan." – Justin Furstenfeld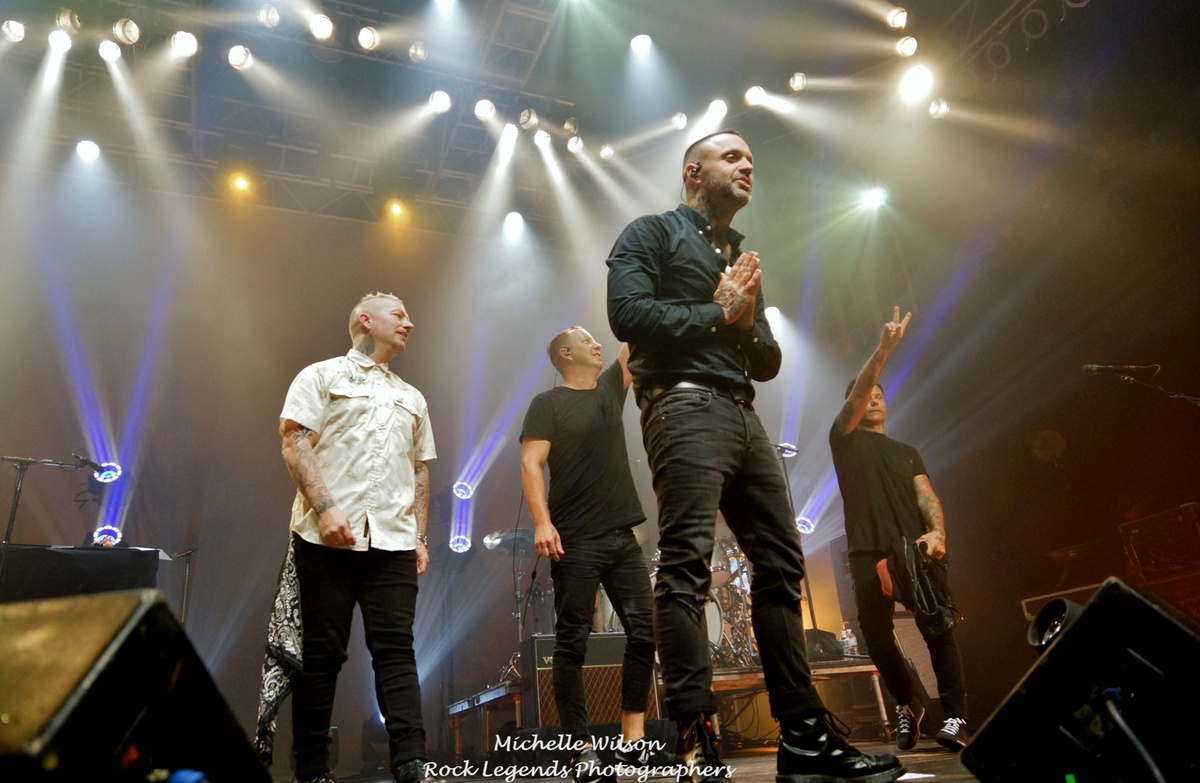 Check out the full galleries of photos from Rock Legends Photographers.
https://rocklegendsphotographers.smugmug.com/ROCK-CONCERT-PHOTOS/BLUE-OCTOBER-House-of-Blues-Orlando-FL-5-3-19/
https://rocklegendsphotographers.smugmug.com/ROCK-CONCERT-PHOTOS/MONA-House-of-blues-Orlando-FL-5-3-19/
Read Christopher Long's in-depth Ink 19 review of I Hope You're Happy: https://ink19.com/2018/08/magazine/music-reviews/blue-october-4 ◼
---